We all want to work for a company with inspirational leaders who reflect who we are. In the Leadership @ Elastic series we highlight the leaders doing great things with their teams, who they are, and their aspirations for a better tech future.
In this edition we meet Melissa Humble, area vice president for the US commercial segment. She tells us a bit about what attracted her to Elastic, the importance of our Source Code in finding work-life balance with her family, and how taking care of people makes a manager a good one.
Can you tell us a bit about your role?
My name is Melissa Humble, but everyone calls me Mel. I'm the area vice president for the US commercial segment. I started at Elastic on August 17, so I've only been here for a few months now.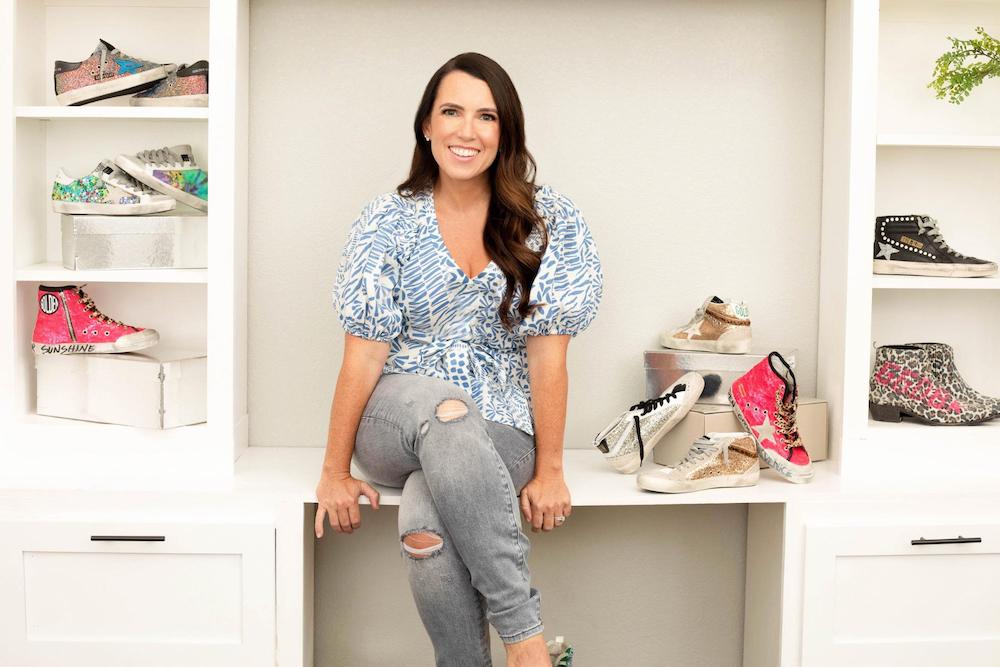 Where are you based?
I'm in Austin, Texas! I've been here for three and a half years. I'm Canadian by birth but got my citizenship when I was in college. I lived in Austin when I was younger, before moving to New York and Raleigh for work. I moved back here because of a job change. As a mother of two, it is important to be close to family as the children grow up.
What do you like to do in your free time?
I have two little ones. They're four and six years old. So my weekends are consumed with gymnastics, ballet, and soccer. Every Sunday we have a tradition where we do a family walk through the neighborhood, and there's a little rock trail where the kids paint rocks and they put them on the rock trail.
Did you always know that you wanted to be in sales?
Initially, I wanted to be a police officer like my uncle. He was a cop and I spent a lot of my childhood reading true crime books. But later I thought I would go to law school. My aunt used to call me the judge, so there was this running joke that I would end up being a judge. But after college I just needed a job. I was in Austin at the time after graduating from the University of Texas and a friend of mine had gotten a job at Dell. I ended up getting an interview too, and to be frank, it was the worst of my life. I was asked questions like: Why do you want to work here? What do you know about us? I wasn't prepared to answer those questions. I never really wanted to be in tech, but I guess I ended up getting into the family business. My dad was at IBM for 42 years, and my sister ended up at Dell and has been in tech sales for 15 years. I've also been in tech for about 20 years now.
What's kept you interested in tech for all these years?
I think for me it's not about being in the tech business, it's about being in the problem solving business. Technology allows customers to solve their problems. Solving problems is what has kept me in the industry.
Did you always know that you wanted to be a people manager?
My first job was bagging groceries. I was moved up to cashier pretty quick, and by 17 I was a manager. In college, I was approached about running for president of an organization. It wasn't even on my radar. So I think early on, people seemed to see things in me that I didn't see in myself. But once I got into leadership roles in college, it made sense. Sometimes the best sales reps don't make the best managers. I don't know that I was the best sales rep, but I think I'm a pretty good people manager. I've always subscribed to the philosophy that if you take care of the people, the business tends to take care of itself. And that has done me well for over 15 years in leadership positions.
What part of the Elastic Source code is attractive to you?
The one that sticks out to me, time and time again, is Home, Dinner. There was a time in my career when working longer hours and not necessarily being as efficient was more valued than the outcome of the work. I happen to cover the entire United States. With all the time zones taken into account, I would have to sit here from seven to seven if there wasn't a bit of flexibility. I need to help get my kids ready in the morning to go to school, and if I need to step away from five to seven to go to soccer practice and eat dinner and get back on later, the culture at Elastic allows that.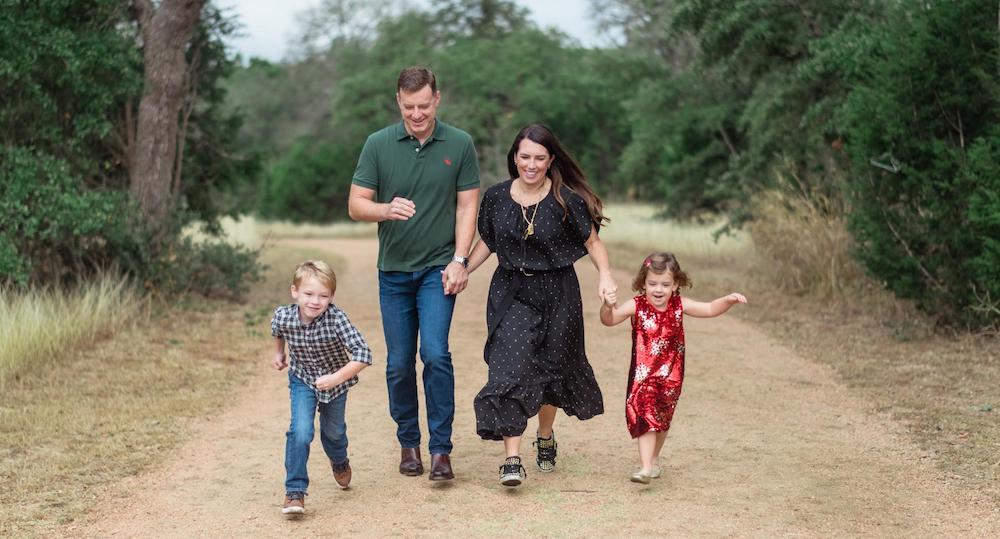 Melissa with her family.
I tell all of my team members and colleagues that our family is our life's greatest work, not our career. I love that the first part of our Source Code allows us, without guilt or shame, to put our family first.
Did you know about the Source Code before you joined?
I was actually guided to look at the Source Code during the interview process.
What ended up attracting you to Elastic?
I spent some time researching the website and I watched YouTube videos of various leaders speak, including Shay Banon, our CEO. But really, what attracted me was the people I interacted with during the interview process. I knew that I would be able to learn from a diverse range of leaders with varied experiences, backgrounds, all at a global company making compelling products.
What do you think is unique about working here?
There are a lot of things I think that are unique about Elastic. But I think our commercial sales approach is particularly interesting. We made a little visual that represents this approach. It's a wheel with the account executive and the customer in the middle of the wheel, and these two are surrounded by all the other departments in the company. That's because we all have our part to play in helping with our customer success and satisfaction. And I think that's unique about us. I don't think every sales culture has this type of alignment. There's a lot of lone ranger sales people, or people who act like they're the most important at organizations — I don't feel that here. I feel like we have an ecosystem that supports the customers and sales isn't necessarily at the top. It's not a pyramid. It's a circle.
What would you tell people who are on the fence about joining Elastic to convince them to make the leap?
I would highlight the culture, for sure. I would also highlight the type of people and professionals that you will be working with. But even more than that, I think people join companies for the ability to develop and grow and be part of something special and this is certainly what Elastic offers. I came from an organization where my business was on track to do a billion dollars a year, and I was leading 130 people. But I came to Elastic to lead a team of less than 30 people. I did that because it wasn't about the revenue and it wasn't about the number of employees. It was much more about being a part of a journey growing and doubling a business in a short period of time. And it was about doing that with people you want to work with, who can think about the future and the strategy and are also willing to get their hands dirty and do what needs to get done to go through that journey.
And does Elastic afford you the opportunity to do your best work?
At Elastic, we're really allowed to fail forward. If we make a mistake we learn from it, but we're also allowed to take that chance. In addition, I'm allowed a lot of autonomy in my day to day work. I don't feel micromanaged in any way. But on the flip side, I get all the help I need when I need it. People are willing to help and because of that, I feel fully confident that we can take care of our customers.
Interested in joining a company with a Source Code to live by? We're hiring. Check out our teams and find the right career for you! Want to read more about life at Elastic? Read more on our blog!