Power to Fly is a platform where employees and companies who value gender diversity and inclusion can connect. Job boards, talks from female thought leaders, and regular events make Power to Fly the go-to stop for women looking to further their career. We've written about Power to Fly before to highlight how some of our Elasticians have contributed to the Power to Fly mission.
Recently, Annika Ekdahl, regional VP leading the sales team for EMEA North at Elastic, delivered a talk for Power to Fly users called "Getting Out of Your Comfort Zone & The Importance of Networking." In her talk, she gave some pointers on how to leverage your network for better sales, why it's important to take calculated risks both in your professional and private life, and how to empower the relationships you build along your career to help you succeed. Annika has 20 years of experience in business-to-business sales, and knows a thing or two about making opportunities.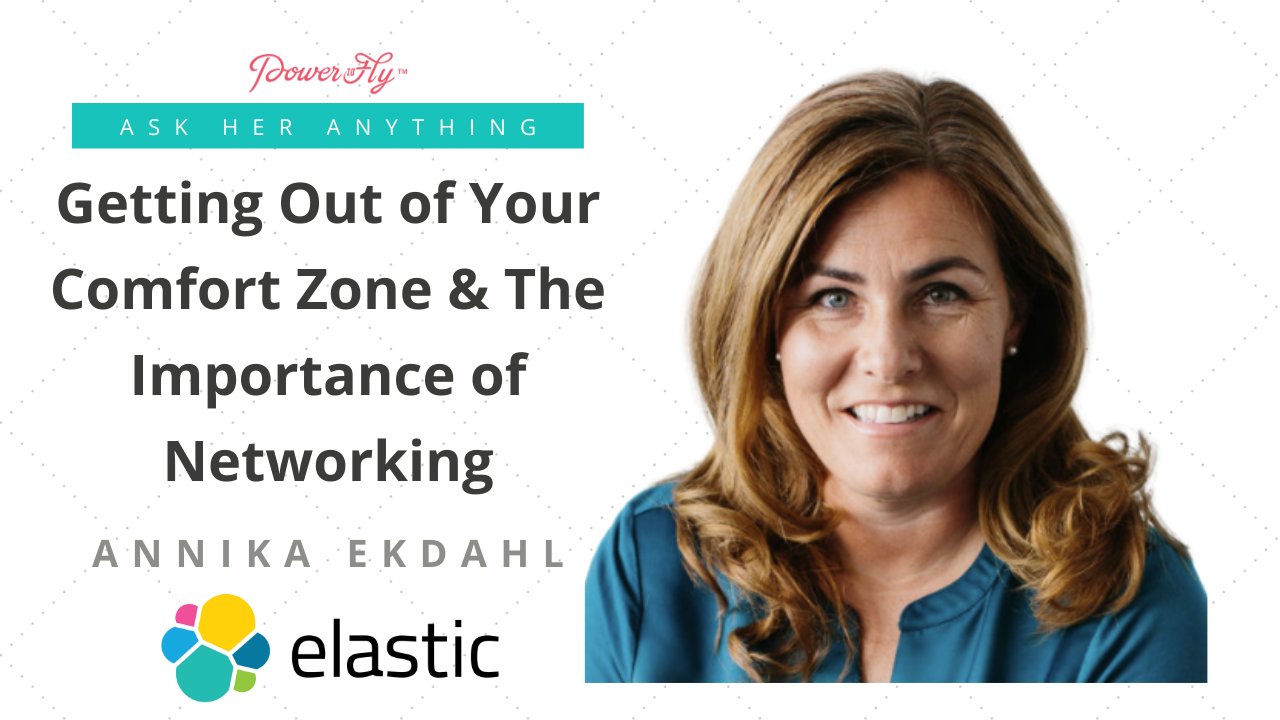 We're super proud to see more of our Elasticians offering invaluable advice to the women in tech (and beyond). Make sure to drop by the Power to Fly website and check out Annika's talk. If her presentation leaves you inspired, make sure to check out our openings and apply to become a part of the Elastic team.
Interested in joining a company with a Source Code to live by? We're hiring. Check out our teams and find the right career for you! Want to read more about life at Elastic? Read more on our blog!