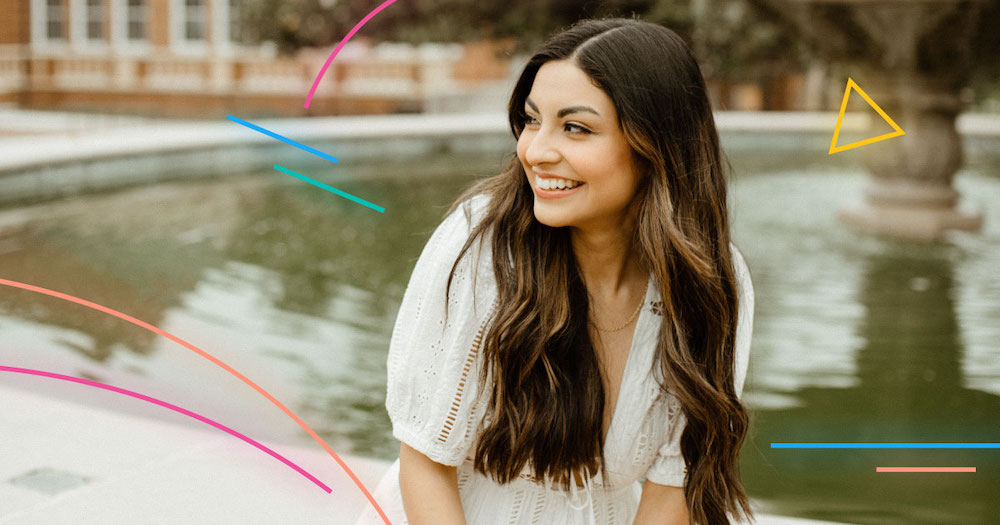 When Diana Zuniga graduated from college in 2022 she didn't know what her next step was. 
"I was lost," she says. "As a first generation American, I don't have anyone to look up to and ask questions to. I was trying to find myself."
She earned a degree in psychology and was considering going back to school, but she had always had an interest in working for a tech company.
"I knew that tech was a booming industry, so I was interested to see how I could bring in my skills and my psych background," Diana says. "Being a Latina, I was scared to go into this industry where people like me aren't really seen, so I wanted to become that representation for others like myself."
As Diana searchedroles at tech companies on LinkedIn, she came across the ElastiGrad program and applied. 
ElastiGrad is Elastic's recruitment program that hires new graduates into a variety of roles. The program took on 35 hires across two cohorts—one in June 2022 and one in September 2022—within engineering, sales development, and IT.
Diana joined Elastic through the program in June 2022 as a sales development representative. 
"It's an amazing program that helps recent grads get into tech," she says. 
When you're onboarded, you're assigned a mentor and learn the basics of the SDR role, including how to handle calls, cold calls, and Zoom meetings with potential clients. 
In sales, you work with so many different kinds of people and learn from their background, Diana says. 
"I don't have a tech background, so I go into these conversations not knowing everything, but I'm always getting clarification," she says. 
Diana did have a background in sales— she worked in insurance sales during college where she learned communication and selling skills. In her current role, she receives leads, connects with them on the phone or email, and works to schedule a meeting with the assigned account manager.
Three months into her role, she was offered the opportunity to work with the LATAM region.
"I've worked with people all over LATAM," she says. "I refined my Spanish and tech vocabulary. There are so many different cultures and different ways of speaking in a business setting."
Part of the appeal of the ElastiGrad program is that it allows those hired through it to explore different areas of the company. And the program has mentors and support built in. They also hear from executives, like CEO Ash Kulkarni. 
"I've been able to grow as a person and as a woman in tech because there are a lot of genuine people that care about you," Diana says. "It's so diverse, diversity in thought is super important to me. I want to be part of a story, part of different ideas."
As Diana nears her one year anniversary working in sales at Elastic, she's exploring the different experiences available to her. 
"I don't think it's linear," she says. "I'm still trying to understand where it is that my path lies."
Her advice for other recent grads? Don't be afraid to not know what you want to do. Be yourself, tell your story, and reach out to people. 

Interested in joining Elastic's sales team? Search open roles.