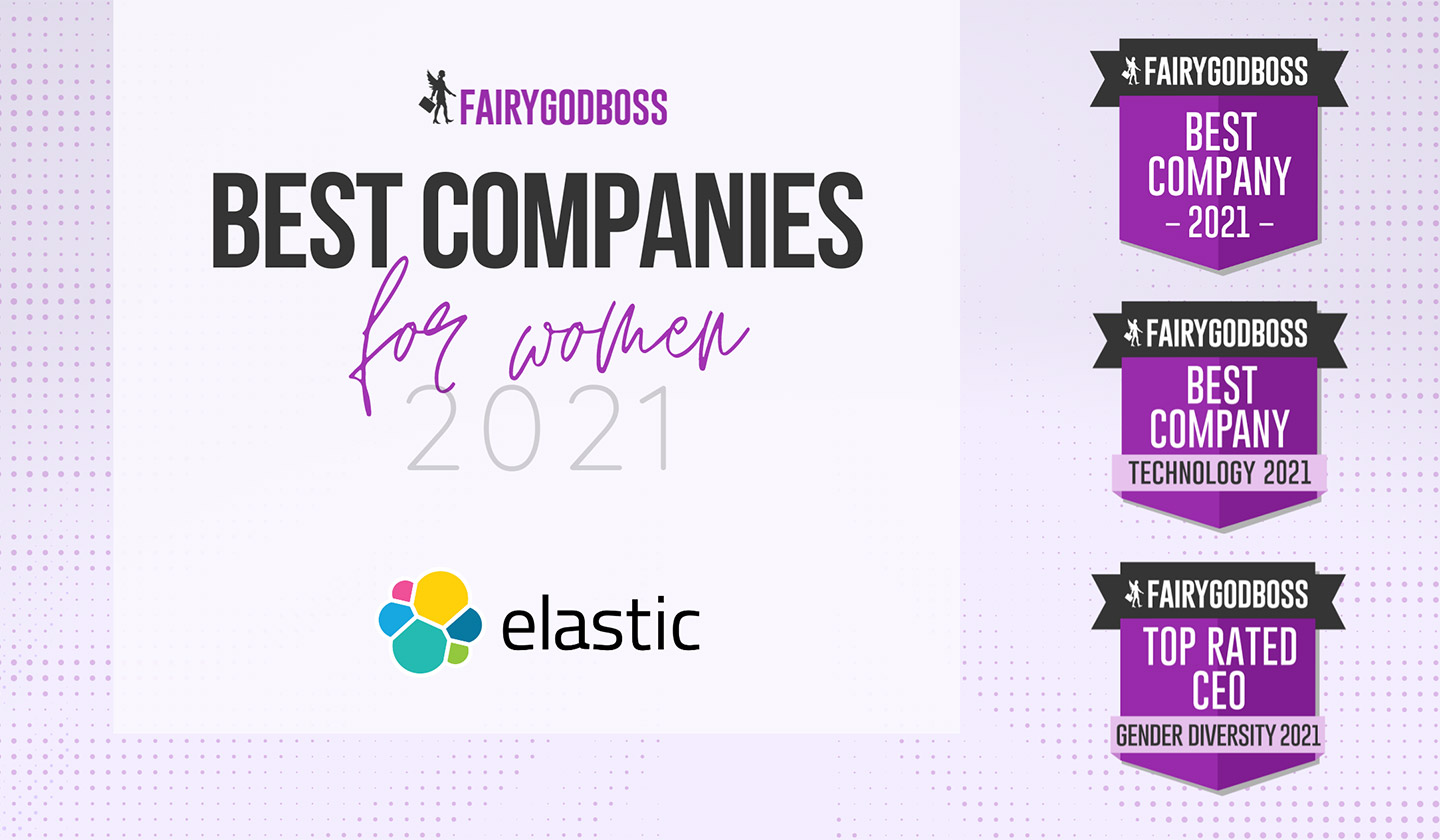 We're thrilled to announce that for the second year in a row, Fairygodboss, an organization that offers a free career platform where women can connect, research potential employers, learn more about employers' diversity practices, and discover amazing job opportunities, has named Elastic as the "best technology company for women"!
We were also humbled to learn that Fairygodboss went on to name Elastic as a leader in two other categories for empowering women in the workplace:
We're proud to be recognized as a company putting in the extra work to make the workplace more equitable. Gender diversity is an integral part of our culture which is why we strive to create an environment where women can both thrive and develop their careers by:
Developing meaningful opportunities for women
Ensuring our culture embodies kindness and compassion as the norm
Staying engaged with the tech community to advance equality and diversity
Implementing policies that support flexibility in the workplace
… and, most importantly, being transparent about where we can do better (like continuing to scrutinizing our pay practices and providing
regular updates
).
Read what SVP of global human resources, Leah Sutton, shared with our internal team about the awards and a little bit more about our commitment to supporting Elasticians to 
come as they are
.
"Over the last year, it's been humbling to have Fairygodboss and Forbes, highlight our efforts, and amplify our values of supporting women and building balanced teams that work for everyone… We couldn't have done this without the many Elasticians who took the time to submit their reviews and feedback to Fairygodboss, so thank you. We want you to know that we are taking the feedback we've received to heart as we continue to work towards creating an even more inclusive Elastic."