The first Black History Month is a history of steady progress. Originally conceived as Negro History Week and celebrated in the first week of February to align with the birthday of Abraham Lincoln and Frederick Douglas, the current month-long celebration was proposed by educators and administrators at Kent State University in Ohio in 1969 at the tail end of America's most revolutionary decade for racial justice. Since then, Black History Month has become a yearly reminder of the struggles, contributions, and triumphs of Black Americans throughout the centuries and more recently, as it has spread to countries around the world, a reminder of Black pride everywhere.
Black History Month feels particularly important this year. The 2020s have already proven to be as revolutionary as the 60s. 2020 saw the Black Lives Matter movement take center stage as indignation over the police killing of Breonna Taylor in March and the police strangulation of George Floyd in May resulted in protests across the country. Social justice and equality seem to be on the tongues of millions as we enter 2021 with new hopes and aspirations for the future, and a renewed willingness to fight.
Each year we talk to some of our Black Elasticians (Blasticians) about Black History Month. You can find entries from 2019 and 2020 on our blog. This year, we wanted to focus on the positive and the progress, and visions for the future. So we talked to three of our Black Elasticians to hear their thoughts on what Black History Month means to them, and why Black representation and leadership means everything for the future.
Jay Miller, Developer Advocate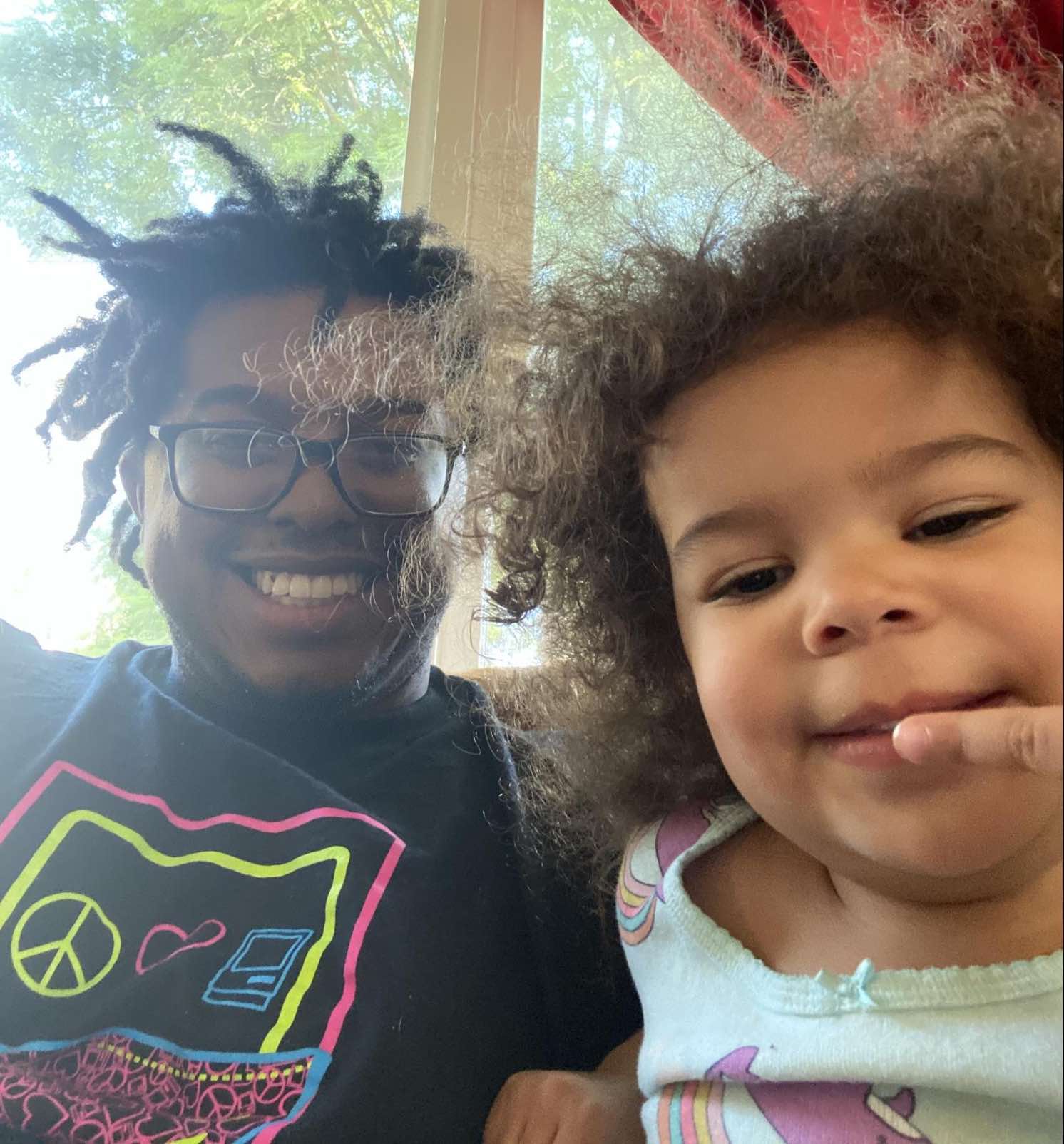 How long have you been at Elastic?
I've been at Elastic since September, 2020.
Growing up, what did you envision your career might be?
I didn't really know what I wanted to do, but I did grow up around computers. I always held onto the idea that I'd know what I wanted to do when I got there. The job title was never as important as the impact or the change I could inspire in someone's life.
Can you tell us a bit about your military service?
I was in the military and served on what was called the Marine Expeditionary Unit. Instead of combat zones or theaters, I went into disaster recovery zones. I didn't have to see wartime because I was doing humanitarian missions in Southeast Asia. It was interesting to see the perspective that folks overseas had of the US military. The news often projects a certain image of Marines in Afghanistan or Iraq, but you rarely ever see a group of construction Marines putting together someone's house after it was destroyed by a typhoon on the television. It's important work, and I wanted to take that experience and apply some of the values to my civilian life.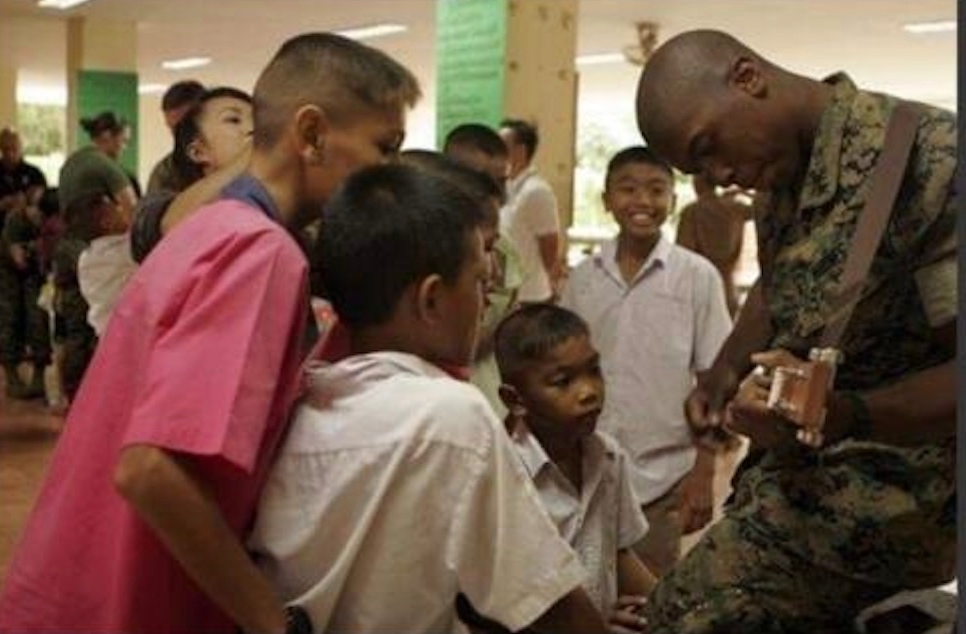 What attracted you to Elastic?
When I interviewed with my boss, I was surprised and amazed to see on the other end of the call someone who was traditionally part of an underrepresented group in tech looking back at me. The entire advocacy team for North America and South America are under-represented folks in tech, in fact, and this attracted me to work here. It's amazing to collaborate with such a diverse crew.
Can you tell us a bit about your favorite part of the Elastic Source Code?
I actually have it open on my laptop. Humble, Ambitious. Having that mentality of being able to make moves, make decisions, but being OK with not knowing everything, and still striving for the best is a great way of doing things. I like the saying: if you shoot for space and don't reach the stars, at least you can get to the moon.
What does Black Lives Matter mean to you?
Black Lives Matter is an important statement, and to join a company that has that statement at the foundation of what they do makes me feel that this is an organization that cares about me as a person, more than as simply a technician.
I went to high school in Macon, Georgia, which is a few hours away from where Ahmaud Arbery was killed. I want to work for a company that supports me, and assures me that my safety is a priority, and that they support the things I care about. With Elastic, I got to take my very first Martin Luther King Jr. Day off in my career. I'd never been able to do that before. It's something that matters to me.
What would you say to other people of color in the tech industry?
In this industry you don't always see a lot of representation for people of color. I want to speak up so that folks know that you can be a developer advocate and be Black and that there is a space for you in the industry. The cool thing about Elastic is that I don't have to talk about being the only Black person in the room. I'm not.
What does Black History Month mean to you?
The biggest thing for me is that Black History Month is a celebration of our progress. We tend to not think about that as much. Black History Month was always my favorite time at school because I got to hear about all the great Black inventors and the African Americans who have paved the way for the technology we use today. Black culture is a huge driver in America, and it's great to be able to sit down and talk to my daughter about our important history.
Courtney Wilburn, Manager SRE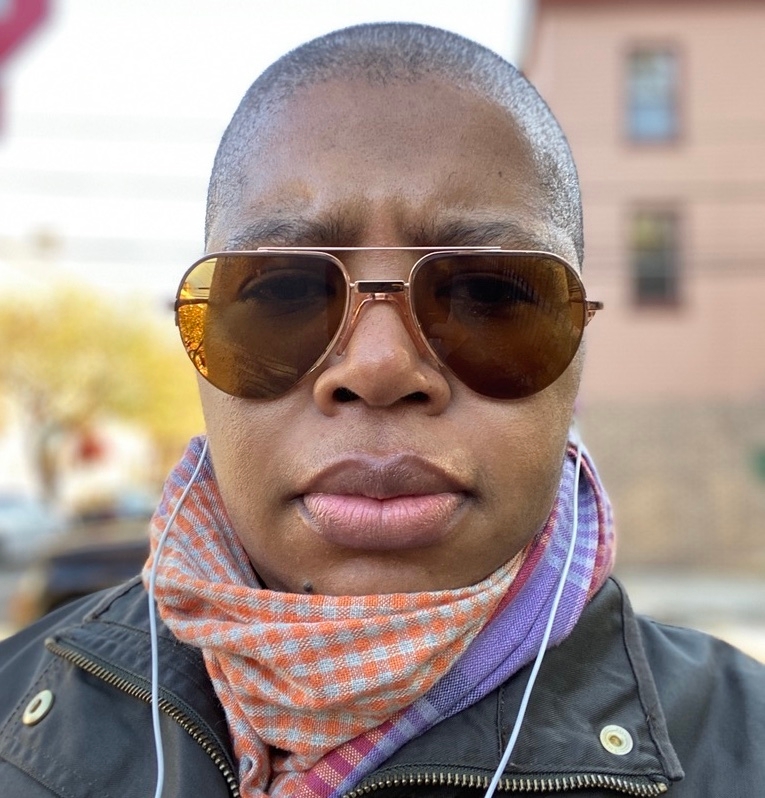 How long have you been at Elastic?
I've been with Elastic since August, 2020. I'm based in Philadelphia, Pennsylvania.
What do you like to do outside of work?
Oh, I have too many hobbies, but I've always biked around the city a lot. During the pandemic I'm mostly biking on a Peloton. I also like to build mechanical keyboards. Additionally, I manage some online communities for people of color and LGBTQIA in tech.
Do you have a favorite piece of Elastic Source Code? Something that resonates with you?
I think it would have to be Space, Time. Work life balance is so important. Even while at work, finding the right kind of balance allows you a chance to discover new things and feel nourished by the work that you do.
As a manager, how do you encourage others to take Space, Time?
I try to give people a good degree of autonomy. I tell people the sorts of things we want to accomplish, but I'm not really precious about the specifics of how it gets implemented. I want people to have the creative freedom to find unique ways to solve problems.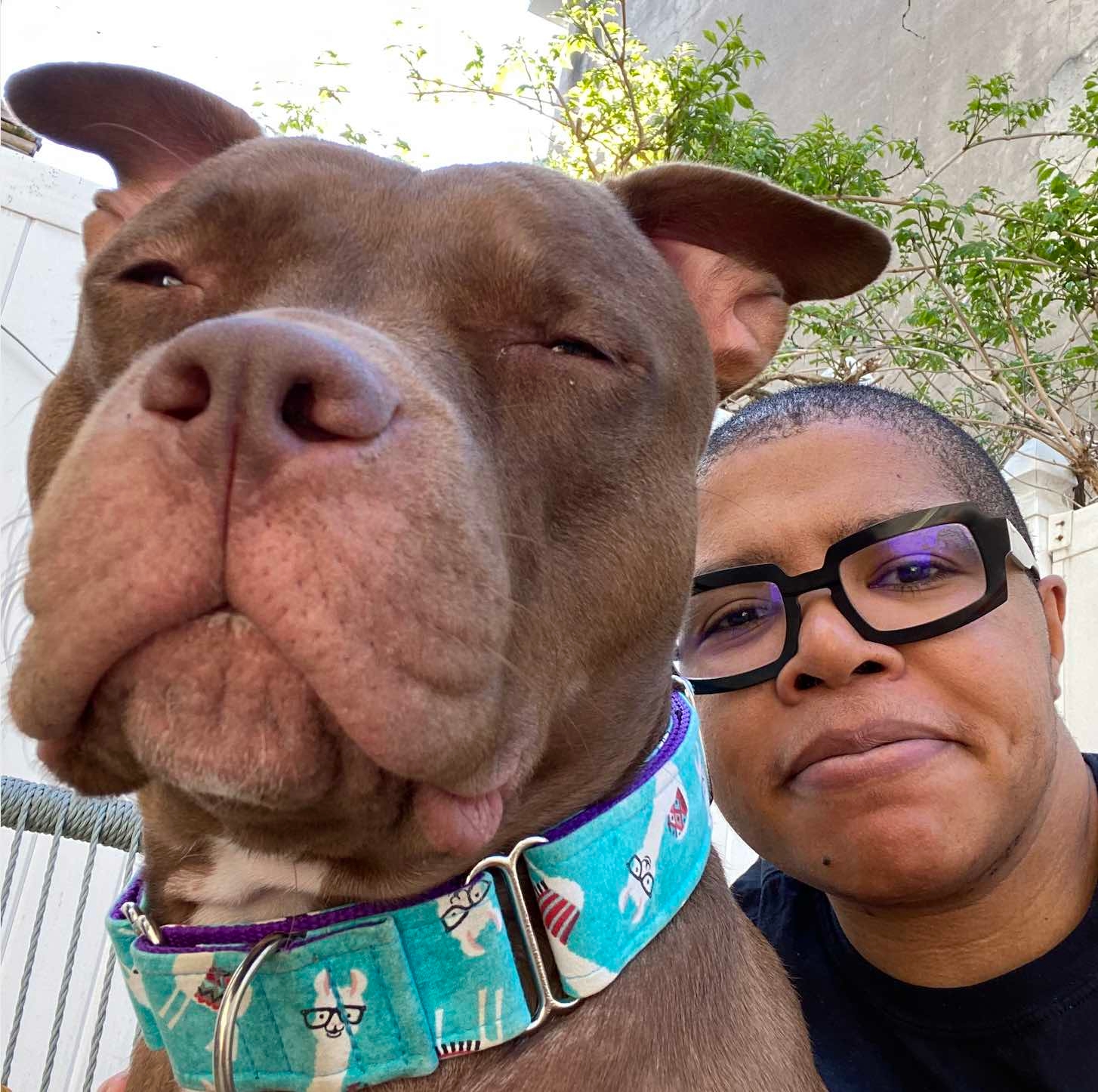 Why did you want to participate in this Black History Month blog?
For me, it's important that I share my experiences because representation matters. As I've progressed in my career as an engineer, I've always been one of the few women, and definitely one of the few women of color doing what I do. Progressing in my career to senior engineering positions, I've seen fewer and fewer Black women represented. I would love to see a world in which Black people, Black women especially, aren't discouraged because they're not seeing themselves represented in the industry. I like to speak up because by showing myself and stepping forward I'm saying we're here, and we're thriving, and you can too.
What's it like being a Black woman at Elastic?
I'm the only Black person on my team and as a manager, I feel a great sense of responsibility. For some, I might be their first Black manager, and I want to show that it's likely no different than having a manager of any other background. But, in some ways, it will be. I will be bringing my uniqueness, the uniqueness of my background both historically and within the industry, and that may be different — and that's a good thing. That's OK. And I hope that they see that what I bring, and that diversity in general, is an advantage beyond diversity statistics.
As a Black manager, do you feel like you need to outperform your peers?
Absolutely. I'm sure it's difficult for any woman in this industry to stand out. That there are people out there looking for reasons to say you can't hack it. I have to work extra hard to prove myself, and to be recognized for and by my accomplishments.
Do you have advice for someone who is in a junior position, looking to move up to your level?
Find a community. Peers, people you know, mentors. For me, finding a community that was sympathetic to my situation, and who could show me the way, was how I got to where I am today.
Evan Benson, Director of Revenue Accounting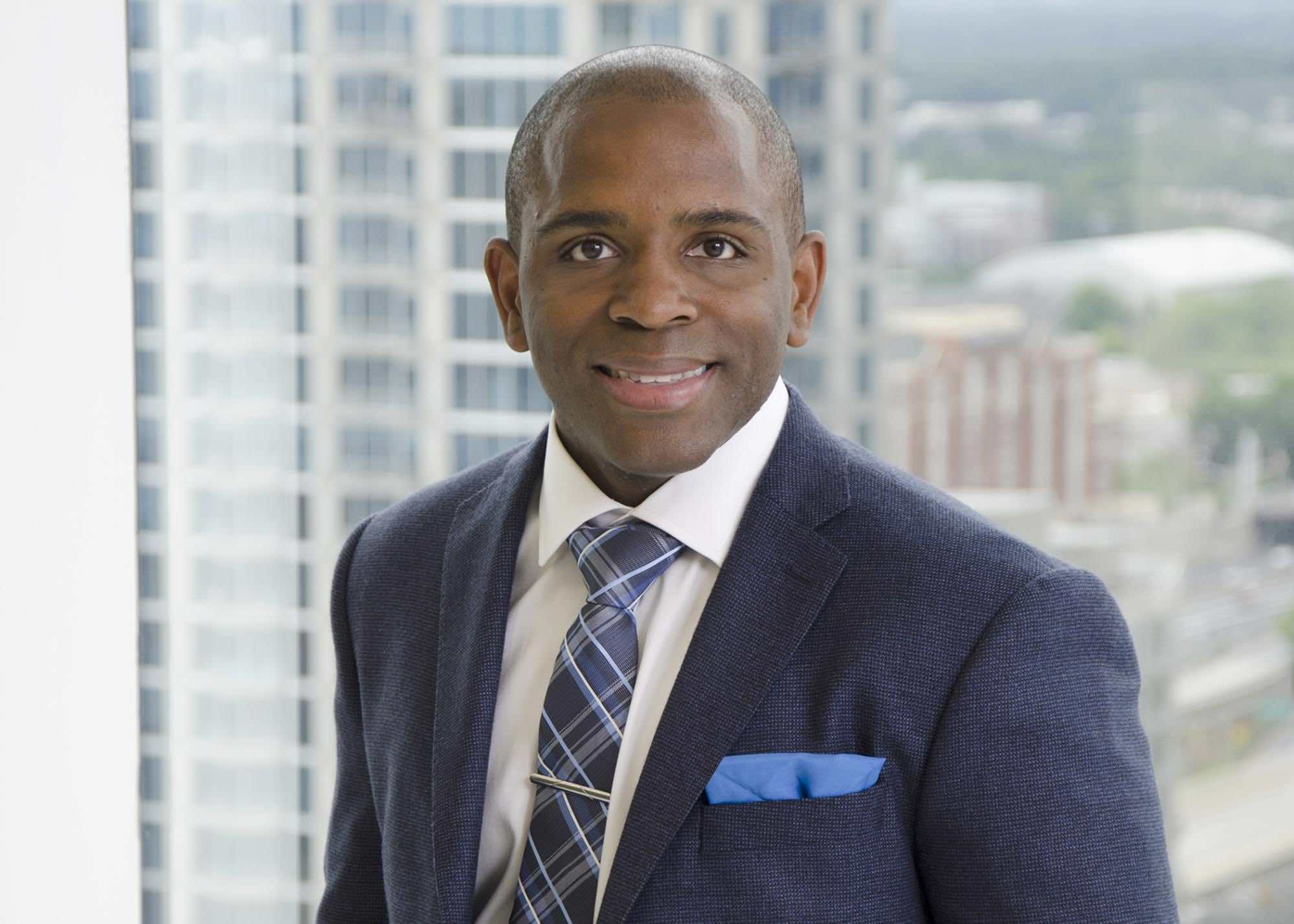 How long have you been at Elastic?
I've been with Elastic for about two months. I'm based in Atlanta, Georgia.
What do you do outside of work?
Well, I have a big family, with four kids. They're all pretty young — either in preschool or elementary school. That's priority one. I also really like working out, at least an hour of exercise every day. It's a very exciting household.
Is this your first time working distributed?
This is the first time I've worked for a fully distributed company. I'm really enjoying it, and it gives me extra time around the family.
What did you want to be growing up?
I always wanted to be a professional athlete. I was pretty good at football and ended up getting a football scholarship to the University of Connecticut (UCONN). UCONN was an NCAA Division I school (now FBS) and we played in the Big East Conference. There were some great players on my team and that we played against and I soon realized my chances at making it professionally were pretty slim and I started thinking about what else I was passionate about and that excited me. That's when I made the leap to focus on finance and accounting.
What's your favorite part of the Elastic Source Code?
It's definitely Home, Dinner for me. I've worked in professional services all my life and getting to Elastic was a real eye opener for me. We really practice what we preach here. It's really important to be able to spend quality time with the family and not always be on call. Elastic makes that happen.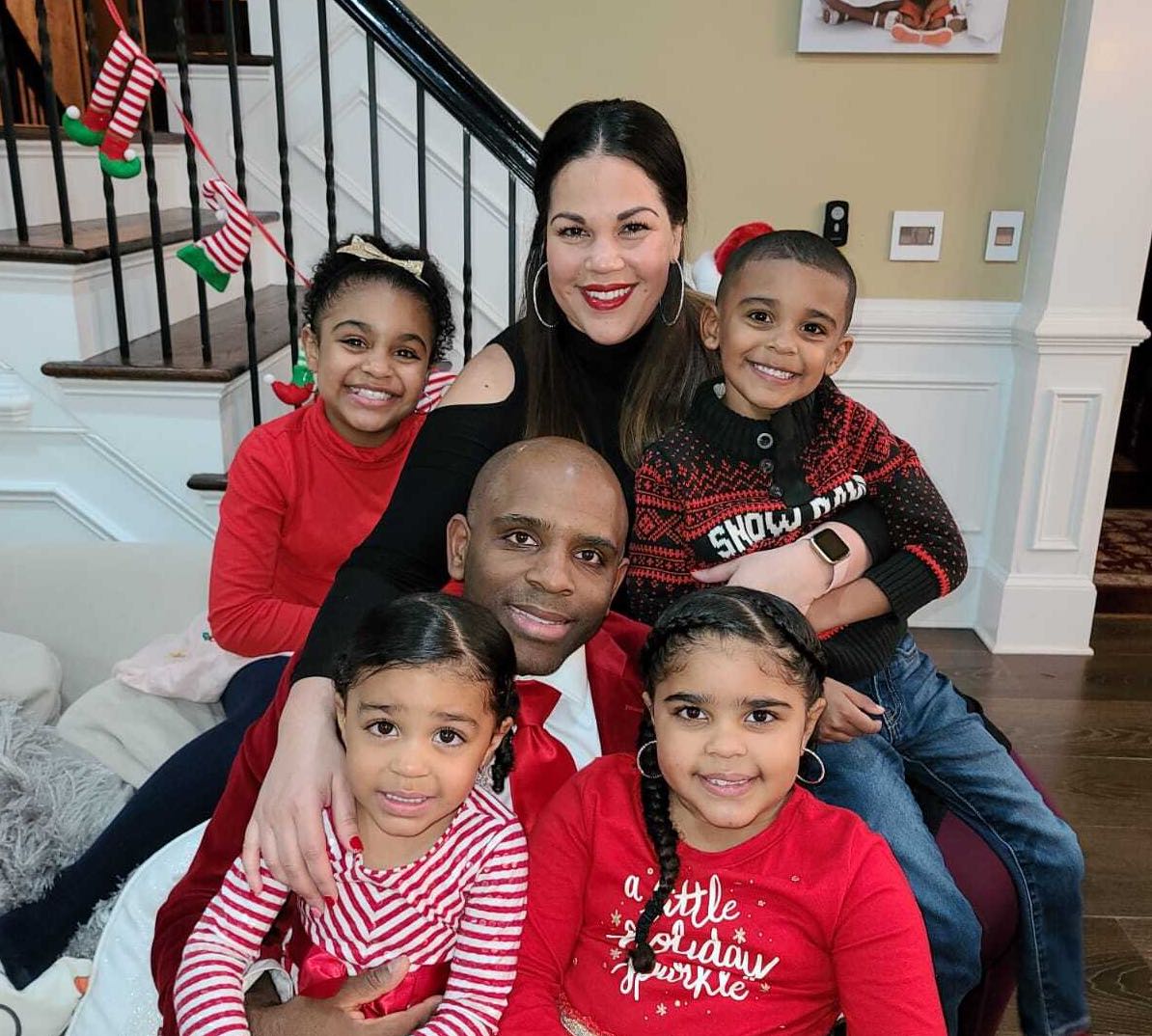 What was it, other than the Source Code, that attracted you to Elastic?
The distributed model was very attractive to me. At my previous jobs I traveled frequently, so when I was considering new opportunities, I was hoping to travel less. I was also really impressed by the Senior Leadership team.
How is Elastic different from other companies in terms of your experience as a Black person in corporate America?
I'm still making the transition into this job, but what I can say is that the DNA of this company is in the Source Code. I know, with that in place, that I can contribute in the way I want to contribute, no matter what I look like or sound like or where I'm from. A lot of companies are just words, not action, and I think that's where Elastic is different.
Why is Black History Month important for you?
It is important to take an opportunity and step back to reflect on the shared experiences of African Americans, high and low, famous and obscure, and how those experiences have shaped, challenged, and ultimately strengthened America. It's important to take a look at the past so that we can build a better future on it, not only for the current generation but for the future generations behind us. I also think it's important because it gives us a sense of where we are as a country, and where we can do better.
How are you as a Black leader helping guide the next generation?
Black representation in the technology space is not where it should be, and a lot of smart people are trying to figure out why the numbers are as bad as they are. During my career, one thing I have seen is that a lot of people leave corporate America earlier than they should because they don't see people representing them at the top levels of their organization, and they get discouraged. This causes the pipeline of eligible people to be limited. A limited pipeline means there is a limited pool of candidates and thus limited Senior Management representation. It's a vicious cycle. I've had a lot of great mentors during my career. That's something I've always tried to give back to others through mentorship and advice. As a director in tech, I have the responsibility of opening people's eyes. Both as a mentor and as someone who can maybe convince someone else that there's a lot of talented people out there that you might be overlooking. That maybe you should be looking at them based on what they're capable of doing, not what they look like.
Interested in joining Elastic? We're hiring. Check out our teams and find the right career for you! Want to read more about life at Elastic? Read more on our blog!