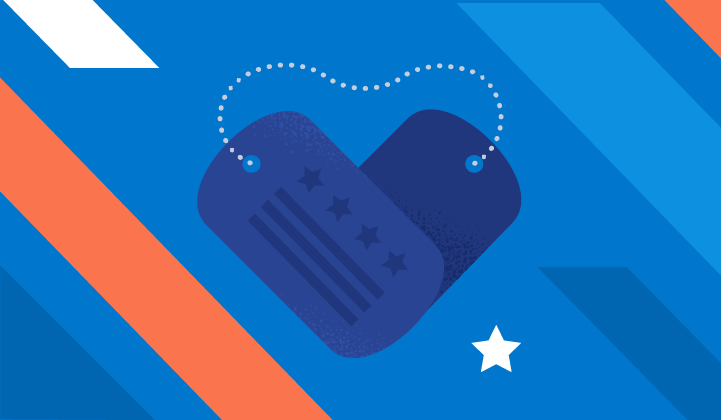 Elastic is proud to employ veterans and their families around the world. As the United States celebrates Veterans Day and honors those who've served, we caught up with some of our team members who have strong familial ties to military members. Read on to learn more about their lives, how they got involved in the tech world, and how Elastic supports their families and those like them with benefits like military leave and training opportunities.
Finding a new career
"It's amazing to see how many people at Elastic have a connection to the military," says Hilary Arnwine, Training Ops Coordinator at Elastic.
Hilary started her career in healthcare management and administration. "My focus was on long-term assisted living and Alzheimer's communities. When I had twins, I became a stay at home mom until they were old enough to go to preschool."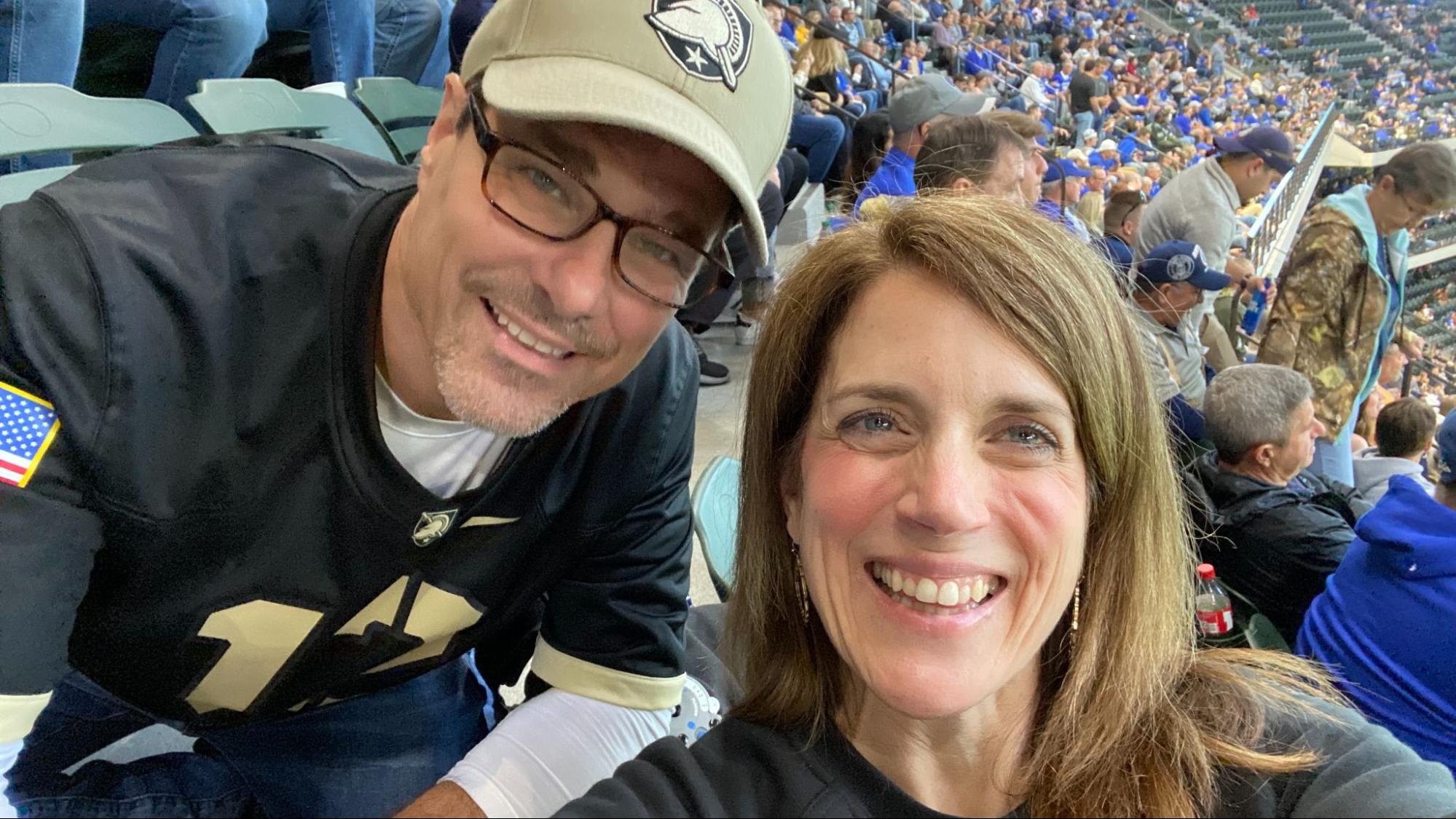 As her twins grew up, and the family relocated to Dallas, Hilary took the opportunity to change careers.
"Healthcare administration was so stressful, with a tough schedule," says Hilary. "So I asked my sister, Ryan Anson, who is a senior manager in the Services Engagement Management team here at Elastic, for a little advice. She encouraged me to apply for a contractor position. I'm happy I did — I'm now working at Elastic full time and have a whole new career."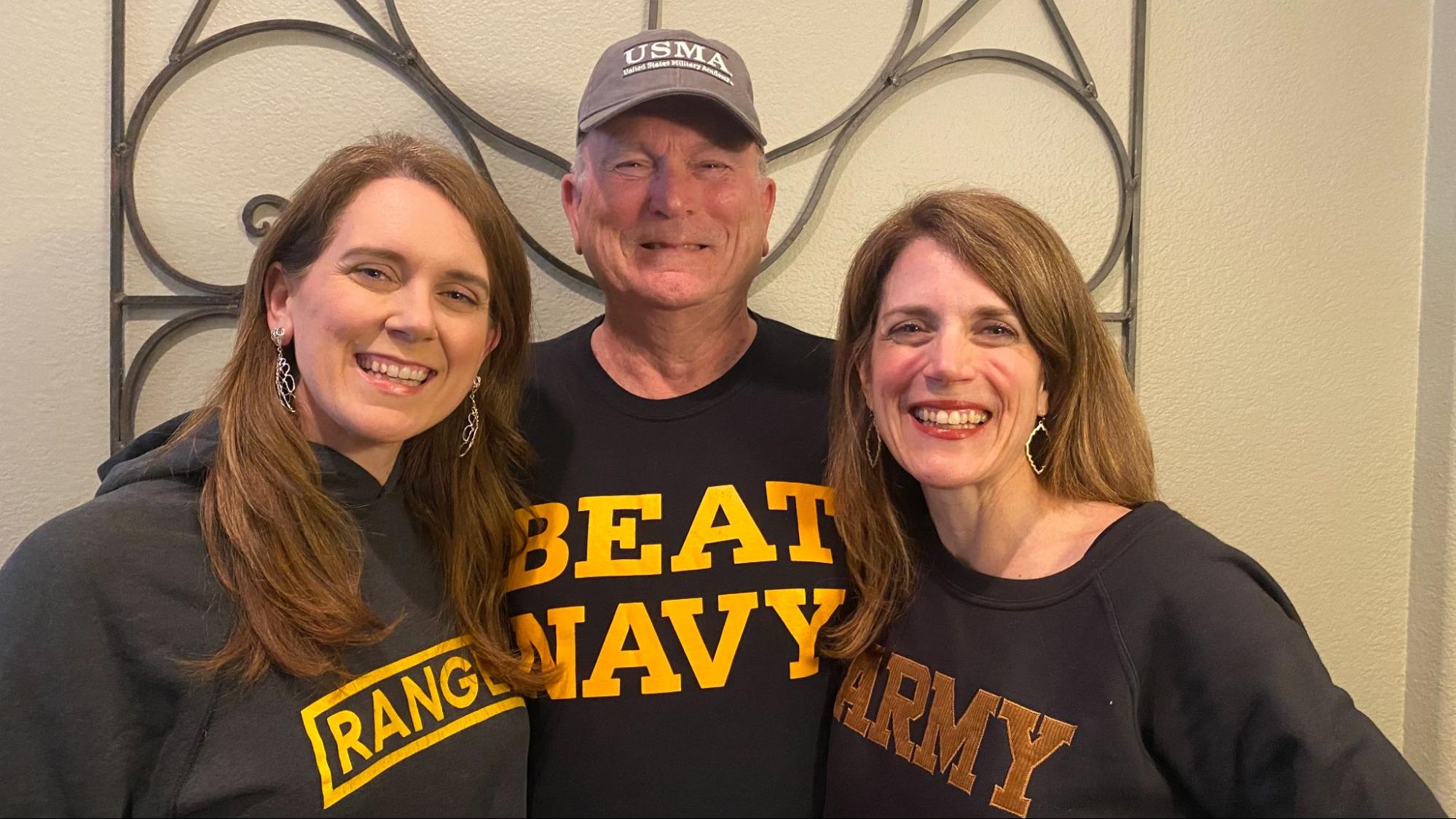 Hilary and Ryan's family come from a long line of veterans, which is one reason why she's so keen on Elastic's military community. "Our father was active duty in the Army, and a decorated veteran of Vietnam. My grandpa was a commander in the US Navy during World War II, the Korean War, and Vietnam as well. My husband was also in the Army. It's nice that Ryan and I can be this little military family in what feels like the larger military family here at work. Our country enjoys a lot of freedom, and it's our military who is there to protect those freedoms. That someone would sign up, willing to die for their country — that takes a lot of dedication and patriotism. It takes a very special person to do that, and Veterans Day is just one of the ways we can show our support to those who are willing to do so much for our country."
Using technical training to open doors
Stephanie Pease, Project Manager for the Federal Services Delivery Team, had a similar journey into Elastic — through a medical career and a military connection.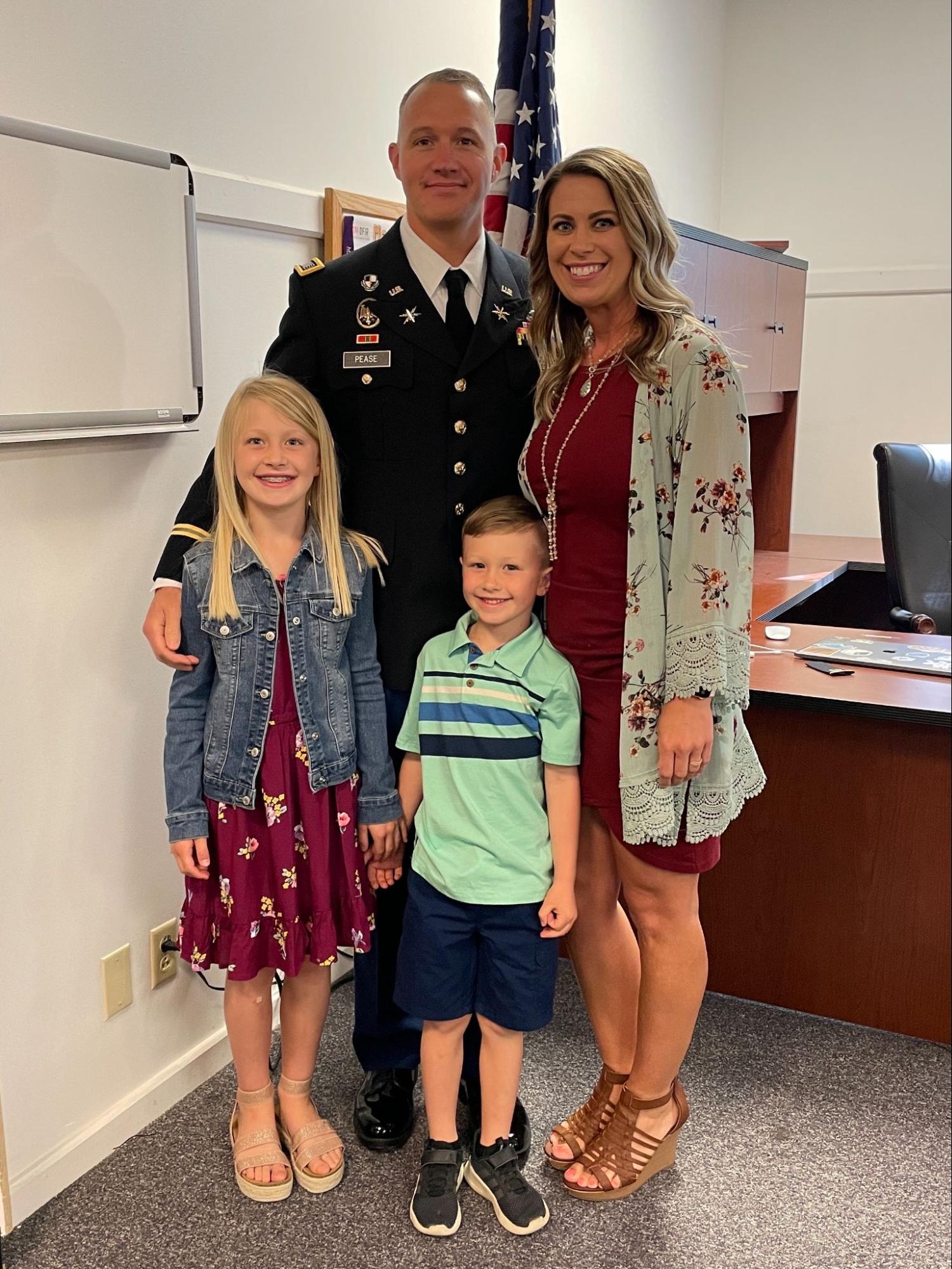 "I worked for a pediatric optometry office for about a decade," says Stephanie. Though she didn't know anything about open source or Elastic products, she would soon have a career working with both. "My husband, Andrew, who is in the Missouri National Guard, started working closely with Elastic products over a decade ago. He and a couple of friends founded a company called Perched, which offered security workload services on the Elastic Stack. Perched was growing quickly, so my husband asked me to join to help manage operations and business development. When Perched was acquired by Elastic in 2019, I didn't hesitate to accept their offer to join the team. "
She now works with the Federal team at Elastic. "There is such a dynamic culture within the Federal space," says Stephanie. "It is unlike any other. A lot of our team are former, or even current, military. The collaboration, the organization and mentorship, and the sense of purpose is unlike anything I've experienced in my professional career. There's a lot of cross pollination between how the military operates, and how tech does business. It's really unique."
Stephanie is quick to point out how Perched, which was a small company full of current or former military personnel, was given a very special greeting by Elastic.
"When Perched was initially acquired, there was no defined process in place for military leave. That was a problem when 90% of Perched employees were in the National Guard. Elastic worked to make a defined process for military leave a reality. That's a pretty special attitude. But the connection is deeper than that. The military is a tight community, and there are a lot of crossover friendships and relationships between work and service. There are so many current or former military people from my husband's unit who I either work with as a customer, or are actually employed by Elastic. That's pretty amazing. "
Hilary is busy supporting veterans in her own way — by managing new applicants to the Operation Giving Back program, an Elastic initiative offering free technical training and professional development opportunities.
"Providing training to veterans really opens doors when they're done with their service, which is just one of the great ways Elastic supports our veterans. We've had 235 Veterans go through the process of participating in our Veterans Subscription program. I love that we offer training 365 days a year, as well as the core training course on Data Analysis with Kibana for free. I hope that this program, which is already so successful, will continue to grow."
There are a lot of opportunities for veterans at Elastic. As Stephanie noted, "I've been really excited by the Hiring Our Heroes program, as well as our tech training. If anybody is looking to transition out of the military, there's definitely potential here. We're always excited in Fed to have candidates who have that experience. They feel like a part of the family."
Interested in joining Elastic? We're hiring. Check out
our teams
and
find the right career for you
! Read more about life at Elastic on
our blog
.