In May our CEO Shay Banon shared a few thoughts about the Black Lives Matters movement and how we at Elastic stand in solidarity with those protesting across the world against the injustices of racism.
To accomplish all this we're creating space for Elasticians to share their experiences, and educate non-people of color (POC) Elasticians on the realities of structural racism. Recently, Black Elasticians organized a Lunch & Learn session for that very purpose. During the session Black Elasticians shared personal anecdotes, heartfelt confessions, advice, and shared resources for those Elasticians who want to learn more about being better allies.
We wanted to give the Lunch & Learn panel — Shantel Drew, A.J. Angus, Janeen Mikell-Straughn, Karen Penn, Karen Ndlovu, and Tanisha Turner — an opportunity to share a few of their thoughts about the event.
Here's what they had to say.
Shantel Drew, Recruiting Coordinator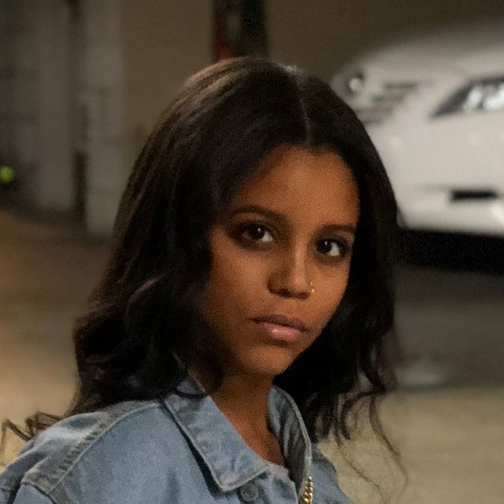 As I've gotten older, I've learned that the key to growth and success is being able to see from a perspective other than my own. We put together the Lunch & Learn session for that very reason. It's important that Elasticians are able to see from a Black Elastician's perspective. Sympathizing isn't enough — we need others to empathize, to really put themselves in another person's shoes. They need to feel our pain in order to really see the inequalities in America (and all around the world) and gain compassion for those struggles.
Being compassionate doesn't mean that non-POC should feel bad for Black people. Instead, it should ignite a fire in them and convince them to fight these injustices as if they were their own.
Why put ourselves through this? For me, I cannot separate my professional life and my personal life when it comes to issues like this. Why? Because I can't stop being Black when I come to work. This isn't about politics — it doesn't matter what political party you belong to — this is about human rights. I don't expect everyone to want to belong to the same movement but one thing I do know is that Black Lives Matter, just as much as anyone else's life does. As Black people we know this … we're just waiting for the rest of America to realize it as well. The stories and knowledge that were shared during the Lunch & Learn moved some and educated others, just as we had hoped.
A.J. Angus, Product Manager
Empathy exists in all of us.
We need to harness empathy for those we may not understand, and to be able to see the path that they walk in life. Empathy cannot be legislated. The president cannot declare an executive order for more empathy. The organizations we are a part of cannot instruct us to be more empathetic.
For those out there who can't find that empathy inside, who simply cannot understand the Black experience in America, I'd suggest two avenues:
Find a Black friend or colleague. Ask them about their life experiences. You'll learn something new.
Go to the writings of historical Black figures like Malcolm X, W.E.B. Dubois, or Booker T. Washington. If you can read and internalize a book like The Autobiography of Malcolm X, you might better understand the Black experience in a way that your high school textbooks could never convey.
Janeen Mikell-Straughn, Senior Technical Writer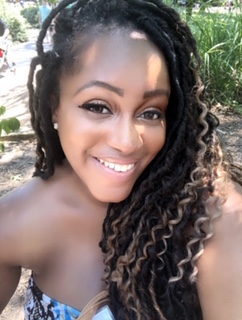 Personally, I was moved by the number of people who attended the Lunch & Learn session and the number of those who reached out to the panelists afterwards to thank us for sharing our stories. I don't expect people to understand our struggles or the issues we face as Black people, but I do ask that everyone try to have an open heart and mind. There are a lot of misconceptions surrounding Black Lives Matter, and the only way to understand the meaning behind the movement is to educate yourself.
I also want to make it clear that none of us on the panel are against the police — we are against the disproportionate killings of unarmed Blacks by the same police who are sworn to protect and serve. That is why we say Black Lives Matter. Our lives are not and should not be treated like they're disposable.
Karen Penn, People and Culture Guru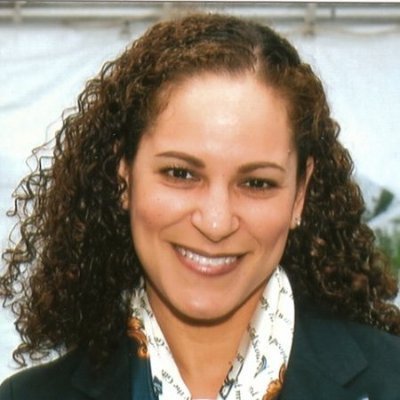 If you find it difficult to say Black Lives Matter, or hearing that phrase makes you feel uncomfortable, I respectfully challenge you to consider that it is in times of discomfort that we grow and develop as human beings.
Ask yourself: why does the term Black Lives Matter make you uncomfortable?
If your response is 'but all lives matter', then I further challenge you to consider whether ALL lives can really matter to you if you cannot say Black lives matter without qualification. Of course all lives matter, but the disproportionate killing of Black people, the harassment of Black people for doing everyday things, and the data on police brutality, demonstrate that Black lives are disproportionately devalued in their treatment, whether consciously or unconsciously.
Would you say All Cancer Matters to someone wearing a pink ribbon during Breast Cancer Awareness?
Saying Black Lives Matter should not be a political or controversial statement, but rather a statement of awareness. Saying Black Lives Matter shows that you understand that despite the pronouncement of an American ideal that all are 'created equal' and that there is 'liberty and justice for all', we have yet to achieve that ideal. It should not be synonymous with any one organization — whose mission you may or may not agree with — but rather an ideal that Black lives matter too, or as much, as any other life.
Karen Ndlovu, Customer Success Manager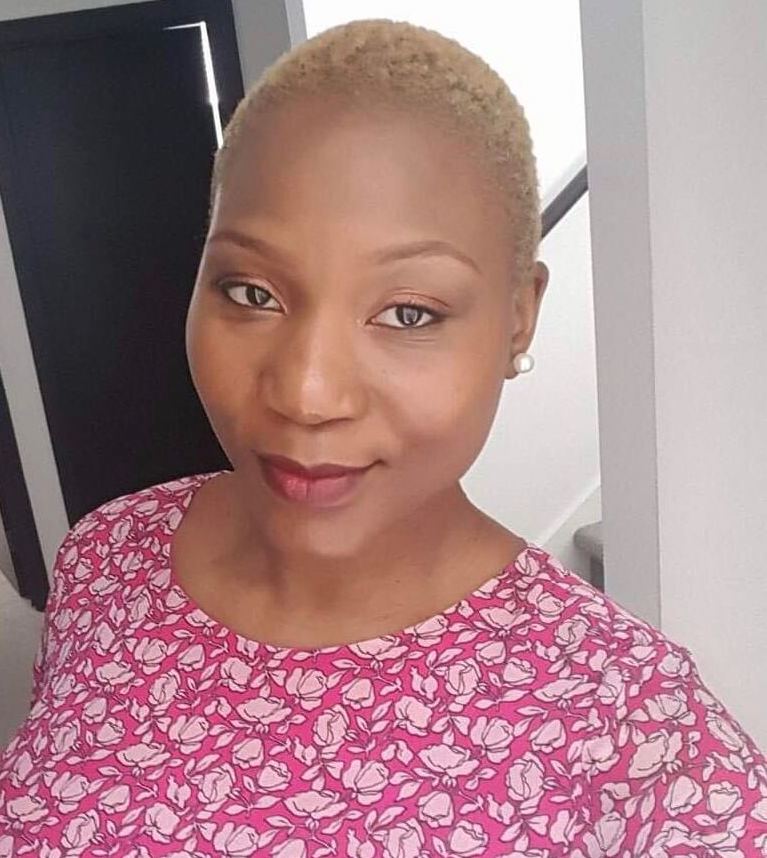 I spoke a lot during the Lunch & Learn session about the importance of mentorship in a career as a Black person.
Working very hard, working longer hours, putting in the time and really trying to go the extra mile but not really advancing in your career can be frustrating. As a Black woman born and raised in Zimbabwe, Southern Africa and without the same privileges as some of my other colleagues, I didn't understand how career advancement really worked in the United States of America. African culture taught me to sit quietly, work hard and expect my hard work to eventually be noticed and rewarded. Of course, that didn't happen.
At my previous company, Accenture, I worked with a managing director who was also a person of color. He saw my frustration, decided to mentor me, and that is what made a huge difference in my career progression. He showed me how I needed to navigate working in corporate America, ask the right questions, learn to advocate for myself, find a sponsor, and proactively work on my career advancement.
What really stayed with me was the importance of finding sponsors in the workplace. Having a sponsor at work — someone who advocates for you — can mean the difference between getting a promotion and staying stagnant for years. A sponsor goes beyond a mentor who gives career advice. They call out your hard work in meetings, mention your name in rooms you're not in, and can champion you when it comes time to hand out new opportunities. I also recently discovered career coaching because I'm realizing that as a Black woman it's tough to find informal career mentorship. These were all things that I didn't know because I hadn't had the same exposure or resources as some of my other colleagues. My hope is to see more Black leaders in the future because, personally, I believe sparsity at the top levels leads to fear and lack of support.
At Elastic I'm happy to see that managers and people in senior leadership positions go out of their way to ask me about my career — not because I'm a Black woman, but because they want to know me beyond the day to day work, and to help me where they can. That kind of thing is important to me.
The thing that really made a difference for me as a person of color working in tech, what really helped me on my journey, was finding people that would mentor me early on in my career. So if you are in a position of privilege or if you are not a person of color, you can be a true ally by finding a Black mentee. Try to find someone that might come from a minority background and reach out to them, get to know them because from there, that's when you start to hear some of the things that they might be struggling with and think of how you can help. Lastly, for leaders looking to be a mentor or sponsor I encourage you to be aware of the need, have more informal interactions, establish yourself as a resource and don't be afraid to allow Black women opportunities to grow!
Tanisha L. Turner, Elastic Stack Support Engineer II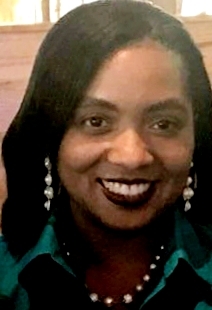 The Lunch & Learn provided an arena for Elasticians to learn from the experiences of Black colleagues (Blasticians) both personally and professionally. One common theme among the panelists was a focus on the Black experience in the workplace and how our career path is different in contrast to our non-Black peers.
As a Black professional there is the unspoken reality that you have to perform with at a high standard and cannot demonstrate mediocrity in comparison to your non-Black peers. There is additional pressure for us to perform at an accelerated level, with precision. We are not granted the same allowance for marginal errors as our non-Black counterparts are. The expectations and treatment of Black professionals are not weighed evenly in many scenarios because of systematic racism and how it penetrates all facets of society and organizations.
The ability to function at a high level of precision during times of heightened racial incidents and nation-wide tragedies, both internally or externally, can be challenging. In a professional setting Black employees are discouraged from showing glimpses of humanity in their facial expressions, and must maintain composure at all times. Otherwise, they are labeled as being "angry or overly sensitive."
When presented with this kind of hostility, we need to find strength in focusing on the positive. We need to remind ourselves that these experiences are miniscule in comparison to the historical sacrifices and atrocities suffered by the Black ancestors who paved the wave for the opportunities that we have today.
The Black community has shown their resilience against systemic racism despite the obstacles, atrocities, and pain inflicted against us. But we also need our allies to combat that same systemic racism using these three principles:
Identification: Recognition of your racial biases.
Acknowledgement: Acceptance that your views inadvertently contain racist overtones and need improvement.
Execution and application: Start the fight against systemic racism with your inner circle, such as family and friends, and then continue the fight within your community. You can do this by supporting Black-owned businesses locally or online, as well as non-profit Black or African diaspora organizations. Finally, seek educational resources through books, videos, and discussion forums. You cannot teach others about anti-racism principles unless you self-educate and open yourself up to growth and development.
If you're interested in joining a company with a Source Code to live by? We're hiring. Check out our teams and find the right career for you! Want to read more? Learn about Life at Elastic on our blog!