Your search application is more powerful than you realize. With these features, you can harness search data to build a better customer experience.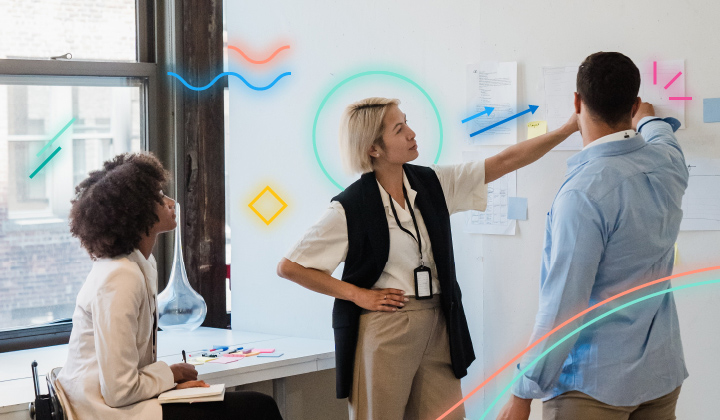 What's the top thing customers want when purchasing online? It's ease. Experiencing friction for even a fraction of a second may send a shopper to a competitor's site. It may also mean they don't return to your site the next time they're looking to purchase. Patience and forgiveness are often in short supply in the ecommerce world.
So how can you achieve the ruthless efficiency you need to be competitive while also choreographing a customer experience that's uniquely yours, so buyers come back again and again? The solution lies in powering your critical ecommerce operations on a platform that's not only fast, but flexible enough to adapt to the unique needs of your business. 
Here's how Elastic Enterprise Search can help.
1. Build for your specific use case with flexible developer tools
Balancing flexibility with just the right amount of complexity is the key to creating a reliable search experience that meets your organization's needs.
"We've learned that, while many ecommerce operations have a common set of core needs, they ultimately also want the flexibility to build search applications that are unique to them, their product catalogs, and their priorities," says Matt Riley, GM, Enterprise Search Solutions at Elastic. "What we hear a lot in the marketplace is 'Well, we've adopted this tool but it's not flexible enough for what we want to do, especially as our ecommerce business has matured.'"
Elastic's powerful core technology is surrounded by an extensive ecosystem of people and tools that ease integration. The Elastic ecosystem contains three components:
Elastic-built integration tools that allow you to store, search, and analyze data from any source in your environment
Community-built tools that are widely used and shared among Elastic users
Partners that do implementation or build tools that integrate with Elastic
"That ecosystem is really important, because it gives customers the building blocks they need to rapidly create solutions that satisfy the unique needs of their businesses. That's what your team ultimately needs," Riley notes. "If you're going with a bespoke solution or these out-of-the-box vendors who say 'Hey we do everything for you,' you're ultimately constrained to whatever that company has built and however they've envisioned it."
2. Gain deeper visibility into how searchers interact with your site
Zero-results searches and popular queries are two important components of analytics that are available with most search solutions. However, those metrics don't provide a comprehensive view of the user experience.
"[In other solutions,] if you want dashboards or reports that don't come out of the box, you're basically forced to extract data from their system, which may or may not be possible," says Riley. "One of the things that's so powerful about the Elastic ecosystem is that we provide many of the most common 'out of the box' reports and dashboards, but you also have the flexibility of creating new, custom dashboards. You can perform a wide range of analyses all without leaving the Elastic toolset." 
That can provide valuable insights into the sales experience. Riley explains, "For example, if you get in there and say 'I want to know what people search for after query X,' you can build a sequence of keywords that people go through. You can draw the line between a conversion and the search that came before it."
3. Reduce downtime and monitor site speed from within the platform
Search and discovery are important, but they don't operate in a vacuum. If your site speed is slow or product images don't load, you're going to lose customers. That's where Elastic's built-in observability solution can be a differentiator in ecommerce operations.
"Our observability tool is built to help you monitor real-time user experiences on your website. And you can do that within the same ecosystem of Elastic," says Riley.
Elastic also has extremely powerful capabilities in terms of site security. Ecommerce businesses specifically can rely on fraud detection tools that run transactions through anomaly detection. 
4. Leverage your own data to power machine learning
Using an off-the-shelf solution to power search recommendations means that you're not fully leveraging the unique advantage of building models from your own data. It may also mean that you're using the same model as a competitor, squandering the competitive edge you could build by gleaning more advanced insights.
By allowing you to run nearly any machine learning model right inside the platform, Elastic lets you create your own playbook. "The most sophisticated retailers ultimately build their own models. So you can bring your own model into Elastic and perform inference on that model in real-time, directly inside of Elastic itself," Riley explains.
5. Gain editorial control over merchandising recommendations
Really smart algorithms should be doing the heavy lifting in terms of product suggestions. However, you don't want automation to override the ability to curate based on business needs or market conditions.
"Companies want the ability to use administrative dashboards to make changes for edge cases. Maybe they have an enormous amount of product in the backlog, so they want to put it in as the first result. People should have the flexibility to be able to do that," says Riley.
Retailers also benefit from consistently fine-tuning curated search results. "It's a virtuous cycle. We show the company all the data, they make the changes, we collect all the data again and let them analyze it, all within the same system," Riley explains. 
6. Harness the power and flexibility of the cloud
The massive footprint of the Elastic Cloud allows you to deploy an Elastic cluster in over 50 regions across the globe. Because you pay by usage, you can maximize operational efficiency because there's never any worry about buying more than you need.

"That means you can be close to your customers, wherever they live," says Riley. "You can put search experiences close to them geographically, which means it's fast, and you can maintain data privacy concerns and follow data privacy laws, if necessary. All the flexibility that comes with the Elastic Cloud platform is critical."
Our customers agree. In a recent survey, customers reported that Elastic Enterprise Search:
Improves customer satisfaction by 71%
Increases transactions per customer by 73%
Reduces response time to customers by 76%
Decreases cart abandonment rates by 72%
Improves website conversion rates by 77%
Read this next: Product over Price: The critical role personalization plays in converting online searches to sales