4 surprising benefits that your developers can harness from the cloud
The cloud has become mission-critical — and developers love it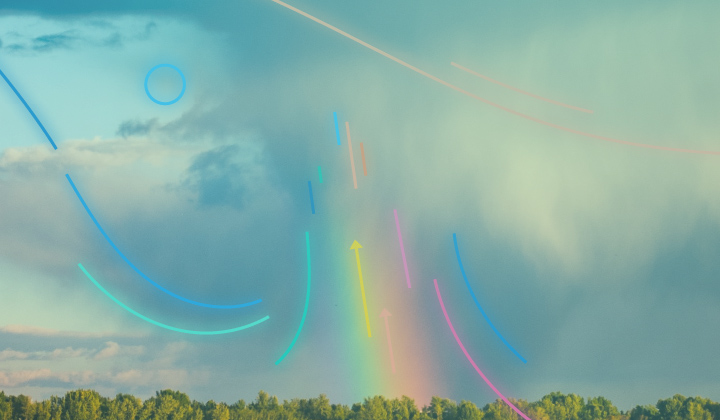 There's no reason to shy away from putting your most important data on the cloud — and every reason to do so as technology has caught up with mission demands.
Moving your mission-critical data to the cloud is no small decision. You've got years of customer transactions, proprietary information, and onsite protocols. And you need leadership at all levels to fully understand the implications. Your front-line developers may voice concerns about the challenges ahead. But if you think the cloud is risky, it may be time to update not just your legacy operations, but also your legacy thinking.
"The volume of data coming at modern enterprises, and the capabilities they need, including scaling up and scaling down — the only place to manage it effectively is in the cloud," says Matt Minetola, CIO of Elastic.
The biggest players across a broad range of industries have moved operations to the cloud largely because cloud service providers evolved to meet their essential demands. Today, the best and most robust environment for mission-critical enterprise tasks is in the cloud. Let's talk about what this means for your developers — they stand to gain the most.
Watch: Smarter City Solutions ensures seamless customer experience with Elastic Cloud on AWS
Benefits of cloud
The positives of moving critical data to the cloud are immense. Time to market is shortened, flexibility is increased, and risk is generally decreased. Cost savings tend to ensure a successful cloud migration, along with increases in productivity, and system uptime and performance.
Let's dive into four key benefits of transitioning your enterprise to the cloud:
1. Speed and scale
Cloud providers have catalogs of tools that make transitioning to the cloud easy and fast. From API wrappers for legacy apps to validation and scaling, you gain access to the most robust tools when moving to the cloud, and you also attract and retain the best talent — those who want to work on systems of the present and future.
Additionally, the cloud's distributed computing and storage infrastructure offers economies of scale that allow developers to accelerate innovation as they refine design and production cycles. Access to vital resources such as testing environments and staging servers is indispensable to your organization's software developers. Capacity planning can also be leveraged with autoscaling to ensure resource capacity matches resource utilization.
Distributed cloud infrastructure speeds deployments, enhances prototyping, improves delivery, and streamlines productivity across the organization. Inventory optimization, automated forecasting, and customer support log observability are just a few of the applications provided on cloud that speed your time to providing impact and results to your business. And all of that translates into providing a better customer experience — especially when it comes to serving relevant results as fast as possible.
"Consumers are not patient. We are not willing to give any application we consume more than one or two seconds of response time," says Chanda Dani, vice president of product marketing at Elastic. "If there's a problem with load time, it's already too late."
2. Risk-reduction
Cloud security best practices use the power of the aggregate to reduce the risk of breach or outage, offering improved resilience and lower downtime costs. The cloud allows for optimized threat hunting and incident responses, malware detection, security analytics, endpoint protection, monitoring, and more. Distributed systems enable you to maintain data integrity and recovery, to protect against loss of key assets or hacks. And developers can implement automated security processes, interface controls, and threat-response protocols.
In addition to security enhancements, cloud services minimize the risk of disruption due to service or performance outages by providing easy to implement observability and application performance monitoring (APM) tools.
"Modern-day observability has to be proactive. It can not be reactive," says Gagan Singh, vice president of product marketing for Observability at Elastic. "Cloud is the best way to use observability tools to monitor and mitigate situations that could result in degraded performance, driving resolution time as close to zero as possible."
3. Productivity
Through unified visibility, cloud-distributed systems and applications can be robust and resilient. Cloud service providers aid in implementation by providing services that make it easier to create apps on their platforms. And your organization's operations can be leveraged for predictive analysis, for better financial and economic modeling.
This extends to back-office oversight, such as accounting procedures and procurement, and to talent and overhead management across the company. With your developers' help, cloud automation and API-based interfaces can add value by targeting productivity gaps, allowing operations management to reallocate resources accordingly.
4. Cost savings
The traditional on-site model for managing applications and infrastructure is inherently inefficient. Moving to the cloud dramatically reduces hardware upgrade cycles, labor costs, and outlay for application software. "You see savings with hardware, indirect costs with security and management," says Dani.
Economies of scale include hardware investment at significant discounts, access to third-party developer integrations, optimized use of platforms, and reduced facility and overhead costs. Instead of investing in equipment, software, and trained personnel, you only pay for what you use or consume. In addition to reduced hardware costs, cloud service providers offer indirect cost savings with outsourced security and management tasks.
Coordinate and collaborate: How to implement a cloud strategy
When you're ready to move your critical data and applications to the cloud, you'll want a coordinated execution strategy. Collaborative efforts between IT and business units, including internal and external developers, and your cloud provider, is a key to success. 
Implementing cloud-native operations depends on coordination at all levels of leadership. While your developers are likely to embrace the speed, security, productivity, and cost-savings benefits, make sure to build new consumption models into operations and financial forecasting systems.
The future — and the cloud — belongs to innovators. Don't let legacy thinking tether you to the ground.

Learn more about Elastic Cloud.