Rapid diagnosis and cure of system errors
Lean Business Services now has a single gateway which significantly accelerates root cause detection and remediation anywhere in its IT environment.
A greater focus on innovation
Lean engineers spend less time reacting to incidents and more time focusing on activities that support new healthcare applications and solutions.
Reducing the cost of storage hardware
With Elastic, Lean can search and access frozen tiers, and reduce its reliance on costly warm storage.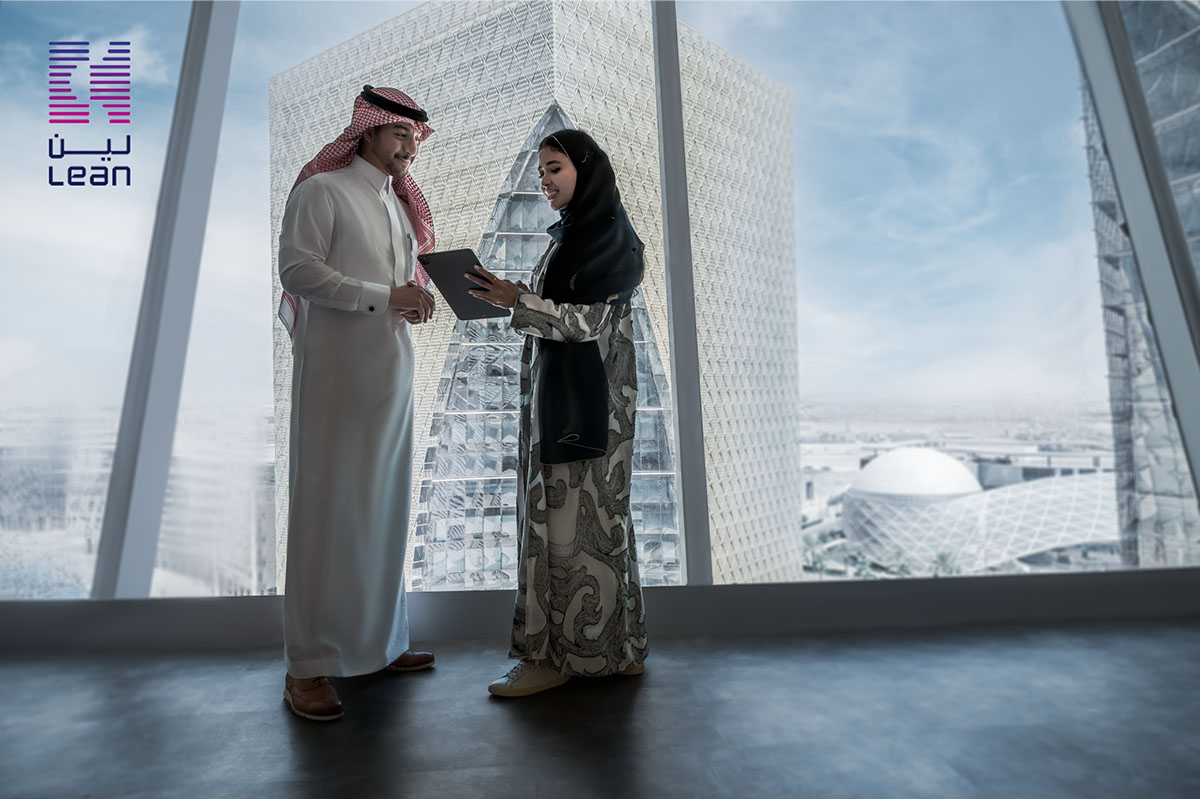 With the deployment of Elastic Observability, Lean Business Services has optimized and accelerated performance across the complex IT environment.
Transforming any country's healthcare infrastructure is a massive undertaking that requires advanced technologies and confident leadership to succeed. Saudi Arabia is no exception. Its reform process is known as the Healthcare Sector Transformation Program (HSTP), which forms part of Vision 2030, an economic and social blueprint that is opening the Kingdom up to the world while enriching the lives of the population.
Lean is a leading company that develops and empowers the health sector in Saudi Arabia, through numerous initiatives and digital products with the aim of improving healthcare and is part of the Healthcare Sector Transformation Program (HSTP) projects in Saudi Arabia. It relies on a complex IT architecture comprised of Kubernetes and dozens of microservices that run software and applications in the cloud.
Optimizing the performance of this environment and troubleshooting issues is fundamental. And until recently, it lacked full visibility of the logs generated by its systems and relied on the efforts of Lean's engineers to identify an issue, determine the root cause, and implement a fix.
"We wanted to be more proactive in our efforts to detect issues and ensure they were fixed before they impacted end users," says Haitham Alsulmy, IT Operations and Services Executive Director, Lean.
A prescription for healthcare success
Alsulmy and his team researched the market, shortlisting three observability platforms and running proof of concepts to measure their compatibility with many virtual machines, Kubernetes clusters, and legacy applications. "We brought in Elastic to give us full visibility into our complex cloud-native systems: to show us the full spectrum of the service and the full spectrum of the impact, so we can be proactive."
The solution also had to be well-suited to multiple front-end and mobile applications, message queuing and integration layers, and several programming languages.
Flexibility is everything. Elastic Observability provides multiple options for ingesting and orchestrating data including OpenTelemetry, Elastic Agent, or a sidecar implementation. Along with cost, ease of set up, and maintenance, Elastic was clearly the best solution.
– Haitham Alsulmy, IT Operations and Services Executive Director, Lean
With the help of Elastic partner Acuative, the initial deployment took just 10 days. Three months later, Elastic Observability now serves 80% of Lean's IT environment tracking, metrics, and transaction logs while ingesting 1.2 terabytes of data daily. "The expertise of the engineers at Acuative was key to the successful deployment of Elastic Observability. They know how Elastic works inside-out, and they could fine-tune details including data preparation for shipping and ingestion" says Alsulmy.
Acuative also viewed Elastic as the ideal observability solution for such a massive, nationwide initiative. "Where Elastic stands out is the ability to deliver unified visibility at scale in a single stack, so that Lean can react to events happening anywhere in their environment," says Mohammed Abdelalim, Regional Sales Manager, Acuative.
Lean had historically used different tools to access logs relating to applications, integrations, or network traffic. With Elastic, it now has a single gateway into its operations, which significantly accelerates root cause detection and remediation.
Elastic also improves visibility into application behavior. With Elastic APM, Lean can quickly detect which transactions are causing the errors, latency, and other issues. "Our engineers now spend less time on manual log investigations and primarily focus on proactively supporting our goal to transform healthcare in Saudi Arabia," says Alsulmy.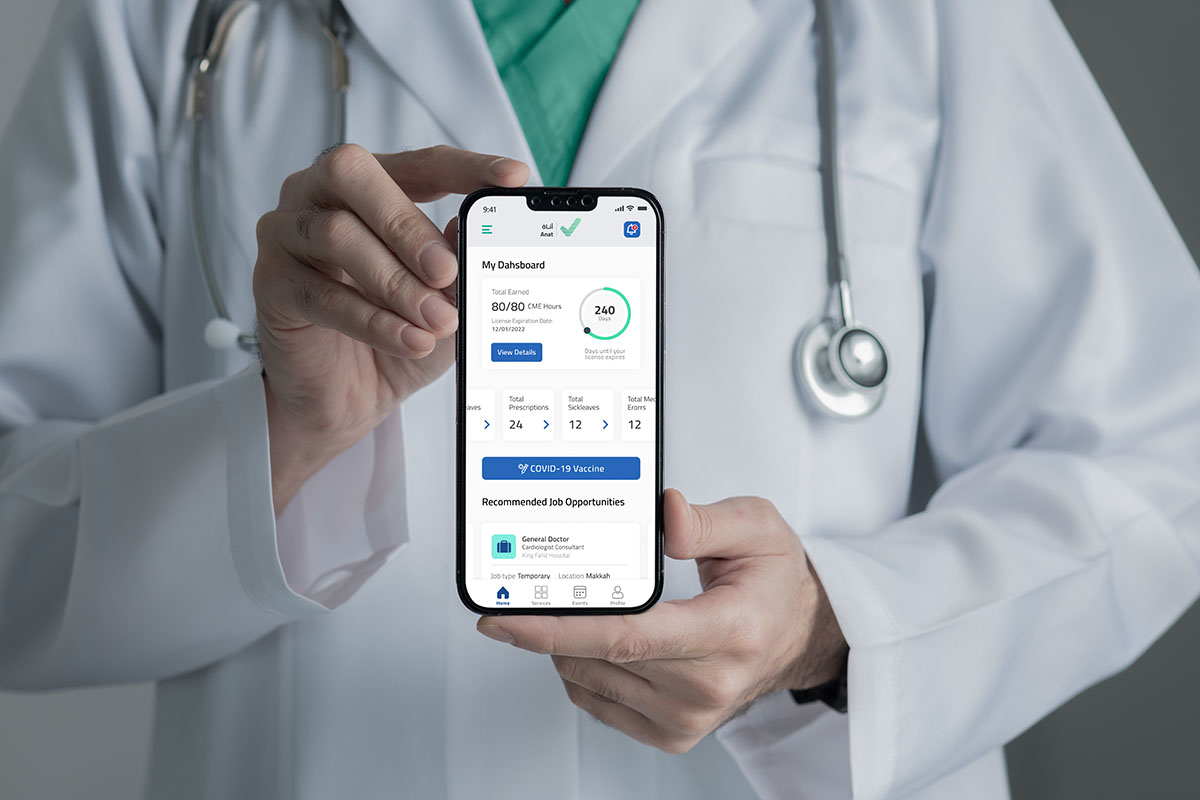 Better communications between business and technology team
The deployment of Elastic has also transformed the relationship between Lean's business and technical operations teams. "Instead of the business operation teams coming to their technical colleagues with a problem, we can anticipate issues and notify them when a fix is taking place. We are more like an operations team that is in control of the situation while keeping customers informed on how and when an issue will be resolved."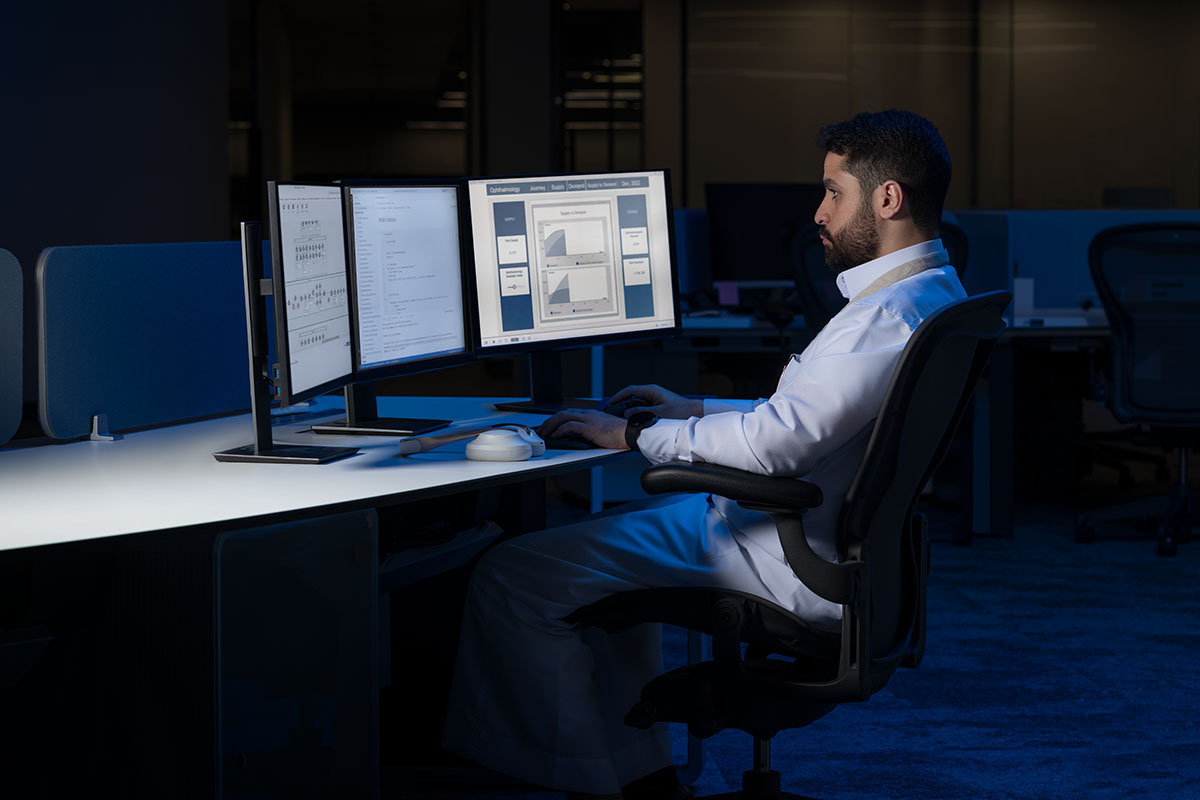 Elastic Observability, thanks to its frozen snapshots feature, also helps Lean to comply with data retention legislation while reducing the cost of storage. "By rationalizing our information lifecycle management (ILM) with Elastic's high-performance searchable snapshots, we can easily search and access frozen tiers and reduce expenditure on more costly warm storage," says Alsulmy.
In the future, Lean plans to increase the use of machine learning based correlation features in Elastic. The team is already working with Acuative to expand this functionality so that it can further understand the relationships between different metrics and events. It will also extend the use of Kibana dashboards configured to other parts of the business, including product and developer teams.
By widening the Kibana dashboard availability and democratizing the benefits of data, Elastic Observability plays a key role in our efforts to bring better healthcare services and outcomes to the people of Saudi Arabia.
– Haitham Alsulmy, IT Operations and Services Executive Director, Lean