October is here, and with it, Breast Cancer Awareness Month is heavy on my mind.
In October of 2016, my mom passed away at age 39 of metastatic breast cancer. I was only 20 at the time, and just eight months away from graduating college. My dad was suddenly a single parent of three kids. Being seven and 10 years older than my siblings, I felt it was my responsibility to help my dad raise them. So, I moved home from college after graduation and got a job in recruiting that gave me enough flexibility to help my dad. I took my siblings to school between morning stand-ups. I signed off earlier than a typical 9–5 to pick them up from school. I even took them to basketball practice, doctors appointments, and birthday parties, all while making my daily duties at work fit around my schedule.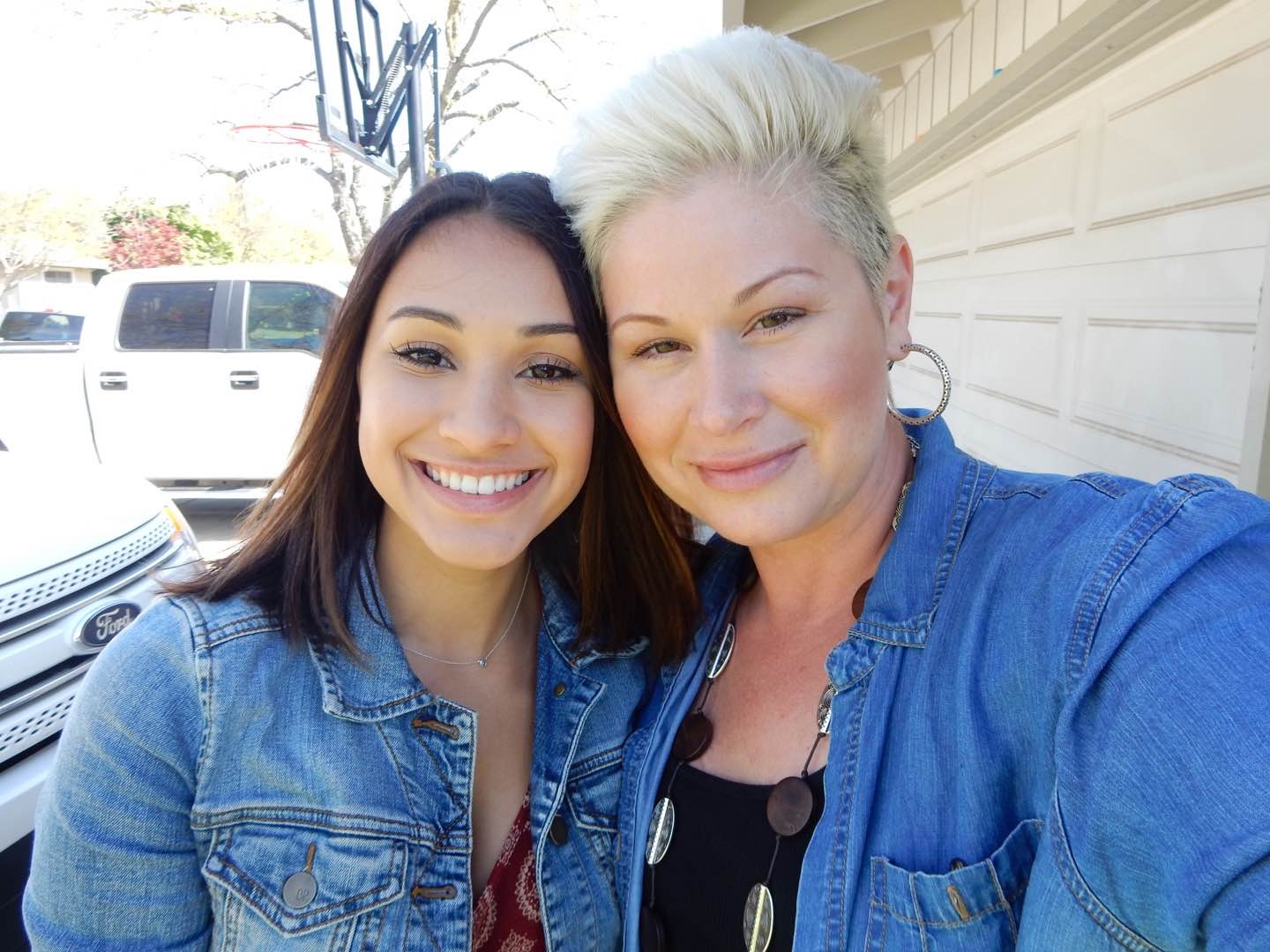 My mom and I - Easter 2016
In February of 2018, my fiancé and I found out we were expecting our first child in October. Her due date, ironically, was the same date that my family was told my mom wouldn't make it back in 2016. The month that had seemed so bitter (for what felt like decades) became a little bit sweeter with the arrival of our daughter.
Unfortunately, after returning from maternity leave, all the other coordinators at my job were laid off. This meant that my role moved to support, which required a more traditional 9–5 schedule. I was forced to take time off to support my father. Luckily, just as I was losing the autonomy I once had at my job, I was contacted out of the blue by a former colleague who asked if I'd be interested in hearing more about his new company, Elastic, and a possible role.
After our chat I researched the company's work/life balance, unsure if I should remove the security of my job that I so desperately needed after the birth of my daughter. Sure, I had lost some flexibility, but I knew the people, and I knew the company, and the pay was good. But after reading the Elastic Source Code, I knew it was an opportunity I couldn't pass up. At first glance, Our Source Code may seem like a pretty set of values a company has crafted to look good in the marketplace, but Elastic really lives by it. Our Source Code is truly what makes Elastic, Elastic. It's the foundation of what has allowed my life and my career to flow so seamlessly without sacrificing either one for the sake of the other. Personally "Space, Time" and "Home, Dinner" are the biggest reasons I chose Elastic — I knew those promises would give me the flexibility to be the parent, sibling, and daughter I wanted to be.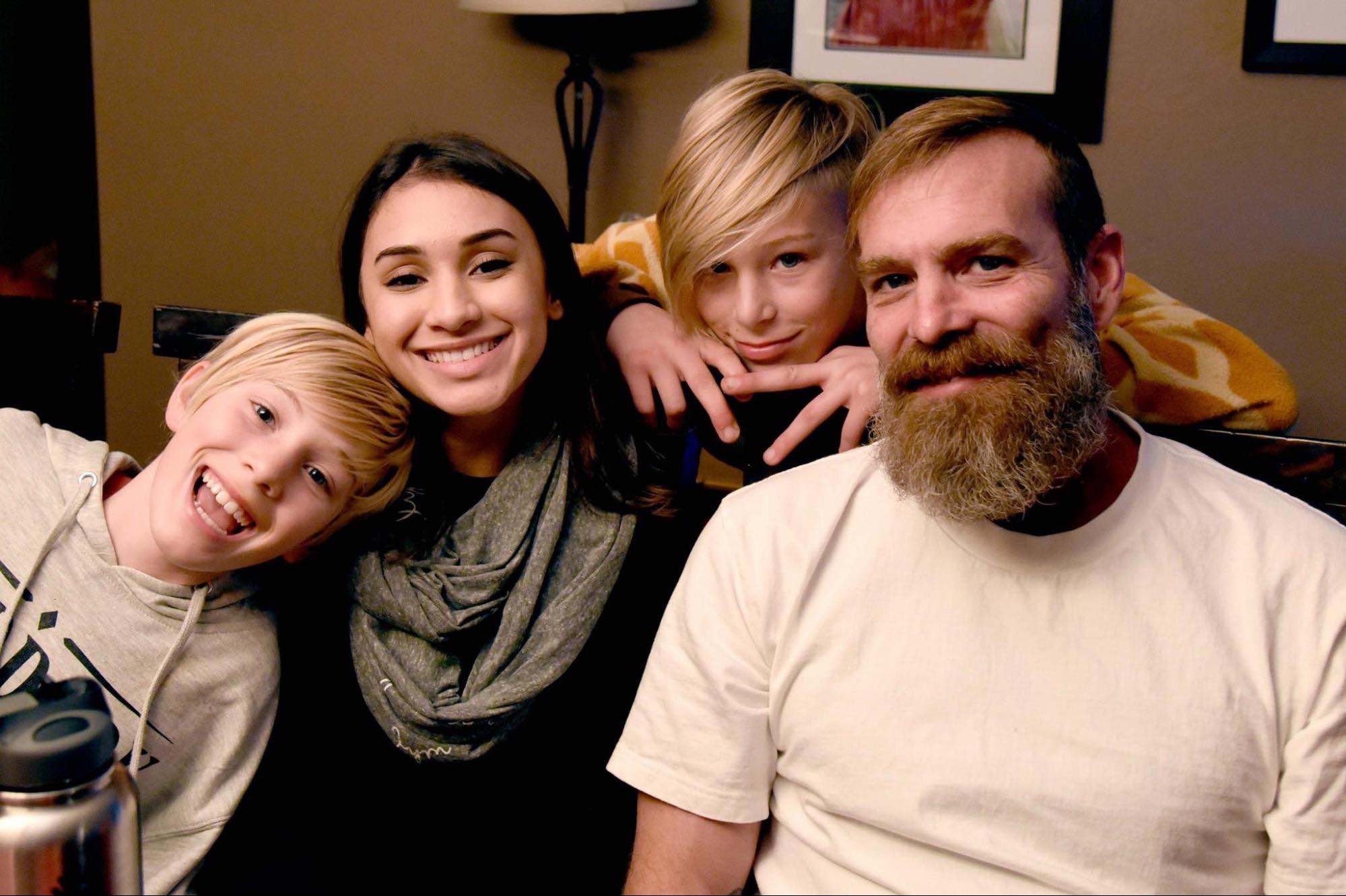 My sister (left - she shaved her head for my mom!), me, brother (middle) and dad in November 2016
I've been with Elastic for nearly six months now and it's been nothing short of outstanding. Not only am I able to continue helping my dad and my siblings, but I'm also able to actively participate in my daughter's life the way my mom was able to participate in mine. I was there to see her take her first steps on a random Tuesday morning because I was working from home. I'm able to leave her with my mother-in-law so I can run to the gym for an hour or take my brother to a doctors appointment because I'm allowed independence in my job. I'm even able to make my family pancakes for breakfast every Friday in between my daily tasks. Our Source Code makes it possible.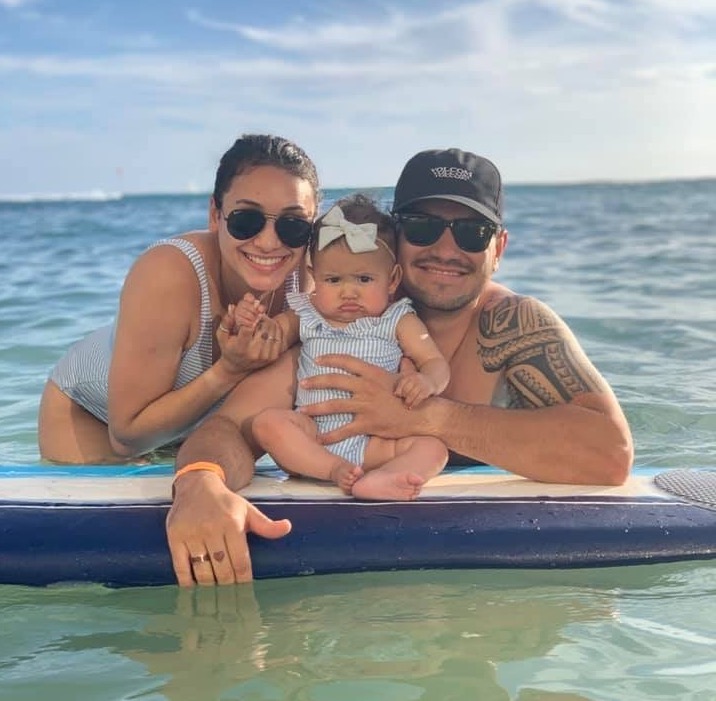 Me, my fiance and our daughter in Hawaii May 2019
Still, even with all this freedom, October is here and I'm thinking about my mother and how to emulate her strength. My mother and aunt used to own a sandwich restaurant — my aunt loving the restaurant industry, and my mom the queen of creating community. Their shop was overwhelmingly popular and a hub for our community. When people found out that my mother was diagnosed with cancer, they showed up in packs asking how they could help. So, my mom and aunt created One for the Cure to help raise money for the Albie Aware foundation and hosted fundraising drives at their sandwich restaurant.
Albie Aware is a local, Sacramento charity that provides financial assistance and emotional support to breast cancer patients and educates the community on the importance of self examination and early screenings. Without Albie Aware, my family would not have been able to afford the care my mom received. Along with all the flexibility Elastic affords, they also support my drive to volunteer and raise money for Albie Aware. So, I'd like to take this opportunity to urge you, if you're looking for a way to contribute to the fight against breast cancer and support families like mine, to donate to Albie Aware during this month of awareness. Albie Aware is accepting donations throughout October and beyond. Read their mission statement and make your contribution.
Are you interested in joining a company with a source code to live by? We're hiring. Check out our open roles today!