Elastic believes in giving back, both by supporting the communities in which we live and work, and recognizing that participating in these activities can inspire and enrich our lives in unexpected ways. That's why we offer our Elasticians volunteer time off (VTO) to foster a culture of caring.
The Helper Node blog series shines a light on the inspiring ways our Elasticians use their volunteer hours to help their community and the world at large. In this edition of the Helper Node series we meet Nick Wilkinson, who volunteers with Habitat for Humanity to help build better lives for those in need.
Can you tell us a little bit about yourself and what do you do at Elastic?
My name is Nick Wilkinson and I joined Elastic as a sales development representative (SDR) at the beginning of 2018. I'm based out of the Sydney office in Australia.
How did you use your VTO?
Following the example set by Jay McDonald and a couple of the teams in the US, I partnered with Habitat for Humanity Australia to lead a team on a build week in Yogyakarta, Indonesia. This was my first experience working with Habitat and after such a successful experience, I am already planning our next trip, which will likely take place early February, next year.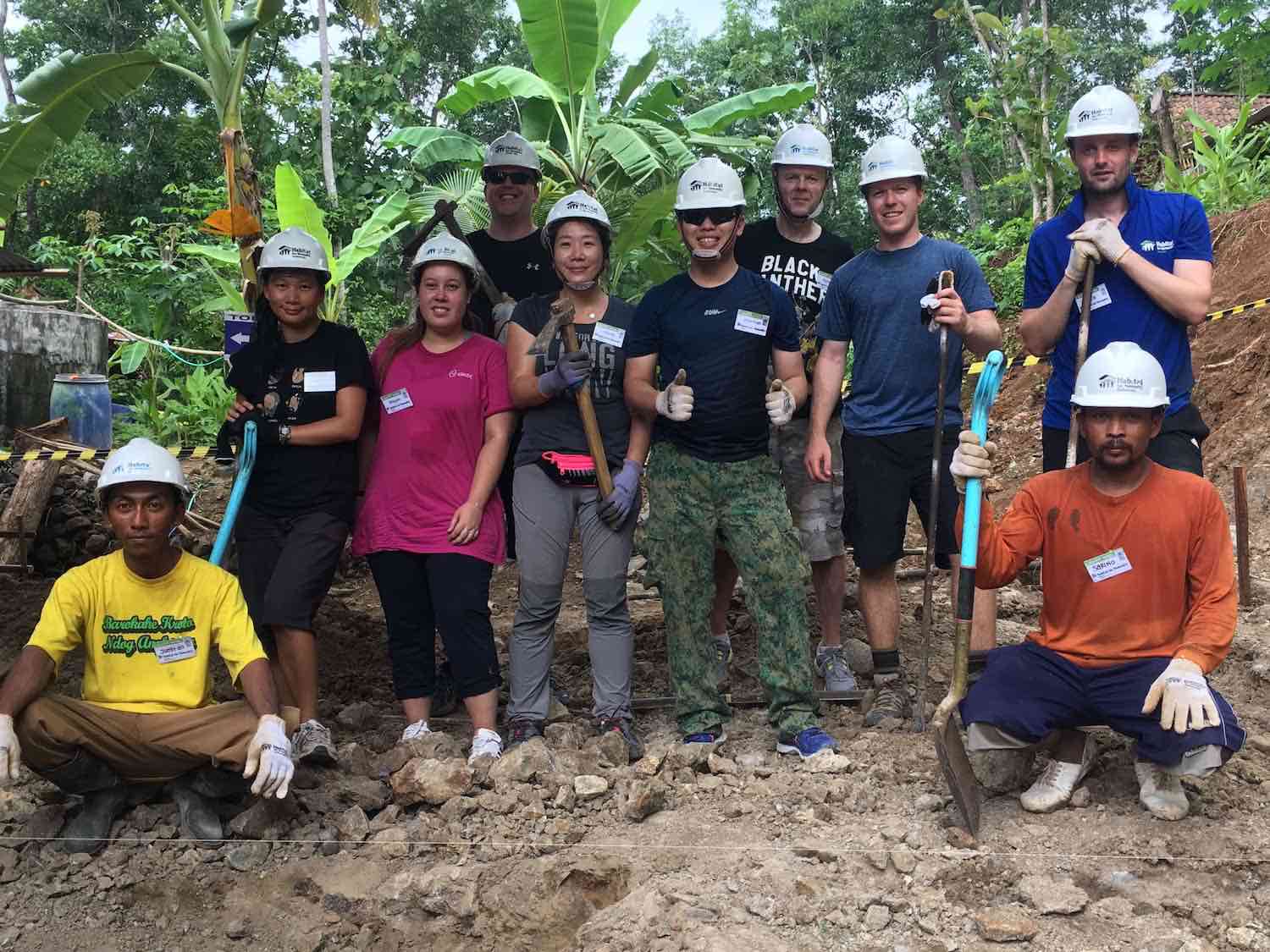 Nick (second row, far right) and his fellow Elasticians and crew on site
Tell me why you became involved with this organization?
Aside from the opportunity to be a part of a real, tangible difference for those less fortunate, the big appeal was the kind of work Habitat does. As someone who's worked in an office for the last six or seven years, I rarely get the chance to get out and do manual labour. This was a great opportunity to do something a little different.
What did the average day look like when you were volunteering?
We spent a week working alongside local workers to build a house in a remote village in Java. Activities included digging foundations, mixing and pouring concrete, cutting and bending rebar, laying bricks, and shifting other materials.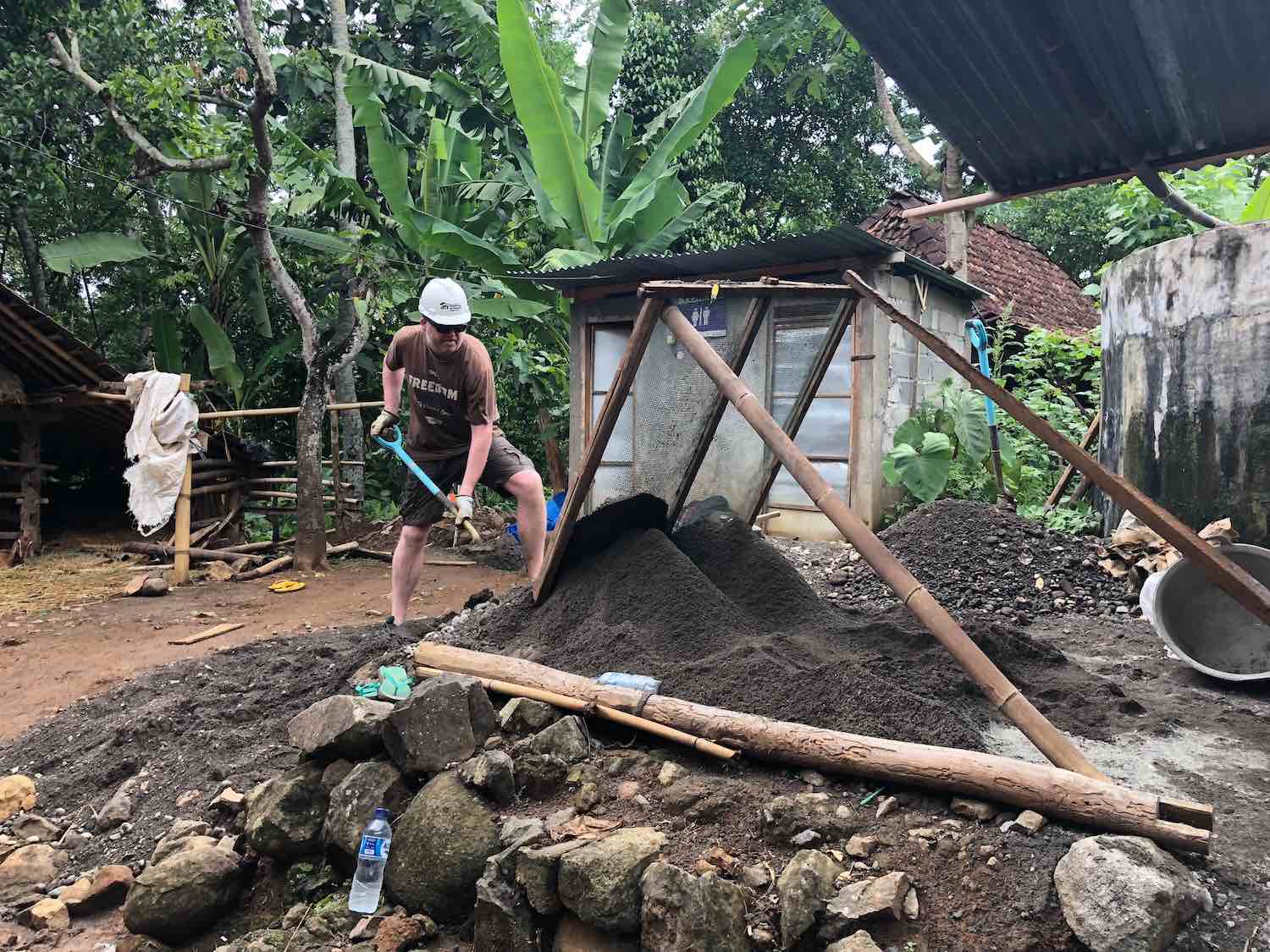 Digging into the work
What's your one take away from this experience?
It was incredibly humbling to see up-close, the daily lives of the villagers in Java and how they banded together as a community to help each other. One memory that will stick with me was watching as a 65-year-old neighbour pour hours of his time into clearing some of the stone which allowed us to lay the foundations of the house, as well as the elderly ladies who carried bricks up the hill to the site to be laid. No matter what their own personal living situation was, everyone worked together to achieve a common goal.
What other impacts do you think you were able to make working with Habitat?
As a part of the exercise, we were set a fundraising goal of $AU23k by Habitat to fund ongoing projects. The biggest difference we were able to make was through those donations, as they ensure that future projects have sufficient manpower and resources.
What was the biggest challenge or roadblock to being involved in this project?
Aside from the obvious work and financial constraints, there were no real roadblocks or challenges to taking part in the week. By introducing the VTO policy, Elastic's leadership team has created an environment that is very supportive of us taking time off work for volunteering efforts. The Elastic Cares Team supported us throughout the planning of the trip and with managing the fundraising side of things. Our managers were also very supportive when we requested taking the time off as we approached the end of the quarter, not to mention our colleagues who did such a great job in covering for us during our absence. Engaging with an organisation like Habitat for Humanity also made the process far easier than it could have been. They have a dedicated person who worked closely with me in planning the whole trip and shouldered a great deal of the responsibility. Being able to partner with the local Habitat office in Indonesia also helped as we had locals on the ground who aided us throughout the week.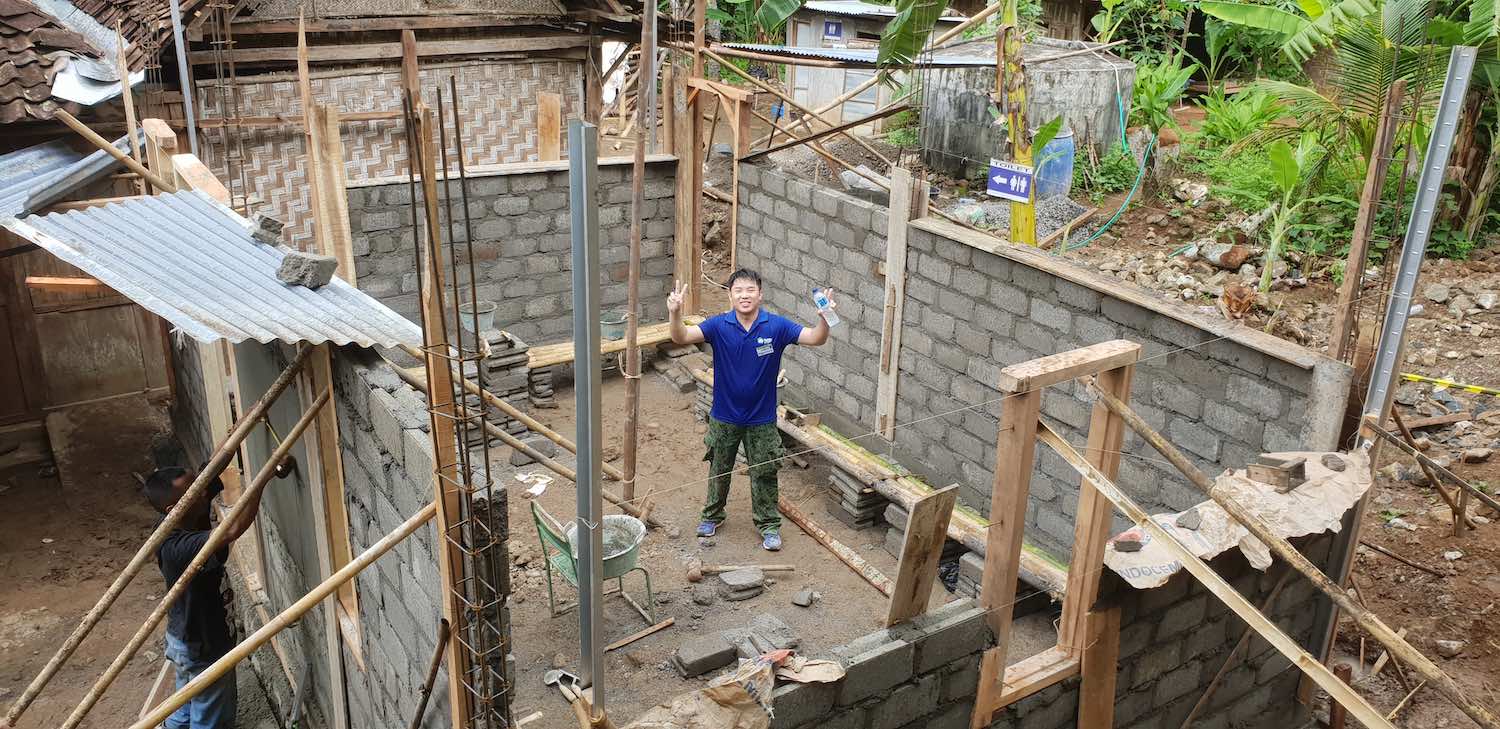 A new home, nearly finished
Any last thoughts?
Put simply, if someone is interested in volunteer work of this nature, I would suggest making time for it. It's an incredibly fulfilling and humbling experience which you'll remember for years to come. Engaging with an organisation such as Habitat, who shoulders most of the logistical responsibilities, is a great place to start.
Want to learn more about Life at Elastic? Read more on our blog!