Product release
What's new in Elastic Enterprise Search 7.9: Free Workplace Search features and access from Kibana
Exciting new enhancements in the 7.9 release of Elastic Enterprise Search make it easier than ever for you to offer powerful, modern search experiences for your app users, workplace teammates, and website visitors. Elastic Workplace Search features added to our free distribution tier provide you with a powerful starting point for empowering your teams with relevant information, even in the face of tightening budgets.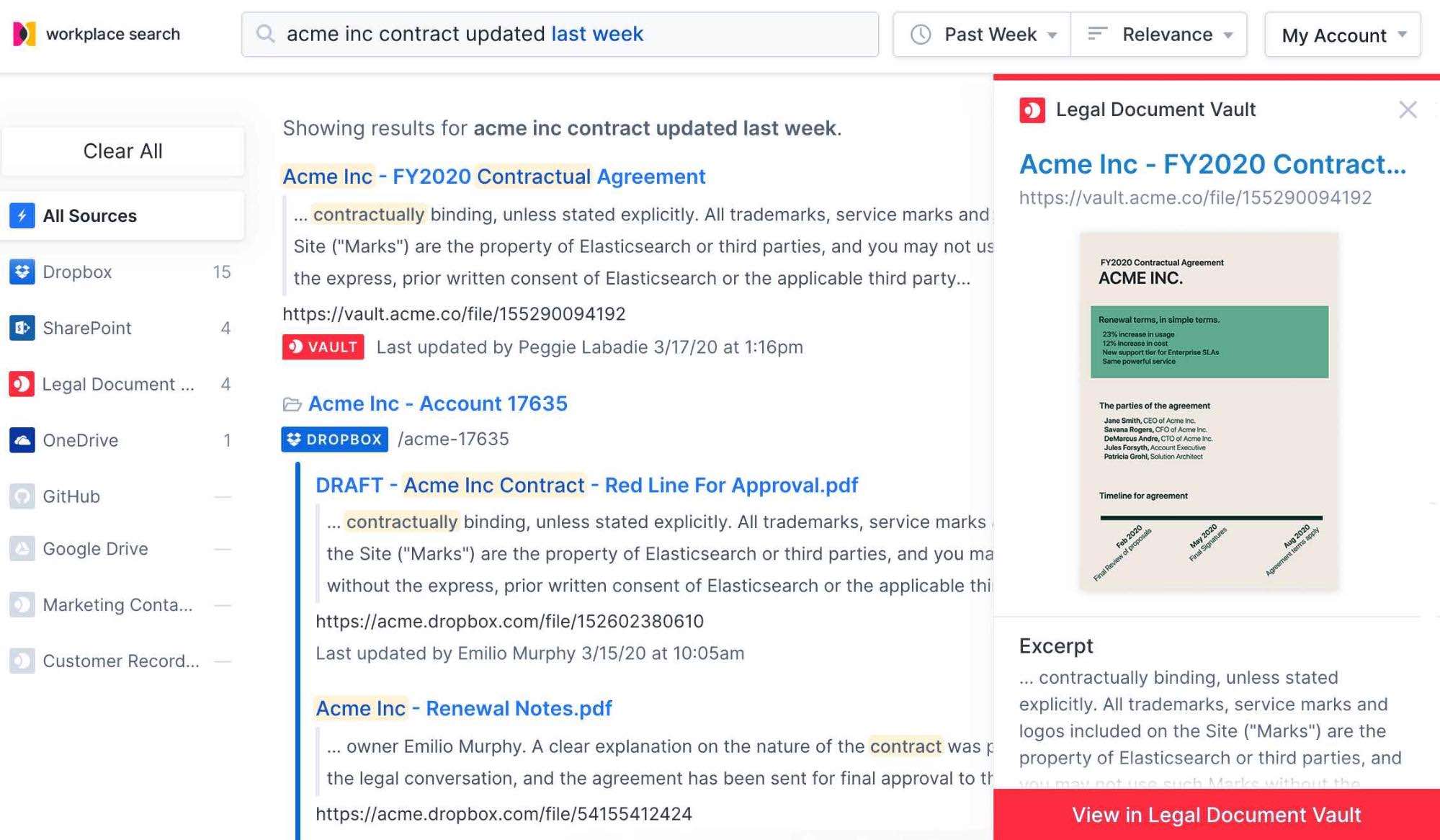 Our 7.9 release continues to build on our recent efforts during a hectic 2020 to make Elastic Enterprise Search available wherever you are, whether that's via Elastic Cloud on Microsoft Azure, Google Cloud, or AWS in dozens of regions around the world, or with the self-managed download. Other new developments include Gmail content source integrations in Workplace Search, the introduction of Elastic Enterprise Search into Kibana, improvements in index management and logging, and intuitive UI updates. Let's dive into a few of the details.
Features of Workplace Search added to our free distribution tier
The addition of Workplace Search features to our free distribution tier means that you can download and use the entire Elastic Enterprise Search solution to easily get started and boost productivity with modern search experiences. Whether it's App Search for your apps and websites or Workplace Search for your internal teams, with the features included in the free distribution tier you can download and evaluate our full product suite. Workplace Search includes connectors to a host of popular collaboration, storage, and productivity tools, along with access to the Custom Source API for creating your own connectors. You also get group and user management tools, easily tunable content source prioritization by team, and much more. Then, as you need additional customization, integrations, granular access control, and single-sign-on (SSO) support, you'll find it all in our Platinum subscription.
Introducing Elastic Enterprise Search in Kibana
In 7.9, Kibana rolls out the welcome mat to Elastic Enterprise Search, offering easy navigation to your search deployments right alongside all your other favorite analysis and visualization tools. As the window into the Elastic Stack, Kibana allows users to do everything from rich data visualization using Elasticsearch indices to administering and managing the whole of the Elastic Stack. With this release, Kibana admins can customize spaces to show or hide Enterprise Search in the main navigation menu, and give users the capability to quickly access deployments and in-app dashboards.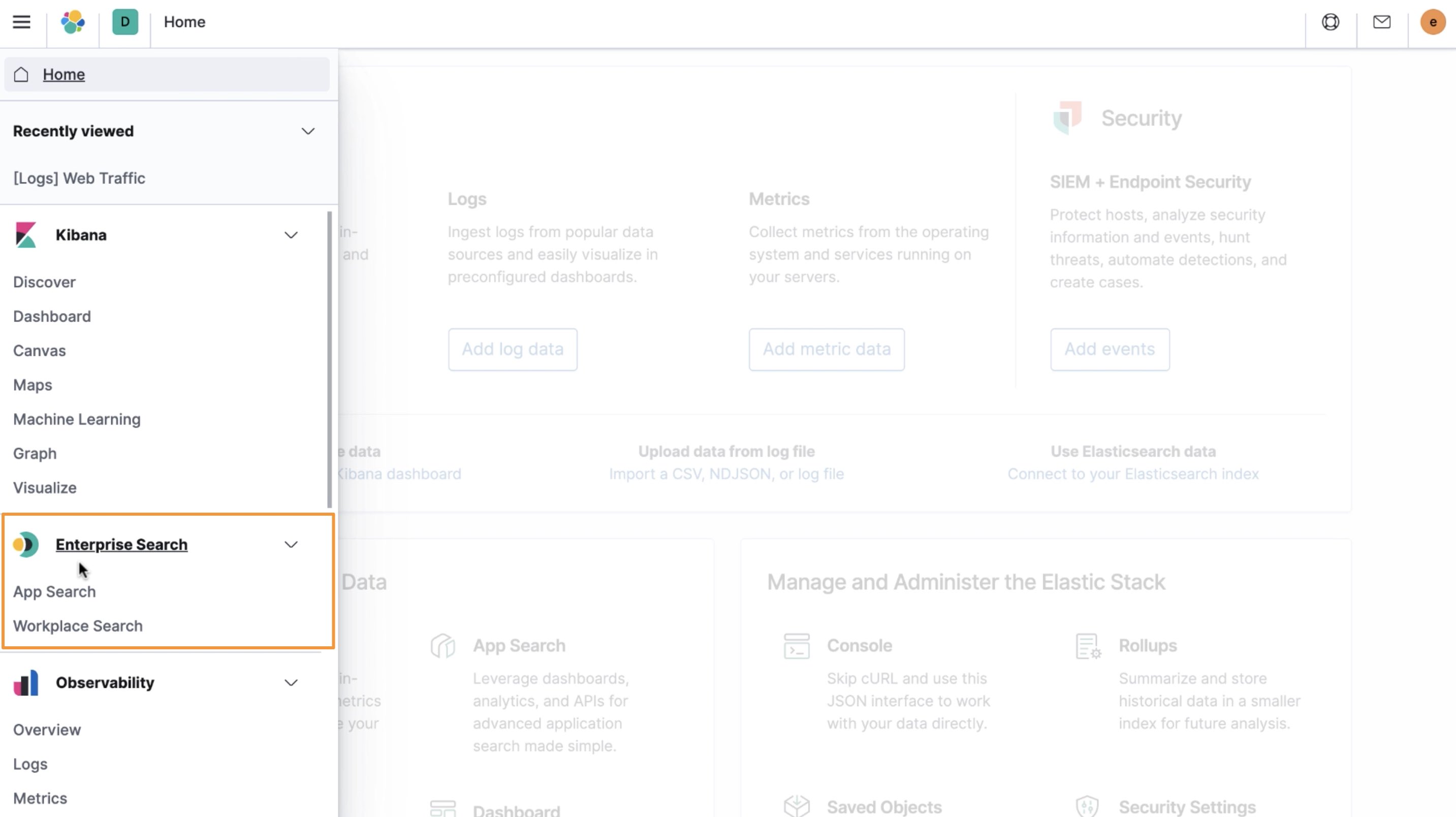 Announcing the federated Gmail connector for Workplace Search
Gmail joins Google Drive, Microsoft 365, Salesforce, Confluence, and a number of other prebuilt content source integrations for Workplace Search. Google is obviously no slouch at search, of course, but Workplace Search offers a single search bar for not just the G Suite, but across a slew of sources, regardless of the origin, manufacturer, or ecosystem. Users can conduct search without needing to remember where that data lives, and they'll see their own private Gmail content right alongside all those other sources, with pretuned search relevance baked right in.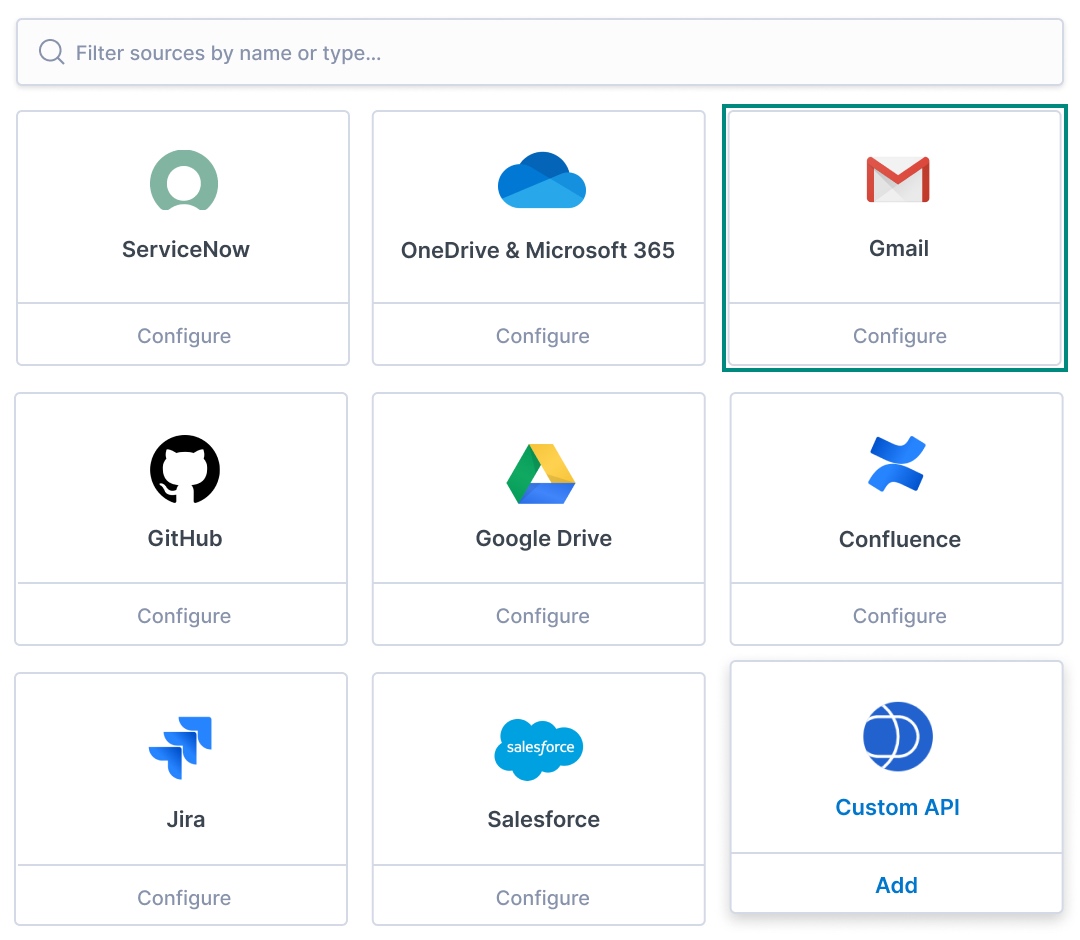 Gleaning new insights from your knowledge landscape
Workplace Search tracks and logs document and record activity as it unfolds on third-party systems synchronized to the search experience, providing a centralized location for keeping track of organizational information shifts and hot spots. Over time, this provides businesses with critical insight into user behavior in third-party systems as well as auditing capabilities for information security purposes that often are not otherwise available. Combining this functionality with the Elastic Security solution and our machine learning capabilities introduces a new and unique value for system administrators and IT teams.
Gaining more control over scale
Because Elastic Enterprise Search is built atop the Elastic Stack, powerful features can be pulled into App Search and Workplace Search based on user needs. In 7.9, App Search and Workplace Search inherit the index lifecycle management (ILM) policies feature from the Elastic Stack to automatically manage logs and analytics.
The logs and analytics for Elastic Enterprise Search are now cycled automatically with ILM. Users can also change how long logs and analytics are retained with existing Elastic Stack tools, like the Kibana ILM policy management tool. 
What else?
There are a few other Workplace Search updates in 7.9. You can use OpenSearch to quickly add a shortcut to your browser's search bar to jump right to Workplace Search. There's no need for tab switching just to conduct a quick search.
Workplace Search also sports new document thumbnail previews, giving you snappy visual cues with robust document excerpts and metadata, for quickly finding just what you need.
And rounding out the update are more personalized search results based on user behavior. The Search API inside Workplace Search now supports auto-filter detection as well as query-time boosting. This means authenticated user context on a page can be provided in the Search API to deliver a more customized search experience.
Try it today!
There's a lot to like in 7.9, and we hope you're as excited to try it as we are to introduce it. Existing Elastic Cloud customers can access Enterprise Search directly from the
Elastic Cloud console
. New to the Elastic Cloud? Start a
free 14-day trial of Elastic Enterprise Search
. Or
download
the self-managed versions of App Search or Workplace Search for free.