Elastic Site Search is a hosted, ad-free alternative to CSE that provides website owners complete control over their search results through an intuitive dashboard. With Elastic Site Search, you can deliver elegant, customizable search with always-relevant results.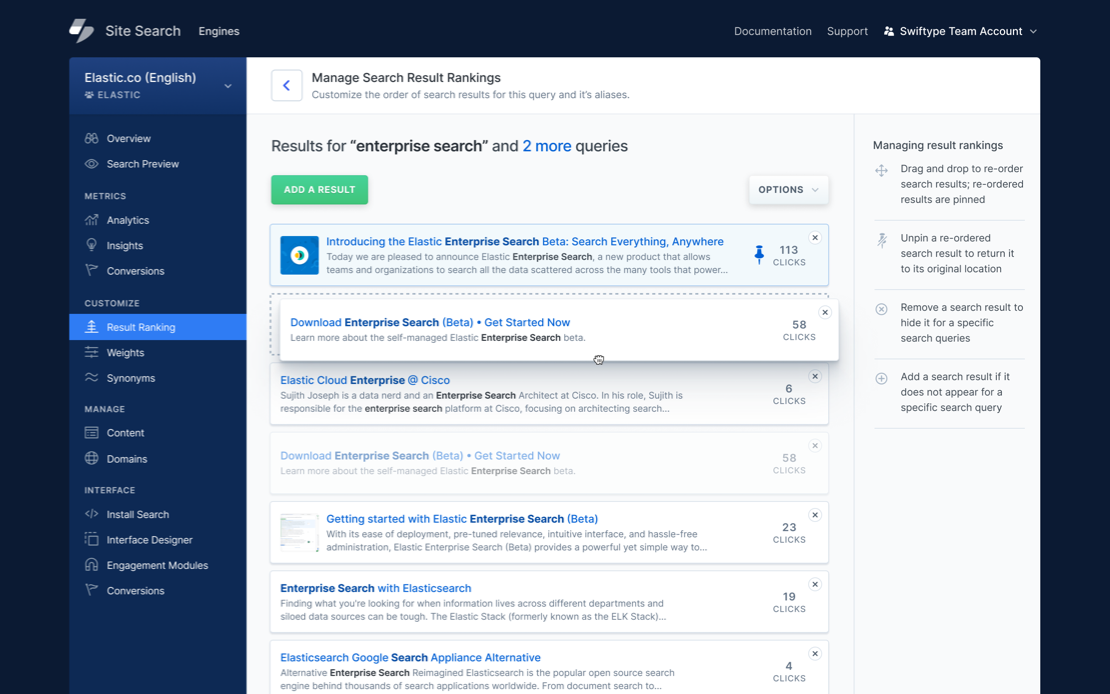 With CSE you can't be sure about what's going to show up in your search results (such as ads, maybe even from your competitors). With Elastic Site Search, you can easily craft the exact search experience you want, rather than relying on a Google algorithm and hoping for the best.
Replace CSE with Elastic's seamless content ingestion, rich relevancy algorithm, and intuitive admin dashboard. Get started with your 14-day free trial.