See what transpired at this event. And if you like what you see, there's more where that came from. Attend an upcoming event near you.
REA Group's realestate.com.au has been slowly migrating its search function to Elasticsearch. Its millions of listings, plus millions of sales histories and thousands of realtors and agencies, mean thousands of updates at once and more than 100 queries per second.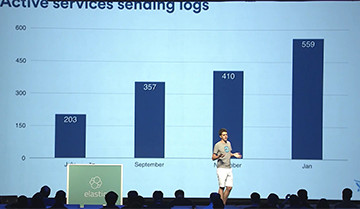 Atlassian is using Elasticsearch to power its internal logging platform, depended on by dozens of internal product teams. Find out how a small team is delivering big wins by choosing to build on top of Elasticsearch and AWS, and where they're taking Elasticsearch next.