Community is at the heart of everything we do at Elastic, and we wouldn't be able to have such a vibrant and active community without our user group organizers. Each month we highlight some of our globally distributed user group organizers to get to know them better, learn about their Elastic stories, and understand their motivation for being involved in the Elastic community. We'll also highlight any tips they can share for hosting successful meetups. This month, we are delighted to showcase a few of our organizers from America (AMER).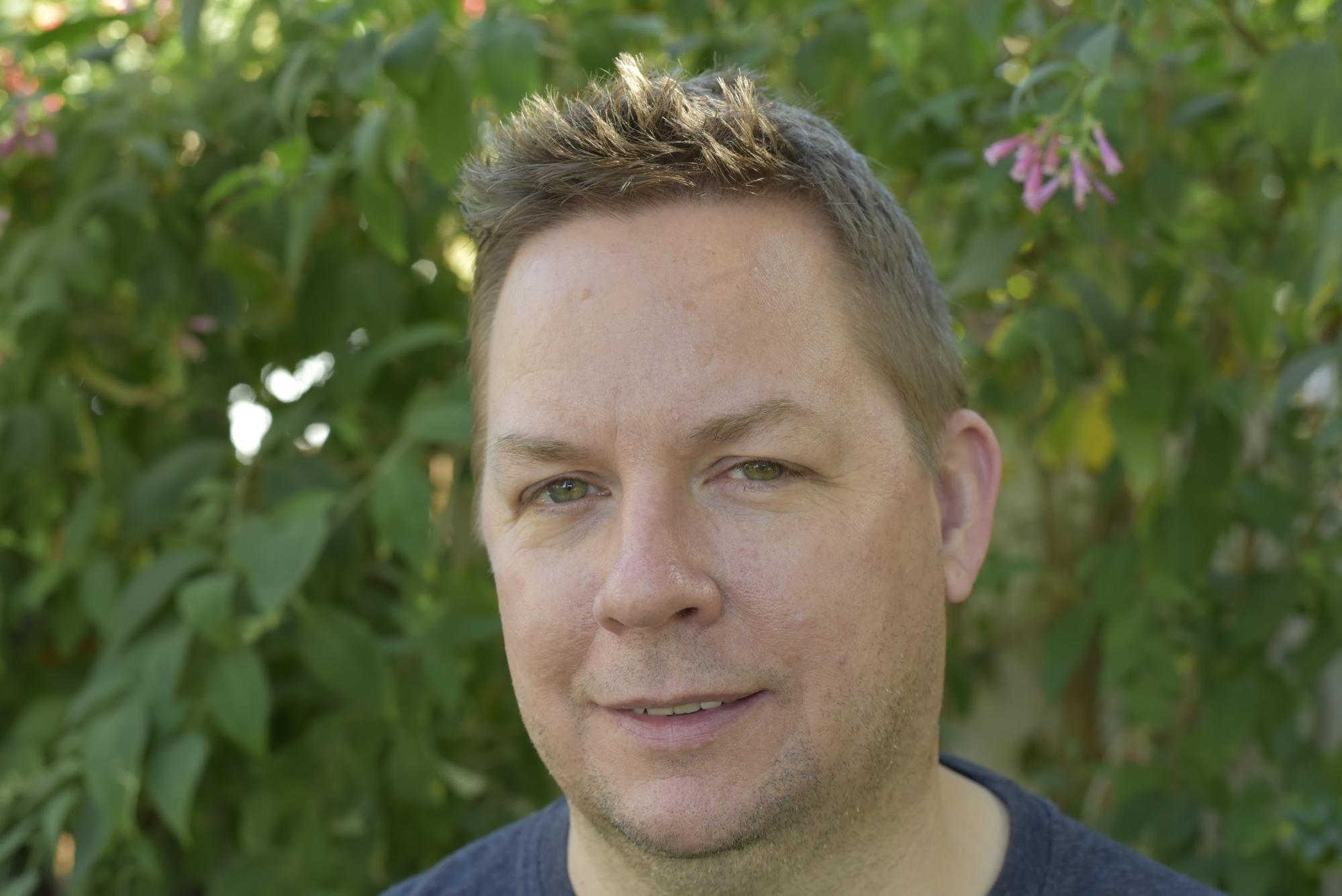 Approaching 30 years total working in technology, Rich has worked the last 15 years in early-stage startups building data-driven DevOps teams and scaling infrastructure. He is currently the VP of TechOps at Edlio, an EdTech SaaS company in Los Angeles, providing solutions for 15 thousand schools. Previously, Rich worked at Nativo, Sony, MySpace/Fox, Nestle, and EMC with Splunk.
He started working with log aggregation systems in 2008 using Splunk, but Logstash was his entry point into the Elastic Stack in 2012. Rich told us that he needed an open source alternative to Splunk, and Logstash became his tool of choice. Logstash was soon expanded to include Kibana and Elasticsearch. His first production implementation was in 2014 while at Nativo where the Elastic Stack grew into a mission-critical system serving four engineering teams, used to ingest 30 custom application logs across four AWS regions.
Rich told us that seeing Kibana 4 at an Elastic event in Santa Monica was what inspired him to join the Elastic Los Angeles meetup. Once Rich discovered that the meetup was looking for an organizer, he signed up immediately! Since becoming an organizer Rich has enjoyed building Los Angeles into a strong Elastic community. He loves meeting members, speakers, and companies across LA. According to him, the best part of being an organizer is that he gets to share the latest and greatest about the Elastic Stack. It's wonderful to see that he has been an Elastic organizer for Elastic Los Angeles since 2015.
Rich shared Nativo's Elastic Stack journey at ElasticON 2018 and SCALE 16x conferences. At the moment, Rich is working on transforming Edlio Engineering into a data-driven group based on the Elastic Stack.
When asked whether he has any tips for people wanting to become user group organizers, Rich encourages people not to be afraid to challenge themselves. He also tells up-and-coming organizers to be persistent, and never to be afraid to ask speakers to participate. Most importantly, he tells new organizers that it's important to create a consistent schedule for the meetup — it will make it easier to find speakers and participants.
Rich also has advice for speaking at a meetup. Generally, people know more about the Elastic Stack than they give themselves credit for, but the audience is always interested in learning more. Rich advisers speakers to "share their experience with the stack, the implementation overview, and the problems you have solved."
Rich likes to be adventurous in his free time by trying new activities and visiting new places. Last December, Rich and his wife completed the four-day Inca Trail trek to Machu Picchu in Peru. In the last six months, he has also been brushing up on his cooking skills — Rich is still trying to perfect the breakfast burrito!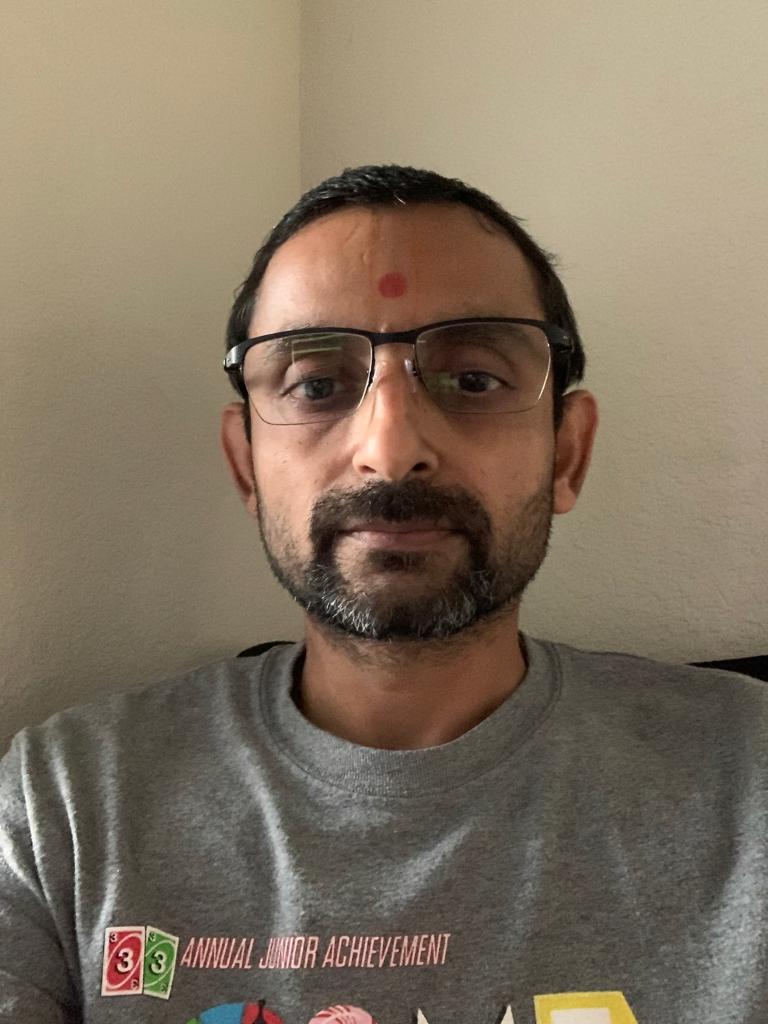 Sachin's journey with Elastic began in early 2019 when he was searching for new technology that could crunch numbers and provide great data analysis. The company he worked for had millions of records in various formats, and it had become hard to analyze all that data. Elasticsearch to the rescue.
Sachin told us that the novelty of Elasticsearch motivated him to become an organizer. Once he dove in, he couldn't get enough. He realized that the best way for him to learn more about Elasticsearch as a technology was to connect with like-minded people, leading him to become a user group organizer. The recent move to virtual events, Sachin says, has given the group greater variety. It's now easier for people to speak at a meetup and present virtually rather than doing it face-to-face.
Sachin is currently working on seismic data analysis, collaborating with several different teams (such as network, infrastructure, and datacenter) to analyze their data. In his free time, Sachin likes photography, traveling, and long walks.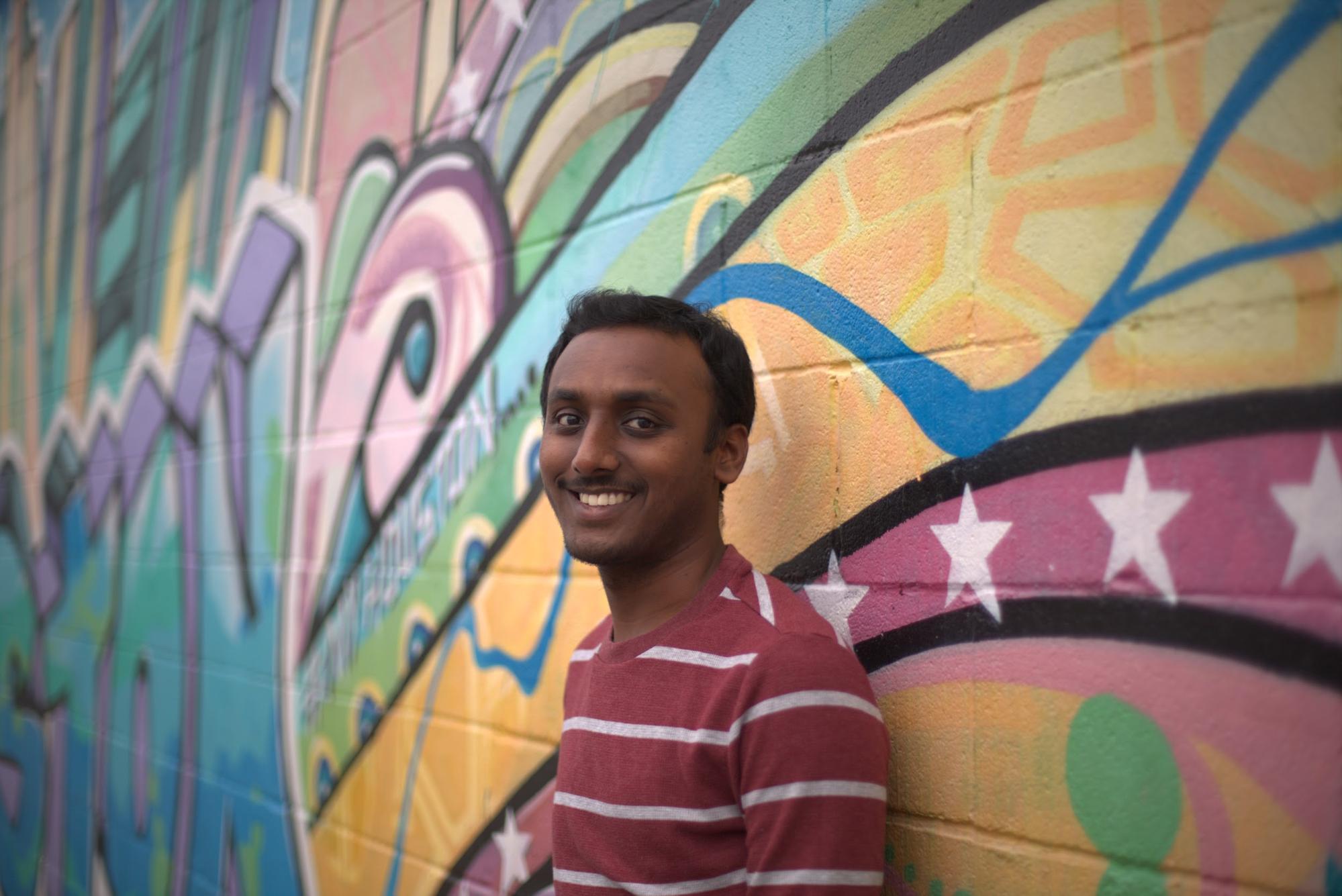 Vishal Pallerla is a software developer and a data science and information enthusiast. His passion for the tech community, event management, and love for sharing awesome technologies inspired him to co-organize the Elastic Houston and GDG Houston meetups and get involved with various other tech communities.
Vishal's story with Elastic started at a summer internship during his master studies. While there, he worked with Elasticsearch and Kibana. He loved how Kibana makes visualizing data stored in Elasticsearch simple and the way it handled complex search.
Vishal was motivated to become an organizer to further expand his Elastic skills. He began searching for Elastic resources in Houston shortly after graduating with an MS in Computer Science from the University of Houston. He landed upon the Elastic Houston meetup, but saw that it was inactive. Not one to turn away from a challenge, he reached out to the Elastic Community team to see if he could take over. Coincidentally, Sachin Patel had also reached out, so the two worked together to get the Elastic Houston group active again.
Interested in speaking at an Elastic meetup? Vishal told us that the best way to get involved as a speaker is to attend a local Elastic group and once familiar with the group's interests, reach out to the organizer with your proposal to speak at a future event. Organizers are always looking for speakers with awesome content and first-time speakers are greatly encouraged and supported.
Vishal loves to work with technology, even in his spare time. He told us that after the recent meetup session with Elastic Houston on "Getting started with Elastic on GCP," he has been looking for more ways to learn about using Elastic on GCP. He also spends countless hours organizing and spends similar amounts of time cooking and trying to get the best out of his recipes.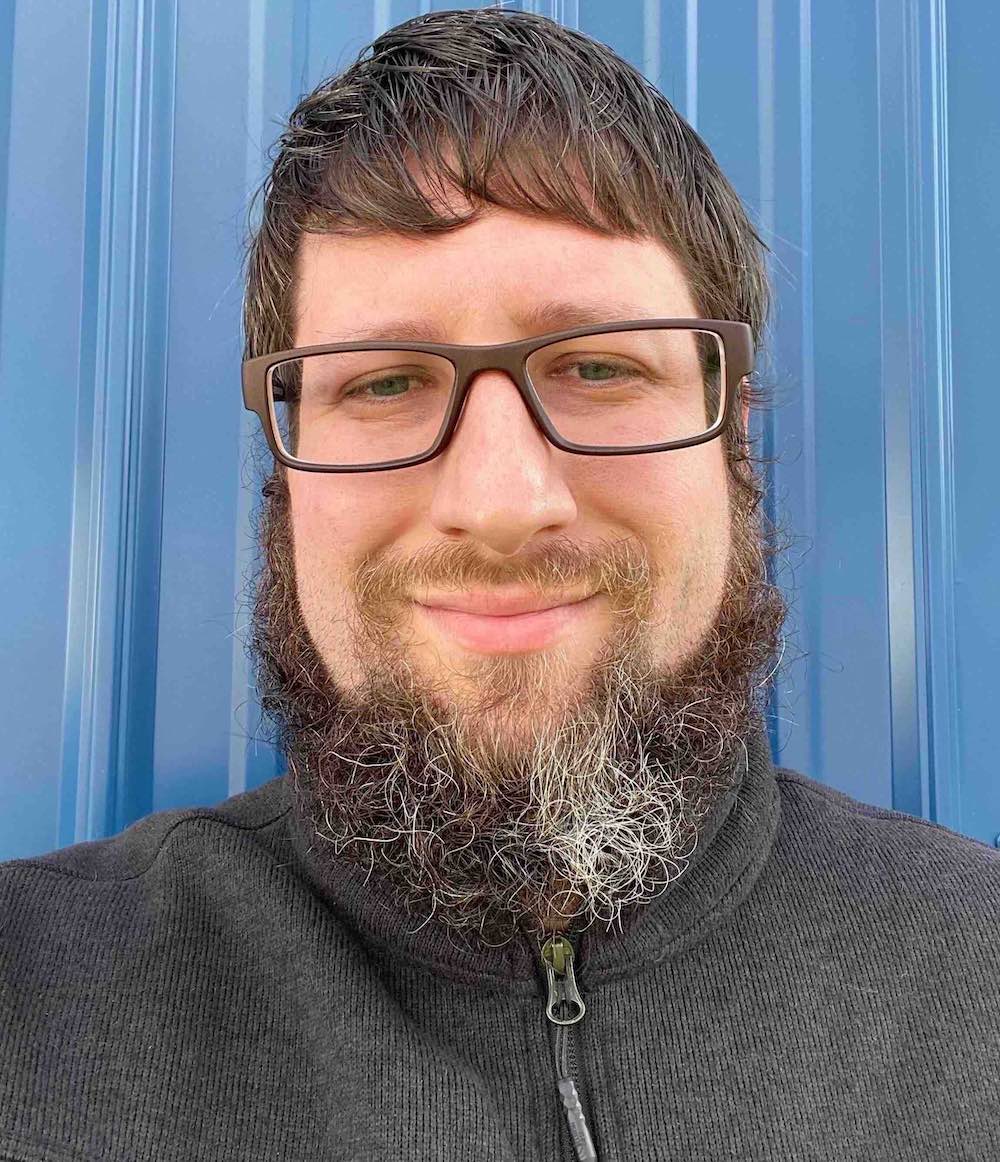 Mike is the lead for the Cloud Networking team at Elastic. Asked what that entails, Mike said: "I flirt with the line between Software and Site Reliability Engineer. I love optimizing things like workflows, processes, and technology."
Prior to joining Elastic, Mike was a long-time user of Elasticsearch in many capacities. It all started with web search and log aggregation. Court Ewing, senior team lead of engineering, knew Mike and encouraged him to apply for an open role on Elastic's cloud team about three years ago. Mike told us that he was motivated to become an organizer because of a desire to help others. He felt being a user group organizer was a great way to meet others outside of his day-to-day work and collaborate and discuss problems and solutions. It was also a great opportunity to learn.
The best advice Mike can give to anyone interested in organizing or speaking at meetups is to jump right in.
"Pick something you're passionate about: whether it's forming communities as an organizer or presenting on a technology that interests you. Just run with it. And general advice: it's far better to know where to point people for answers than thinking you need to know all of them yourself. Speaking is far easier when you realize that saying 'I don't know' is OK!"
Mike enjoys building things in his free time. While at work it's digital, in his free time it's usually physical. Mike finds that woodworking and metalworking have been great hobbies to keep him away from too much screen time. He also enjoys the tangible results. "There's something magical," said Mike, "about being able to see and touch the results of your work that one can't get from writing code."
If you are interested in becoming a user group organizer for an Elastic user group in your town, please reach out to meetups@elastic.co and we'll be happy to assist you on your journey. For upcoming virtual meetups, check out our Elastic Community website.