As a double nerd who likes data viz and tennis, it wasn't long before I wondered what I would discover if I loaded tennis data into our popular open source products Elasticsearch, Logstash and Kibana. The Federer & Djokovic rivalry is one of the biggest in tennis, with a record breaking 42 matches and counting. As of September 2015, they are dead even at 21-21. Roger Federer won the first match in Monte Carlo in 2006 and he pretty much kept the upper hand until 2010. Djokovic kept improving and in 2011 he had his first blockbuster year, winning 3 out of 4 grand slams. Things were getting tighter and tighter between the two players. Djokovic won the last encounter in the final of the US Open 2015 in New York. Federer won 49.7% of all points played and lost. In tennis, a few points can mean the difference between winning the trophy or taking second place.
It doesn't matter if we visualize serious data for work or play.  Here are some quick tips for your dashboards:
Know your data as much as possible; it makes it much easier to build stories into dashboards.
Don't throw the kitchen sink at the user in the upper half of the first screen (see image below).
Be sure your dashboard has good story flow and group modules in a logical order.
Build different dashboards for big topics from the same data. Kibana makes that really easy!
Share and test your dashboards with friends or co-workers - ask them to read the screen back to you and fine tune your dashboards based on user feedback.
Switch to a dark theme if you are presenting on a big screen (or if it is easier on your eyes). Also super easy in Kibana- just select the settings icon in the upper right hand corner.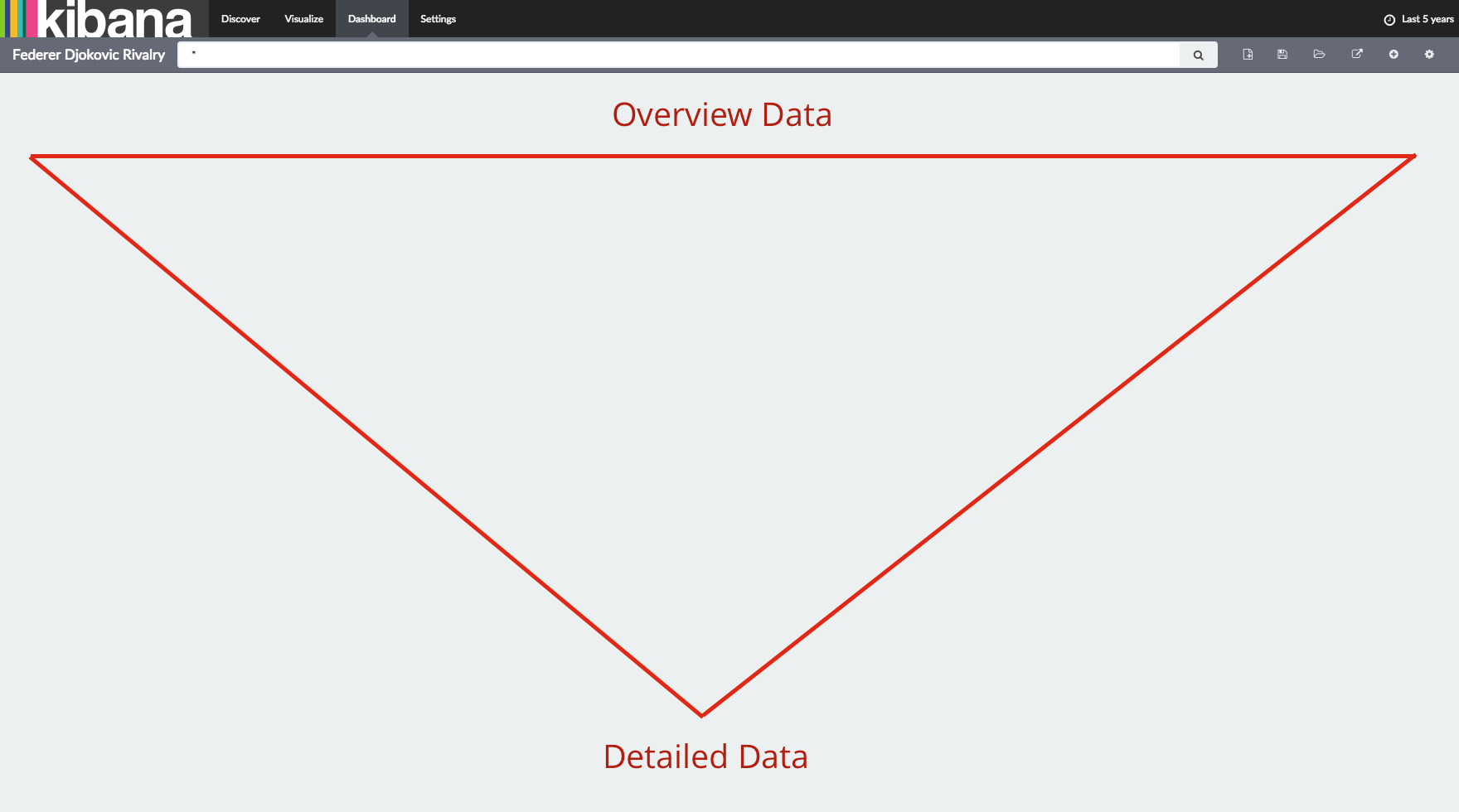 Now back to the tennis data! The Federer/Djokovic rivalry really heated up in the last four years, so we'll take a look at that data. They played 19 times in the last four years, with Djokovic winning 12 out of 19 matches.  What hurts most for Federer fans is that Djokovic won 4 out of 5 grand slam encounters. No doubt that Federer, Djokovic and Nadal will go down as some of the most successful players in history, winning over 40 combined grand slams.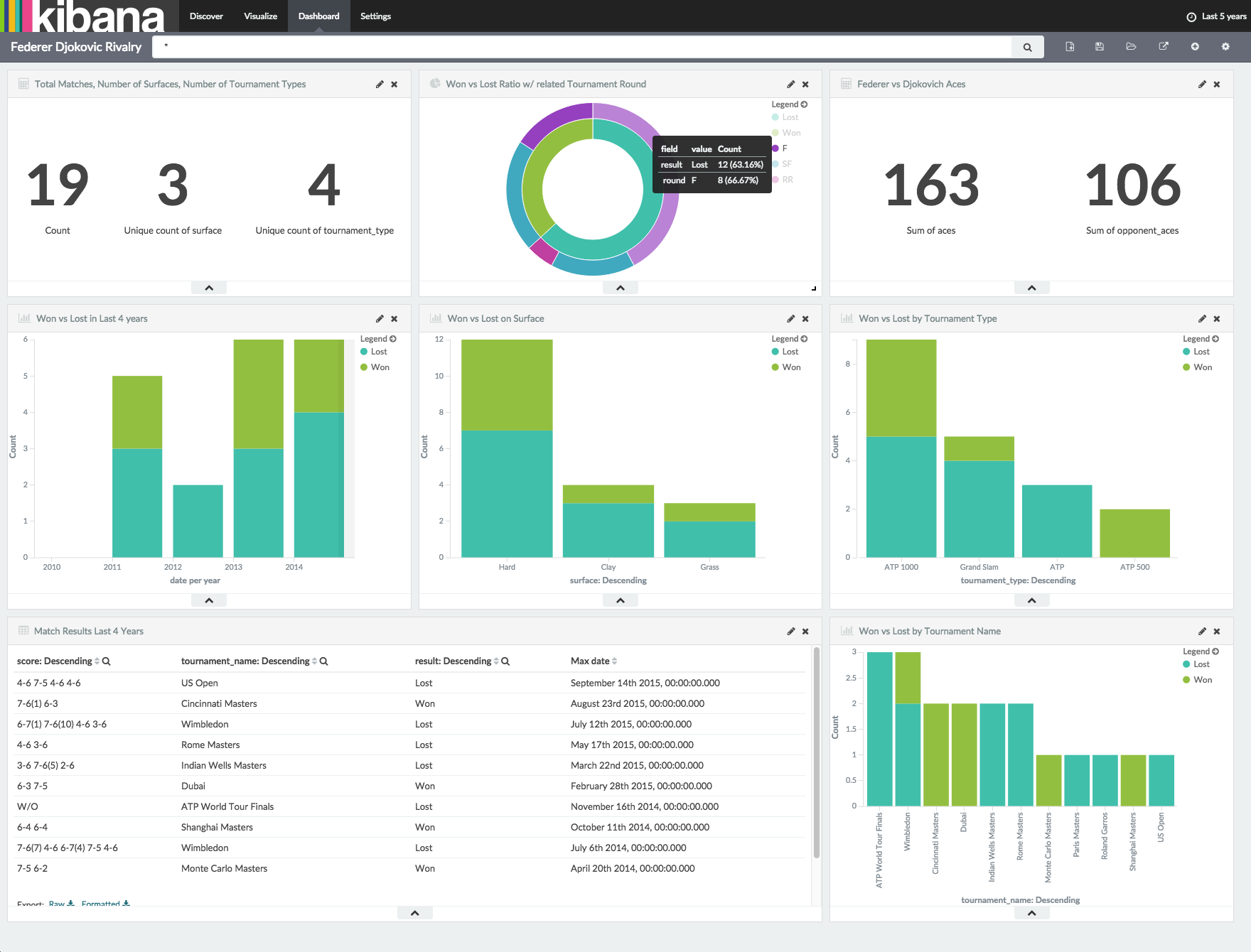 This is a new dashboard from the same data set.  These are all of Federer's matches from the last four years- 310 matches in total. Federer won 83% of all matches played. Although he is in his mid-thirties, his results are still impressive.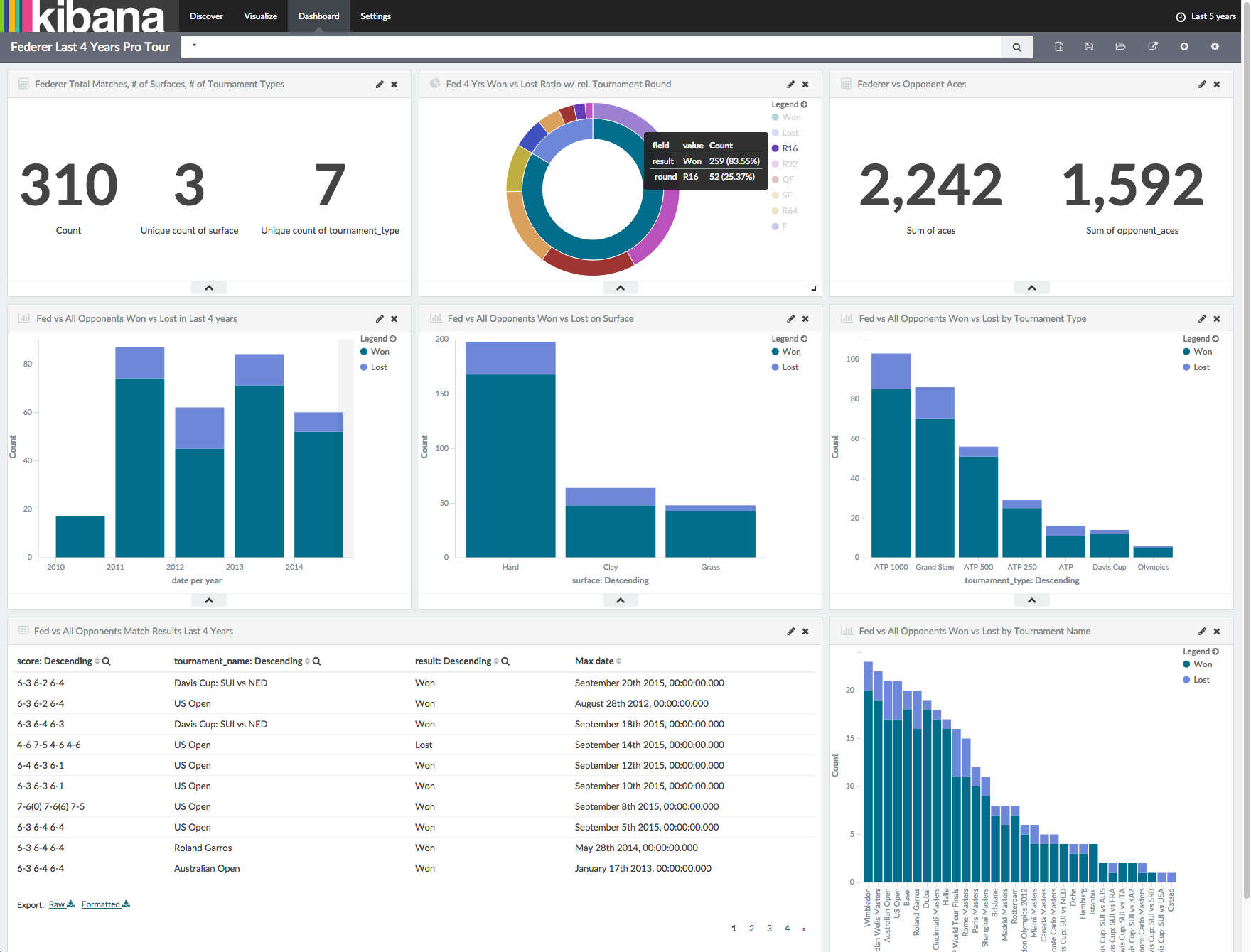 And for extra kicks, this dashboard shows Roger Federer vs Rafael Nadal in the last four years with the Kibana dark theme.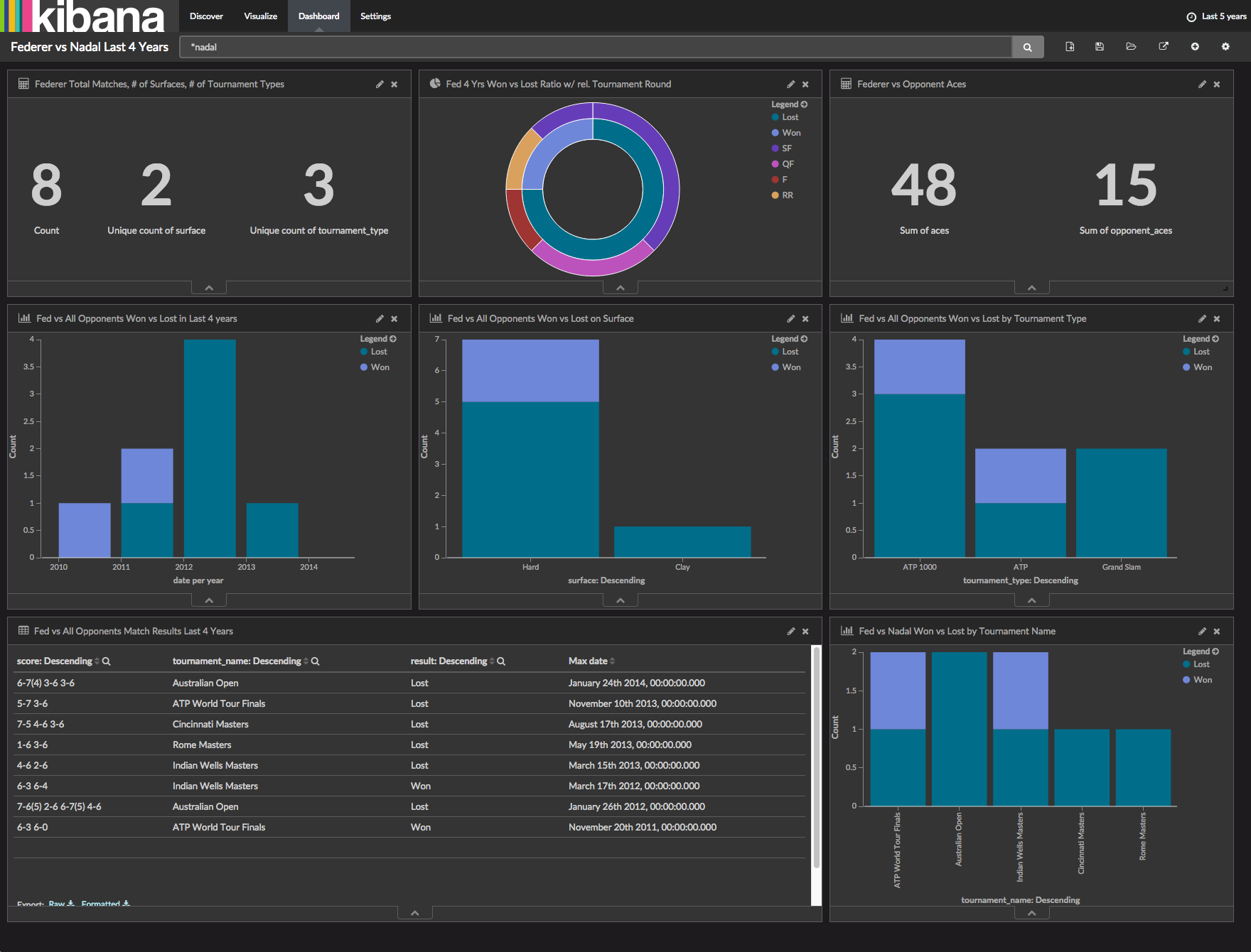 Enjoy your data and tell great stories!