Monitor services for their availability with active probing. Given a list of URLs, Heartbeat asks the simple question: Are you alive? Heartbeat ships this information and response time to the rest of the Elastic Stack for further analysis.
Whether you're testing a service from the same host or across the open web, Heartbeat makes it easy to generate uptime and response time data. Create your own visualizations in Kibana to track availability, or jump into Elastic Uptime (powered by Heartbeat) to monitor your apps and services via our turnkey solution.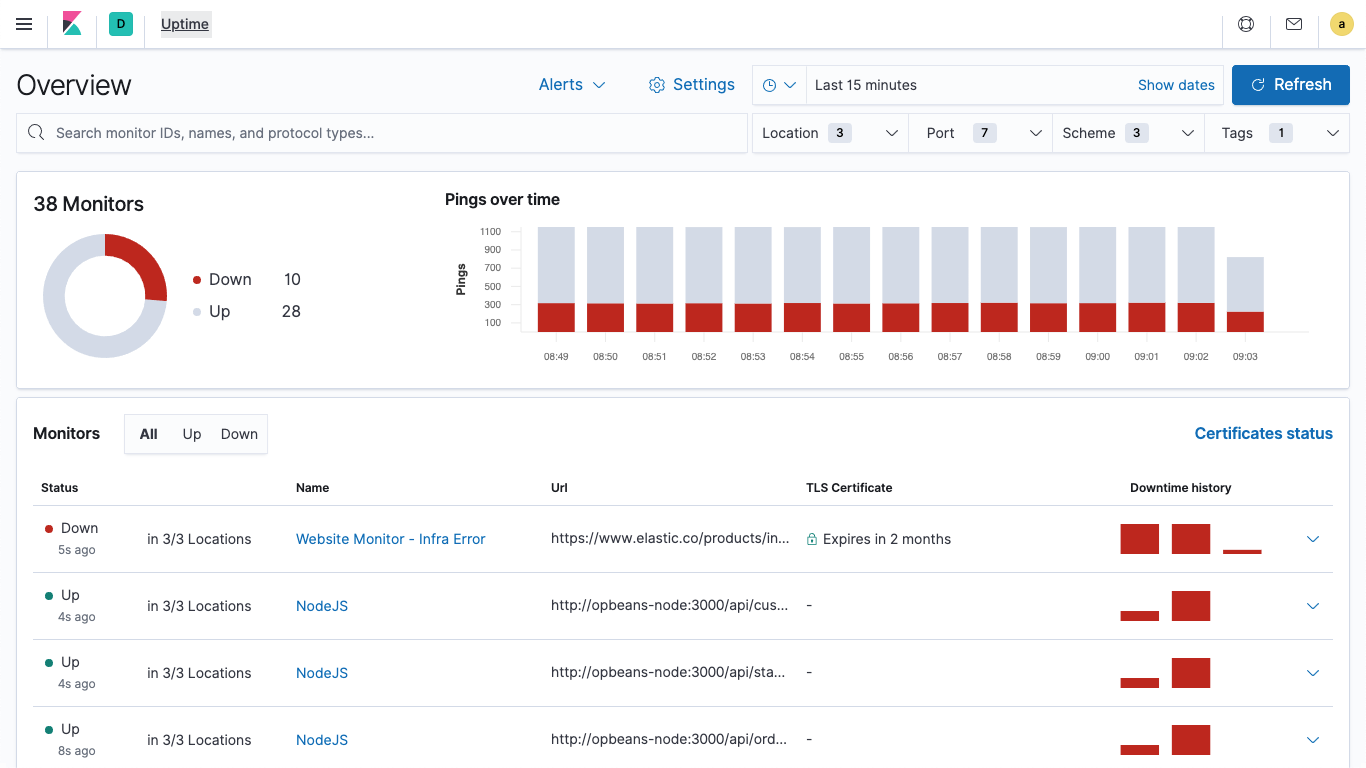 Heartbeat is part of the Elastic Stack, meaning it works seamlessly with Logstash, Elasticsearch, and Kibana. Whether you want to transform or enrich your metrics with Logstash, fiddle with some analytics in Elasticsearch, or build and share dashboards in Kibana, Heartbeat makes it easy to ship your data to where it matters most.