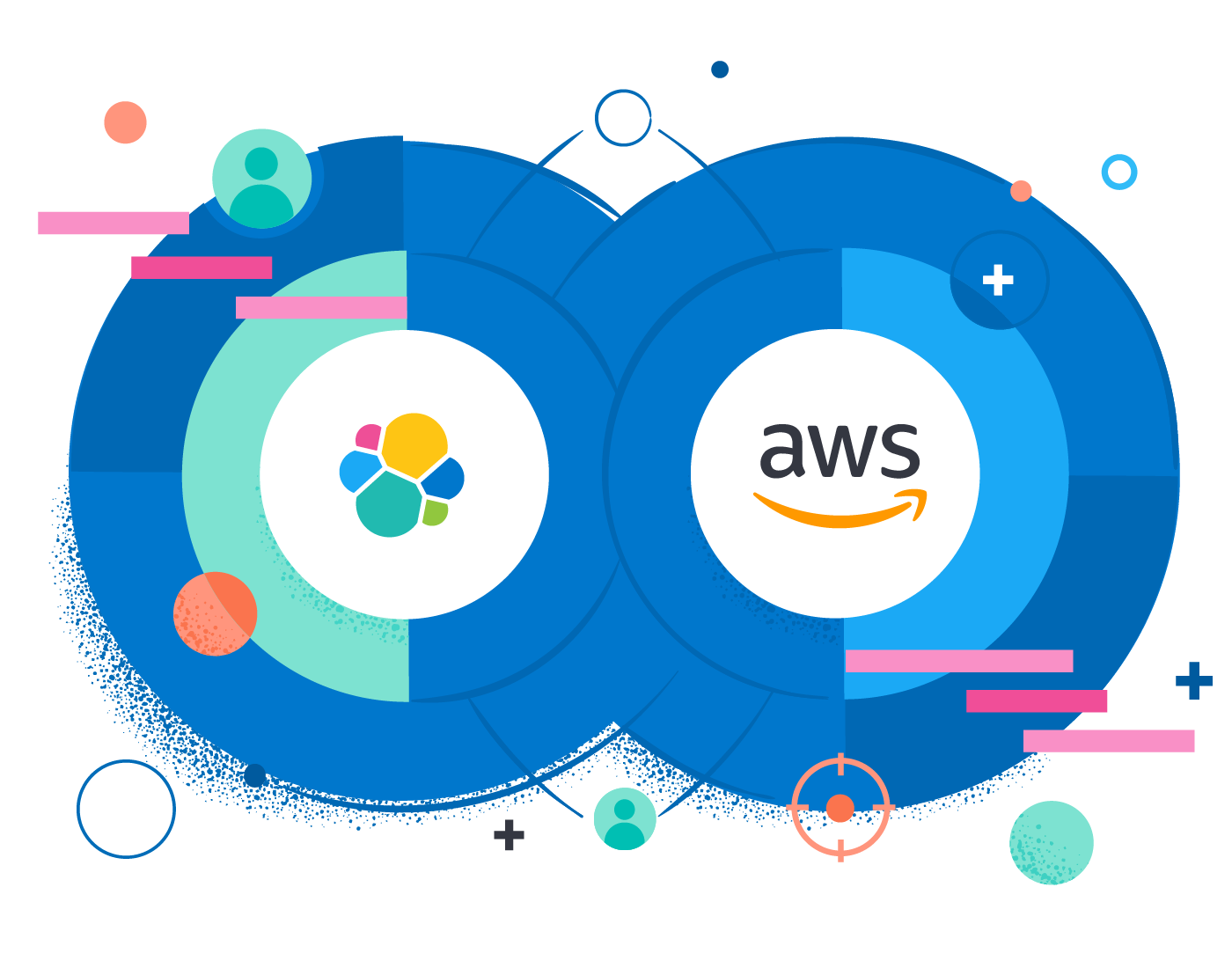 In 2022, it's hard to find places in the business and technology ecosystem where performance is not measured, where lots of data is not collected and where insights are not analyzed to improve operational and business performance and trace accountability.
In a world where every click and interaction matters, business leaders know it's not enough to have retrospective reports of infrastructure and application performance impact on business KPIs, or worse, long drawn post-mortems when systems fail. They need live windows into their business and systems performance , to catch issues before they start to degrade the customer experience.
Cloud adoption has mushroomed, with Gartner estimating public cloud spending will approach half a trillion dollars this year. The shift to the cloud provides many advantages for the stability, reliability, and even security of services running on them. But companies that fail to evolve to monitor their cloud systems are potentially wasting their investments and often failing with cloud migration.
You don't need your car to tell you when everything is working right; you need it to tell you it's about to overheat, before you get stuck on the highway.
Enter Elastic Observability. Elastic's solution works with Amazon's AWS S3 service to ingest and read performance data and metrics, to create a clear, actionable dashboard of system performance, allowing developers to see baseline performance and instantly detect anomalies.
Elastic Observability also works with Kinesis, AWS's streaming data service, providing the same kind of functionality. Elastic Observability, in fact, unlocks an entire suite of visualization and monitoring tools no matter what AWS service you're using. VPC, Lambda, CloudTrail, and so on. If you're on the AWS cloud, your data — your entire business operation — is observable with Elastic.
Just as businesses look to their customers for confirmation and validation, Elastic Observability customers are the single greatest proof point for the value of AWS in enterprise. "In the two months since (our Elastic) implementation, active monitoring of our platform has reduced preventable outages and latency, and reduced time to resolution of performance issues detected in the field by 50%," says Zack Shachar, Engineering Manager, Smarter City Solutions.
Speed wins in cloud observability
Elastic's Observability customers register their enthusiasm for Elastic's simple, consumption-based pricing model, for its support infrastructure, ease of use, scalability, and flexibility. But over and over, Elastic hears that fixing problems fast is what really matters.
"We used to take days to find out where a problem was. Now we're doing it in a matter of minutes with Elastic, and our customers are the benefactors," says Ali Rey, Vice President of Cloud and Data Platforms, Emirates NBD.
It's no overstatement to say that in modern business, speed unlocks everything. As an AWS customer, you're already choosing a cloud with the best latency response in the industry, according to NetworkWorld. But that performance edge is moot the moment an application goes down. Elastic Observability helps businesses running on AWS (even as part of a multi-cloud strategy) recover from performance issues, learn from insights, and provide open, extensible tools that empower DevOps teams to improve performance and stability. What this all translates to for Elastic Observability customers: help keeping their edge over the competition.
Observability built on search
How does Elastic Observability work with AWS to provide so much business value? We're glad you asked! Observability is built on the
Elastic/ELK Stack
, a proven, search-based tool that eliminates silos, unifies visibility, and creates actionable insights, all to help CIO organizations maximize their technology investments.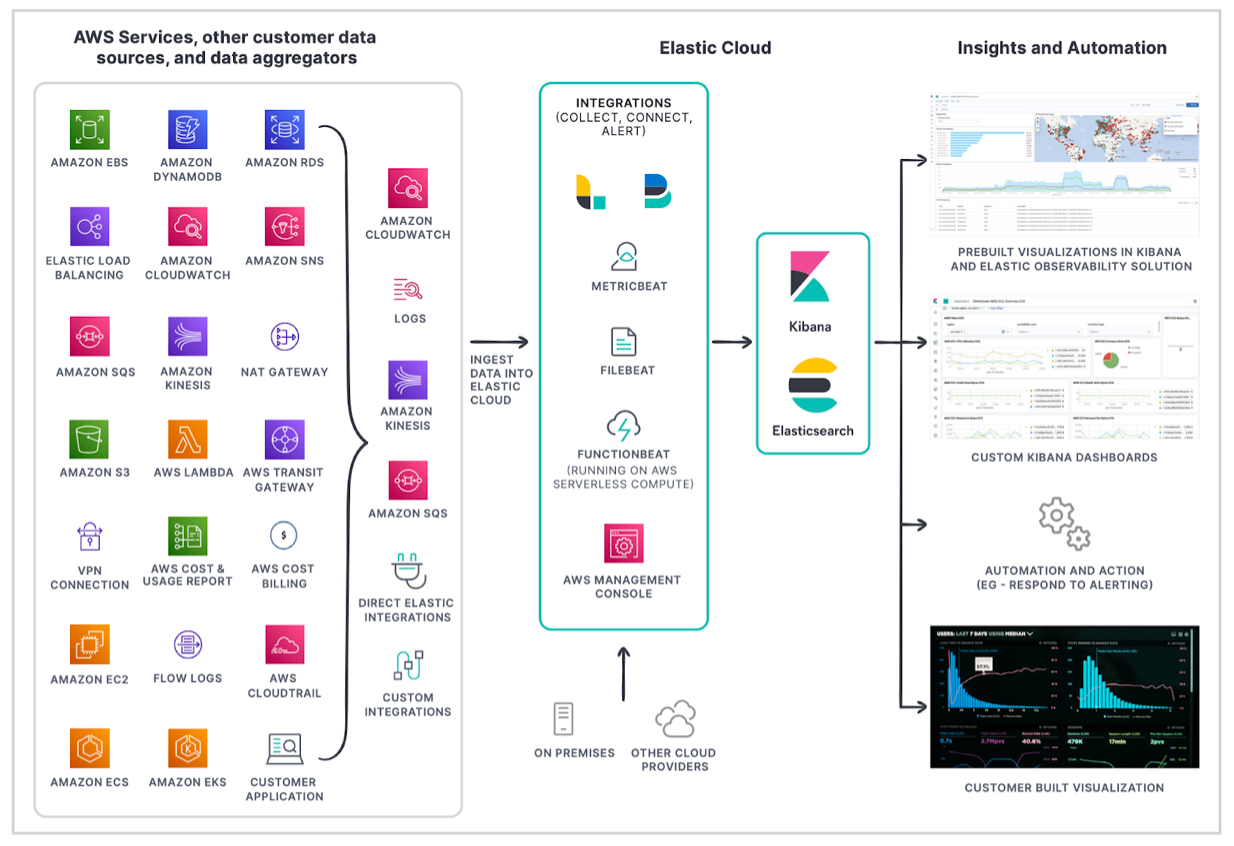 No separate systems for application, infrastructure, or user data. No manual scraping together of data from across AWS's robust suite of services. Elastic Observability's search-based infrastructure lets the application work with all the data generated by AWS and lets customers generate insights, visualizations, and automations based on what's really happening in their systems – not with coded-in assumptions that might be completely irrelevant to the systems being monitored.
This is why Elastic is a Gartner visionary for Application Performance Monitoring, and an EMA "Top 3" award winner for End-to-End Observability. With Observability part of the core offering of the Elastic Stack, features, functionality, and performance are only increasing with every new release. And with Elastic Cloud, those improvements flow to customers seamlessly, whether on AWS or any other provider.
Get your hands on Observability and start a trial today to see how Elastic can work for you.
Or, want to first learn more about how Elastic Observability works? Register for our free ebook for details on how to quickly connect AWS services, or see Observability can work with your AWS and on-premises data in a single solution. Finally, watch our Observability/AWS webinar to hear firsthand from Elastic and AWS architects how the systems work together.
Already convinced? Head over to AWS to begin setting up Observability on your cloud instance today.