The multicloud advantage: scalability, reliability, flexibility
As multicloud adoption grows, so do the risks of sticking with single providers or legacy systems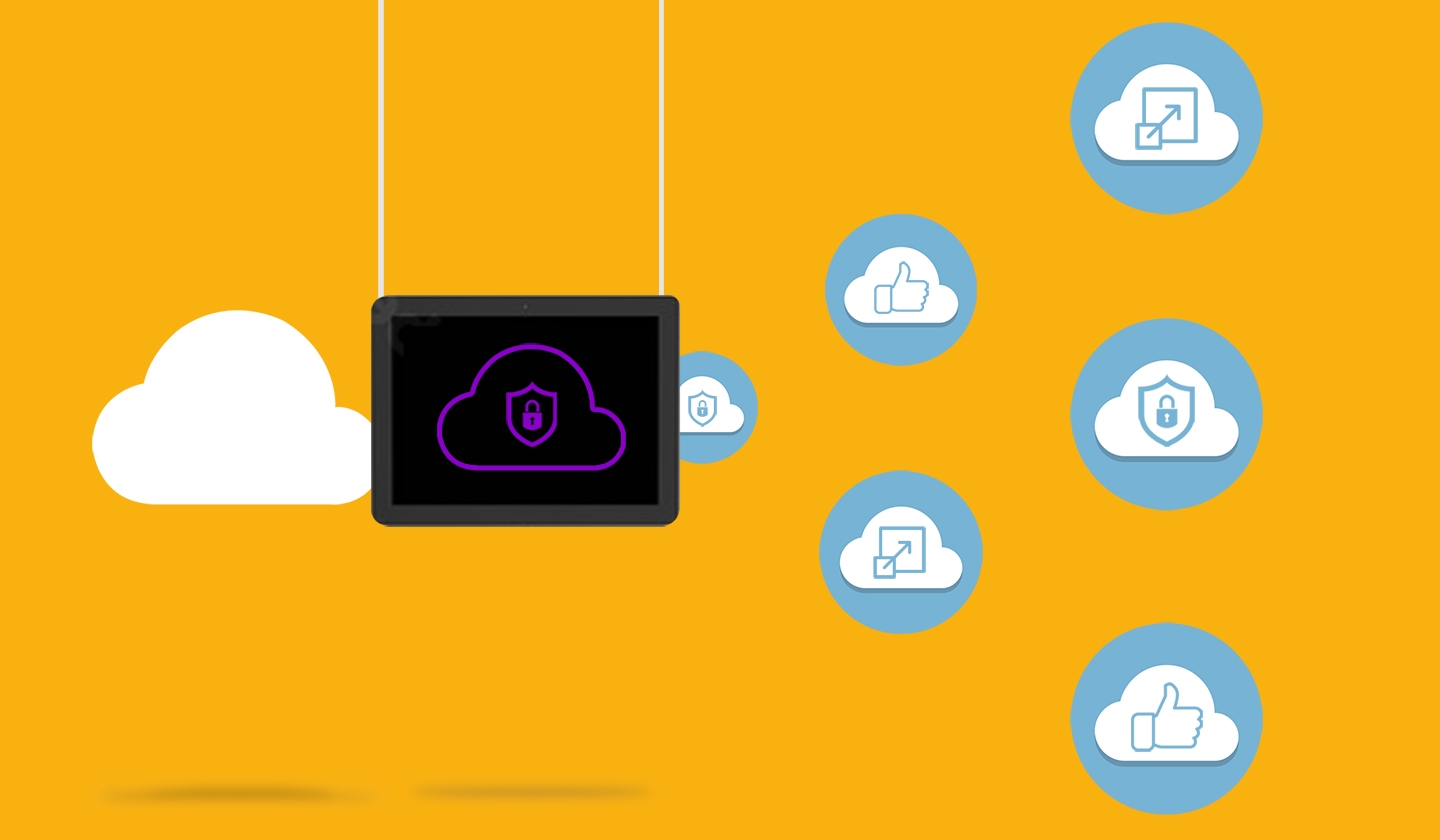 CIO Takeaways
Adoption of multicloud environments is growing in step with their increasing functionality 

Using different cloud platforms can improve flexibility and reliability of core IT systems

CIOs can mix and match cloud systems and providers to serve different purposes
Just as companies discovered the value of cloud storage in recent years, many are starting to benefit from managing multiple cloud systems. Already, more than three-fourths of enterprise organizations use two cloud systems, and roughly a quarter have implemented three or more.
CIOs are leaning into multicloud frameworks for a variety of reasons, such as managing software designed for specific cloud environments, ensuring better system reliability, or streamlining a collection of technology infrastructures inherited through acquisition. Experts say adoption rates will continue to climb for important reasons: The cloud makes enterprise data available anytime and from anywhere and promises sophisticated analytics and top-notch security — without the costs of running or maintaining data centers. 
Here's a breakdown of three advantages of adopting a multicloud strategy. 
Read about how some organizations see ROI on these investments.
Scalable: Expand cloud options, lower cloud risks
In the past, enterprises could get locked into legacy IT systems because their operations came to rely on the specific functions of the platform. When so many core business processes — from ERP to vendor management — were built to run on one manufacturer's mainframe, it was hard to shift to a competitor. 
In the cloud era, companies face similar risks when they become reliant on a single cloud provider. With multicloud, says Greg Schulz, founder and senior analyst at the independent storage consultancy StorageIO, "you have the flexibility to balance across different cloud providers, and you have the flexibility not to get locked into one particular provider."
Companies operating in multicloud environments, Schulz adds, can direct their most critical operations to the provider that offers the best performance or that enables easier data exchange with outside partners.  
Reliable: Multicloud builds redundancy and reduces failure
Multicloud doesn't just expand options, it also provides important backup. Running on multiple clouds provides redundancy if one system should fail. Even when using a single cloud provider, Vance recommends running in different regions, so that if one fails, another is there to back it up. 
 "A multicloud strategy gives you a level of fault tolerance in your system," he says. "If something happens to one cloud, then you're not fully down on the other." 
Using multiple clouds does introduce complexity; third-party tools can help manage it. For instance, because different clouds have different security profiles, third-party software can help navigate the intersection of the two security environments. 
"There's an old adage that the good news about replicating your data is that you've got your data in two places," says Schulz. "The bad news is, depending on how you're doing it, if your data is corrupted, it's corrupted in two places.
Still, replicating data in multiple clouds can protect in the event of an attack, provided the proper safeguards are in place. In the event of, say, a distributed denial of service attack (DDoS) on one provider, a company can still be up and running on another. 
Just as a multicloud strategy enables companies to quickly adapt operations to changing circumstances, it can also increase their agility in responding to cyber threats. "You've got that flexibility on how you can secure and tolerate different disruptions," Schulz says. 
Flexible: Multicloud lets CIOs play to strengths
With multicloud, companies can mix and match providers to serve different purposes. "You may be doing your deep analytics in one place, because maybe there's a function you like better there," says Shulz. "Maybe your customer-facing apps are running somewhere else, because you got a pricing advantage. Or you have something else that needs to be really secure, so you're running on-prem." 
For example, Hostess Brands, the US baking company, uses one cloud to integrate with the productivity software that employees use on their laptops and desktops. A second cloud system drives the customer-service telecommunications system because it delivers reliable, cost-effective performance. Hostess's newer AI applications run on a third cloud, because that provider is preferred by their IT and developer teams.
"Could I run their clouds better than [providers] do? No," says Jeremy Vance, vice president for information technology at Hostess Brands. "We're leveraging multiple clouds for multiple business needs." 
Read this next: How technology leaders are overcoming challenges to cloud migration across financial, public, and telecom sectors