Meet our 7 ERGs who are building communities at Elastic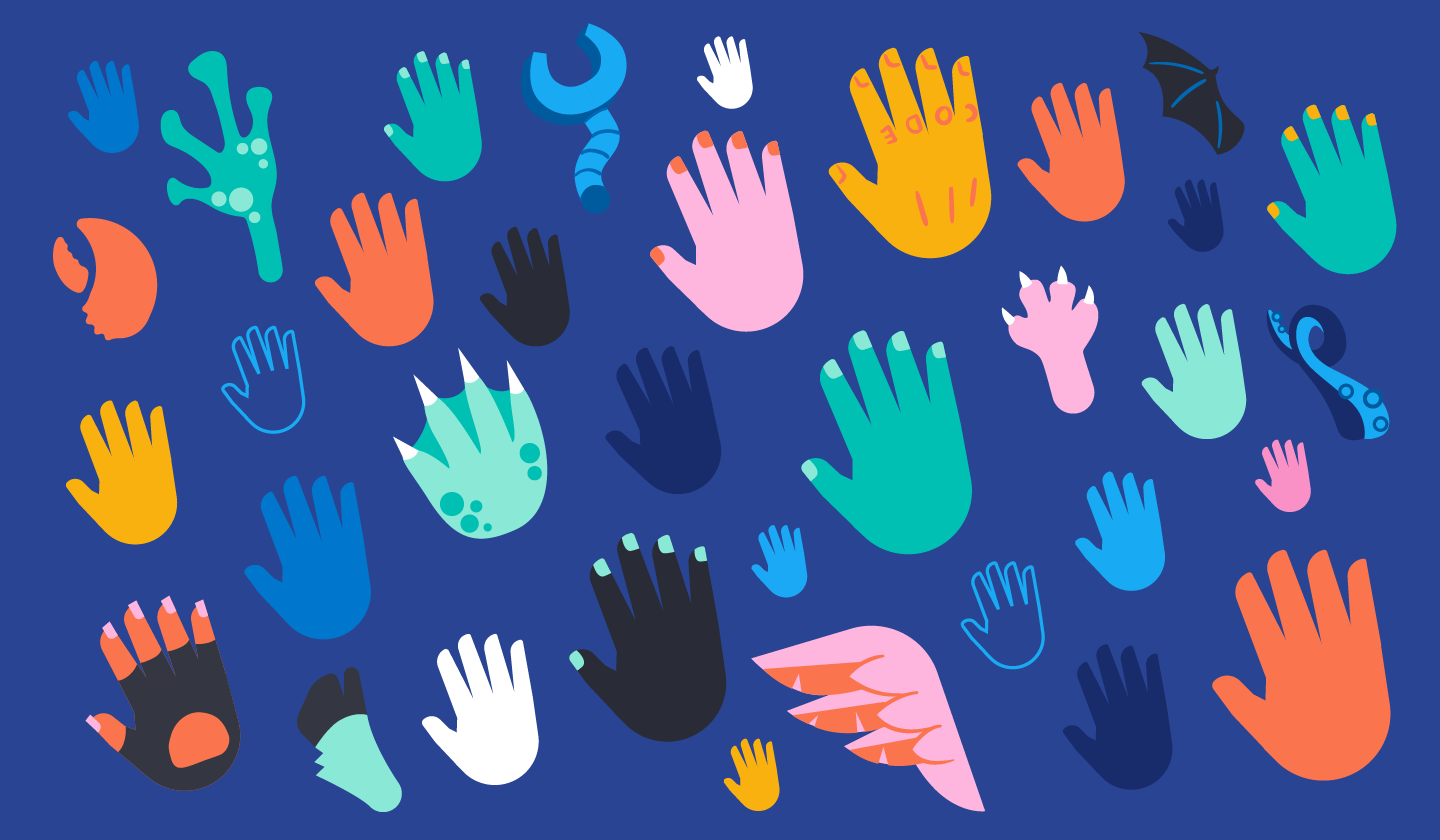 Employee resource groups, or as we like to call them, Elastician resource groups, have been a part of Elastic's culture since 2016. They started as organic Slack channels that Elasticians could join to connect with others from similar backgrounds or experiences.
In 2021, we formalized these ERGs to ensure that the members would have structure, budget, and ultimately, a voice based on any dimension of diversity, allyship, and advocacy. Formalizing these ERGs was an important step in broadening the impact of our collective diversity, equity and inclusion (DEI) initiatives.
ERGs are aligned to shared identities, interests, affinities, or allyships and have visions and goals they are working towards. They allow Elasticians to build a sense of community and belonging outside of their immediate team and allow for knowledge sharing, learning and development, and networking.
Diversity has always been a part of our culture. We're a distributed organization, with employees in more than 40 countries around the world. What unites us is our Source Code, a shared set of ideas that we're always working towards.
One tenet of our Source Code is "As YOU, Are" which means that we celebrate our differences and encourage everyone to come as you are.
"The Source Code is the basis for our entire DEI philosophy," says Karen Penn, Elastic's Head of DEI. "It's critically important when you have employees from 44 countries. On a daily basis, things can be misinterpreted, but it's important to not assume malice. We have this set of ideals and values to show that."
She also explains her tool for managing awkward occurrences when they arise, especially around culture differences.
"We have to respect the pause—let people pause and explain," she says. At Elastic, we don't shy away from conflict, but instead enable Elasticians to address things in a meaningful way. That's how you learn and grow as people, and as an organization.
Our Core ERGs
We have seven formal ERGs: The Accessibles, Blasticians, ElastAsians, Elasticians Unidos, Rainbow Stack, Mil-Asticians, and Women of Elastic. 
We believe that these groups benefit the company and Elasticians by building a sense of community and belonging, providing an inclusive space for people with similar experiences, empowering employees to share their voice, and amplifying our DEI initiatives. 
Here's a bit about each one: 
The Accessibles
The Accessibles ensure Elastic events, facilities, and the tools we use to get our jobs done are accessible to all of our employees and customers. The goal is to give equitable access to everyone along the continuum of human ability and experience. 
The group actively works to create and develop a disability inclusive workplace by building more awareness and empathy towards those with disabilities, understanding and addressing barriers, investing in solutions and training that help those with and without disabilities. 
Blasticians
Blasticians want to create more long-term Black representation at Elastic and provide a support system to Black Elasticians. As part of their work, they're  developing initiatives to educate Black youth about career paths in technology. Read more about the group. 
ElastAsians
ElastiAsians is a support network for Elasticians from different ethnic groups in Asia and the Pacific Islands and their allies. Similarly to Blasticians, they want to diversify hiring efforts to include more geographical areas and increase the visibility of Asian and Pacific Islander employees at Elastic. 
Elasticians Unidos
Elasticians Unidos is for all Elasticians who identify as Latinx and Hispanic. The goal is to help people find a support group of people that they can relate to, so they can find connections and relationships across the country. They hope to showcase the culture, grow the community, and help more Latinx and Hispanic people gain influence, both internally and externally. Read more here. 
Rainbow Stack
Rainbow Stack welcomes everyone who identifies as LGBTQIA+ and their allies. The group has big goals to expand Pride month into a Pride season and offer year-round resources, set up events in the community, and continue to develop empathy and community among members. Read more about the ERG. 
Mil-Asticians
The Mil-Asticians facilitate a network of employees interested in or involved with the military community. Members include veterans, employees serving in active duty in any branch of the military including the Guard/Reserve, and employees with friends or family in the military.
They hope to foster a military-friendly environment at Elastic, provide networking opportunities, support Elasticians who serve or who have family members that are deployed, and promote recruitment of candidates with a military background. 
Women of Elastic 
Women of Elastic is open to anyone who identifies as a woman at Elastic. The group is big on community and finding connection with others at Elastic by sharing stories and facilitating events. In addition, they work to encourage more women to apply to tech roles. Read more about the group.