How to successfully lead a team in a distributed workplace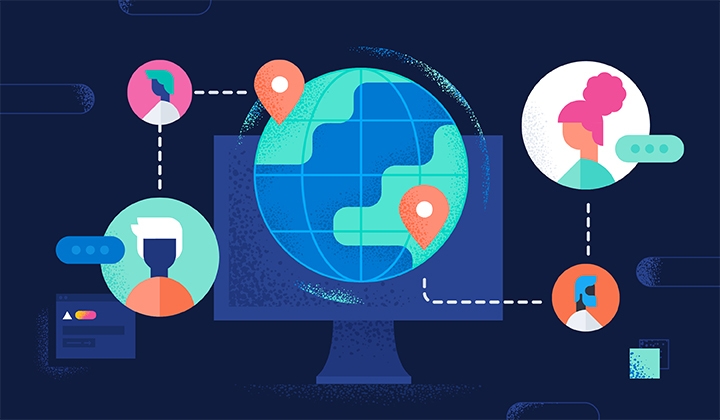 A recent Forbes article showed that 98% of workers want to work remotely at least some of the time, but only 16% of companies operate remotely. 

Elastic® has always operated distributedly — we are distributed by design. But, with Elasticians in more than 40 countries around the world it can prove challenging to create an environment where teams can thrive. 

We asked three team leaders to share their best tips for successfully leading distributed teams. 
Encourage growth
As a manager, you're at least partially responsible for your team members career progression. But ultimately, each Elasitican needs to drive their own career development with their managers there to support and guide them, Diana Jourdan, Senior Manager Software Engineering, says. 

Stacey King Poling, Director, Software Engineering, asks every one in her organization what their career goals are. 

"It's extremely important if you want to be a successful leader that you support, mentor, and groom successors within your space and to work very hard to promote within," she says.

But, it's also important for team members to take the lead and drive their own growth. 

"Be proactive and take responsibility when new opportunities arise," Diana says. "Share your goals and interests early on with your manager and ask questions."

Get out of your comfort zone, build a network of people with the same interests and goals, and seek out mentorship, Diana says. 

"Elastic has a program called peer to peer, where anyone in the company can join and be paired with folks from different organizations with either technical or soft skills they would like to learn from. You could join this program as a mentor or a mentee and it is a great opportunity to get career advice, brainstorm, or just extend the professional network."

And Madhura, Director of Engineering, agrees. She believes every individual is responsible for their own career path.

"It is very important to have regular career conversations with your manager, as well as your team members," she says. "The action after those conversations is different depending on your role. Set clear and simple goals for yourself, discuss and update them after your conversations with your manager."
Celebrate differences

Especially when a team is spread across time zones, cultures, and countries, celebrating their differences but also their similarities can help bring a team closer together. 

As a leader, you have to speak your team's language, Stacey says.

"Try to find answers to questions like the following: What language does your team speak collectively? What is the preferred communication method for every member of your team? What is your own preferred method of communication? How can you find the best possible middle ground?," she says. 

Madhura Chopda, Director of Engineering, believes that everyone should come as they are.

"I genuinely believe that one can bring the most value if they come in as they are, with an open mind to adapt to various situations. There is no one solution that fits all," she says. 

Stacey agrees, saying, "I try to look at the best in people and believe that if I have an open, transparent, continuous dialogue with my team members, they will genuinely support us."
Be open
Elastic has teams spread over different time zones, so communication, whether synchronous or asynchronous is key.

Diana's team is split over 3 time zones, with the majority of team members in EMEA.

"We value working out in the open and keeping the team Slack channel active," she says. "Discussions happen in documents, Github, and emails."

And collaboration and brainstorming can come from asynchronous communication, says Madhura.

"I have seen discussions and brainstorming be successful when they are run through shared docs. As a leader, I can moderate the discussion by asking questions that motivate preparation and research to be done before answering them," she says. 

But, teams or individuals are encouraged to get on a call when a discussion gets too long or there may be a misunderstanding. 

"One of the Elastic values is to assume no malice and try to understand what the others' perspective is," Diana says. 

A distributed environment doesn't mean it's all work and no play. For non-work related stuff, Diana's team has a shenanigans Slack channel and a weekly slot in everyone's calendar for people to share about their families, hobbies, or the latest article or joke they read, she says.

But in the end, it's all about being understanding, especially when you're not face to face. 

"One thing that has worked with me is always trying to lead with empathy, even at times when emotions run high," Madhura says.

Looking to join a company that's distributed by design? Browse open roles.