Asuka Nakajima aspired to be a hacker. Now she's a security research engineer.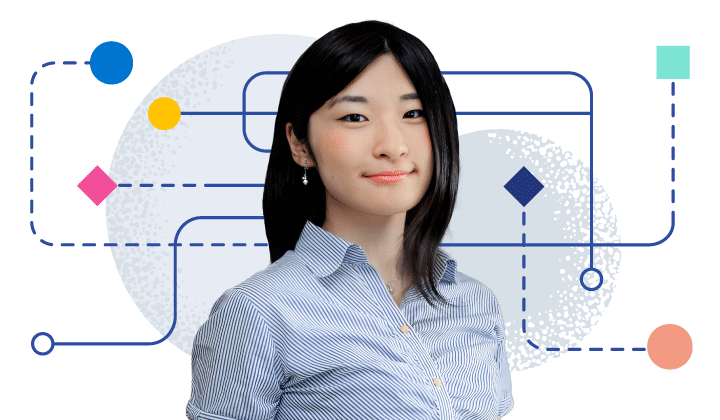 Asuka Nakajima aspired to be a hacker after picking up a copy of Project SEVEN when she was 14 years old.

The book tells the story of a high school girl who was a hacker and saved the world from cyber terrorists. 

Asuka made that dream a reality. Now, she is a security research engineer at Elastic®, focusing on the endpoint security product's (Elastic Defend) research and development. 

"More precisely, I am currently working on developing the EDR (Endpoint Detection and Response) feature, for Windows platform," she says. 

After finishing Project SEVEN she realized how little she knew about IT, so she started an IT certification to learn the basics of computers. At university, she studied programming and security, and improved her technical skills by interning at various companies and participating in security competitions.

"I personally find products that require deep technical knowledge, especially those that demand insights into offensive security, very interesting," she says.

Asuka joined Elastic in 2022 after learning that the company had acquired Endgame® and started focusing on developing security products.

Endgame, despite being small, was renowned in the industry for its cutting-edge technology and the development of high quality EDR, she says. 

"I thought that if I joined Elastic, I could work with those highly-skilled security engineers and researchers, and the culture of Elastic (openness and diversity) was fascinating to me," Asuka says.

Now, she develops new features for Elastic Defend and writes test code using C++ and Python to make sure that the code quality is good enough, performs code reviews for features developed by her team members, and gathers information on the latest attack methods and offensive technology, she says. 

Asuka also gives talks on cybersecurity and holds workshops for the group she founded called CTF for GIRLS. 

CTF for GIRLS hosts security workshops designed for beginners, focusing on various fields of security, including network security, web security, cryptography, forensics, and software analysis. There are lectures and CTF (capture the flag) style exercises on these topics. 

"I felt the need for a women's community and to create a place where women can teach each other about technical matters," Asuka says.

"Since my student days, I felt there was an issue with the gender imbalance in the security industry. The ratio was often about 90% men to 10% women, and there were times when I was the only woman."

"I believe that one of the reasons for the gender imbalance is the social and psychological hurdles that women have. Specifically, when looking at male-dominated workplaces or study groups, some women may feel that 'information security might not be suitable for women' or 'it's difficult for me as a woman to fit in'."

CTF for GIRLS has held 22 workshops with more than 1,200 women in attendance. 

"The number of places where women can share their concerns, support each other, and find role models is increasing," Asuka says. "I believe things are moving in a positive direction overall."

Fortunately, Asuka isn't the only woman on the endpoint protection team. And, there are many women in the security department making significant contributions, she says. 

Her advice for women wanting to join a technical field?
"Life only happens once, so pursue what you truly are interested in. Ignore comments about what women can or can't do in STEM fields, and instead of finding reasons why you can't, seek ways you can."
Interested in a career in tech? Check out open roles. 
Elastic, Elasticsearch and associated marks are trademarks, logos or registered trademarks of Elasticsearch N.V. in the United States and other countries. All other company and product names are trademarks, logos or registered trademarks of their respective owners.