Key strategies for CIOs to safely and smartly move to the cloud and speed digital transformation
Cloud adoption in the financial, insurance, manufacturing, and public sectors need not be slowed down by outmoded thinking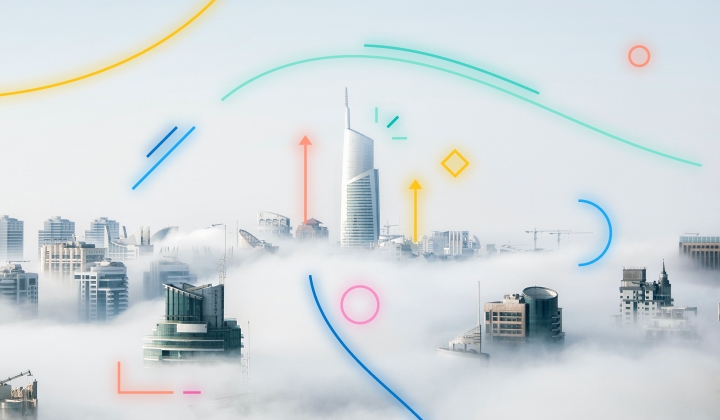 While many IT leaders in highly-regulated sectors have opted for a slow pace of public cloud adoption, organizations that are more advanced on their journey are reaping the rewards.
McKinsey found through a series of surveys that large companies put up to 15% of their applications in the cloud, but continue to host the core of their technology environment in traditional data centers. The data shows that a lift-and-shift model of select applications offers limited payback. But, payback increases as organizations shift to a broader PaaS model. And, another study from Wipro showed that the speedy adoption of cloud by retail and CPG sectors have actually driven revenue gains.
What can, for example, financial or manufacturing sectors learn from retail, then?
Today, "data storage is growing in an unbounded way," says one Silicon Valley data management executive, "so you want to grow your practices elastically. Elasticity is what the cloud is canonically good at."
Here are some strategies to drive cloud adoption to realize better outcomes from your digital transformation. 
Operations: Keep it smooth
Opportunity: Make operations run smoothly. Your in-house servers, backup systems, and application software and hardware depend on tightly controlled on-site protocols. Moving these operations to a public cloud means enacting new procedures.
Strategy: Hardware and software have their own breaking points, including the potential for outages and downtime. Public cloud options, on the other hand, offer immediate and flexible deployment, adaptive scaling, and inherent elasticity. By distributing your data and operations across wider, public cloud stores, your developers and security teams can quickly spin up new deployments through a central dashboard, unifying operations as your business scales. Cloud computing, containerization, and global data access have the potential to empower all the stakeholders (internal and external alike) with accurate data, insights, and recommendations for proper decision-making.
Security: Keep it safe
Opportunity: In regulated industries, loss of customer data through leaks or hacks is unacceptable. For major international companies, regulations such as data residency requirements (e.g., GDPR) mean that data that is transported even momentarily to other countries may be grounds for non-compliance. Minimize risk and play it safe.
Strategy: Advances in public cloud service providers' cloud-native procedures obviate the need to choose between agility and compliance. GDPR, for one, "is proving to be the template by which many countries are determining how they want to handle data sovereignty," says one cloud expert. 
Cloud services allow for frequent, automatic third-party audits for compliance in many industries. Banks, for example, can meet regulatory requirements by using cloud platforms that are compliant with financial industry regulations. Compliance certifications are built into the procedures. AWS and other providers have native encryption capabilities, both for data in transit and passively stored on public cloud servers. Thousands of security controls and automatic updates are available. And cloud service provider personnel are well versed in compliance protocols and can offer a host of automated solutions.

Read this: Cybersecurity is a data challenge, and better search technology is key to improving visibility and action
Control: Keep it usable
Opportunity: Data is your most important asset. Housing it in a local data center under the watchful eyes of your data security staff was once a proven strategy of safety and success.
Strategy: It's time to break the paradigm of assuming that local server means safer data, or better compliance. Cloud APIs enable anyone with clearance to monitor your company's entire data estate. Multi-cloud architecture provides flexibility and freedom of choice to host your applications and data anywhere, on any device and on any cloud at global scale. No company wants to limit their audience or market to avoid regulations that are easily met automatically. Nor do they want to lock down data in such a way that it becomes difficult or impossible to garner insights that will drive digital transformation forward.
Read more: What is search-powered technology and why do 84% of execs say it's the key to digital transformation?
Cost: Keep it down
Opportunity: You've already invested considerable resources in your private cloud, including the procedures and personnel dedicated to maintaining it. But moving to a public cloud could mean massive savings that accrue quickly.
Strategy: Hardware-oriented, highly manual legacy environments are extremely inefficient and costly. Swapping out equipment through an approval and procurement process could potentially span weeks. There may be an up-front cost to moving your data, but the advantages of the dynamic, software-defined environment mean you can deploy and configure a new firewall with a few clicks.
Embracing the well-architected frameworks and shared server models offered by public cloud providers leads to faster performance. Though making the transition can be a time-consuming process, the cloud can provide extensive financial benefits, from budget savings to increased workplace productivity, to exponential gains in customer analytics and targeted sales.
What's more, taking advantage of built-in compliance checks can actually mitigate against a breach. After all, non-compliance can be considerably more costly than the cost of maintaining compliance requirements (an FFIEC infraction, for example, could set your institution back $1 million per day).
Read more: 4 surprising benefits that your developers can harness from the cloud
Ultimately, security issues for cloud storage and operations are your responsibility, including compliance. Most breaches are due to misconfigurations, mismanagement, and human error. Make sure everyone in your organization is trained on data safety protocols and include cloud infrastructure penetration testing in your safety checks. Then, with security and compliance reassurances on hand, you can safely and efficiently move toward reaping the benefits of cloud.