IMPORTANT
: No additional bug fixes or documentation updates will be released for this version. For the latest information, see the
current release documentation
.
In dashboard-only mode, users have access to only the Dashboard app. Users can view and filter the dashboards, but cannot create, edit, or delete them. This enables you to:
Show off your dashboards without giving users access to all of Kibana
Share your Kibana dashboards without the risk of users accidentally editing or deleting them
Dashboard-only mode pairs well with fullscreen mode. You can share your dashboard with the team responsible for showing the dashboard on a big-screen monitor, and not worry about it being modified.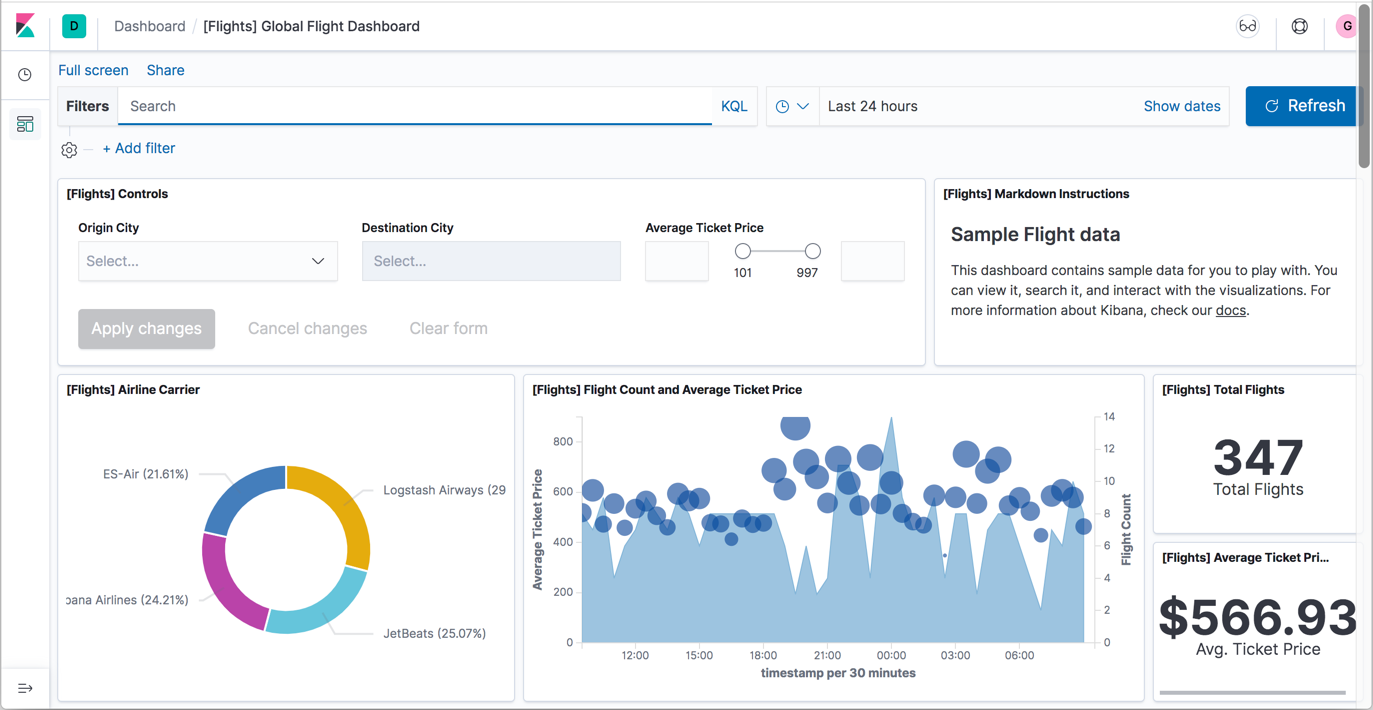 Assign dashboard-only modeedit
With X-Pack security enabled, you can restrict users to dashboard-only mode by assigning them the built-in kibana_dashboard_only_user role.
Go to Management > Security > Users.
Create or edit a user.

Assign the kibana_dashboard_only_user role and a role that grants read access to the data indices.

For example, to enable users to view the dashboards in the sample data sets, you must assign them the kibana_dashboard_only_user role and a role that has read access to the kibana_* indices.
If you assign users the kibana_dashboard_only_user role and a role with write permissions to Kibana, they will have write access, even though the controls remain hidden in Kibana.
If you also assign users the reserved superuser role, they will have full access to Kibana.
Grant read access to indicesedit
The kibana_dashboard_only_user role does not provide access to data indices. You must also assign the user a role that grants read access to each index you are using. Use Management > Security > Roles to create or edit a role and assign index privileges. For information on roles and privileges, see User authorization.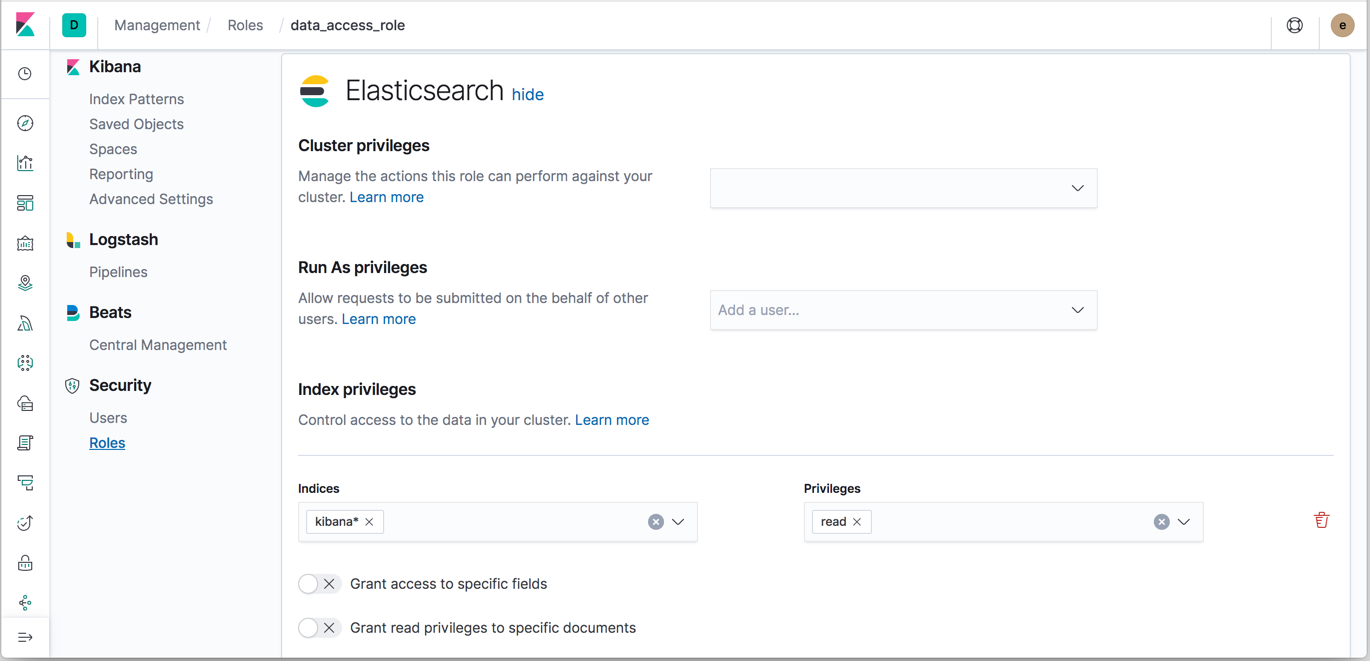 Advanced settings for dashboard only modeedit
The kibana_dashboard_only_user role grants access to all spaces. If your setup requires access to a subset of spaces, you can create a custom role, and then tag it as Dashboard only mode.
Go to Management > Advanced Settings, and search for xpackDashboardMode:roles.

By default, this is set to kibana_dashboard_only_user.

Add as many roles as you require.