Ingest all of your Confluence Cloud pages into Workplace Search.
The Confluence Cloud Connector requires that you connect Workplace Search within Atlassian.net.
For self hosted Confluence, see Confluence Server.
Configuration
Login to the Atlassian developer portal.
Click Create new app: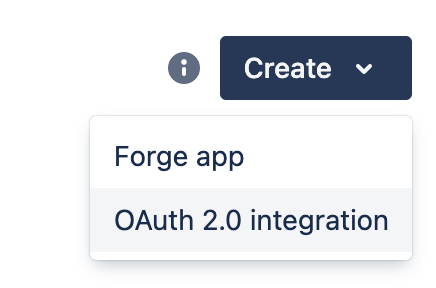 Figure 19. Connecting Confluence
Provide a name and agree to the terms: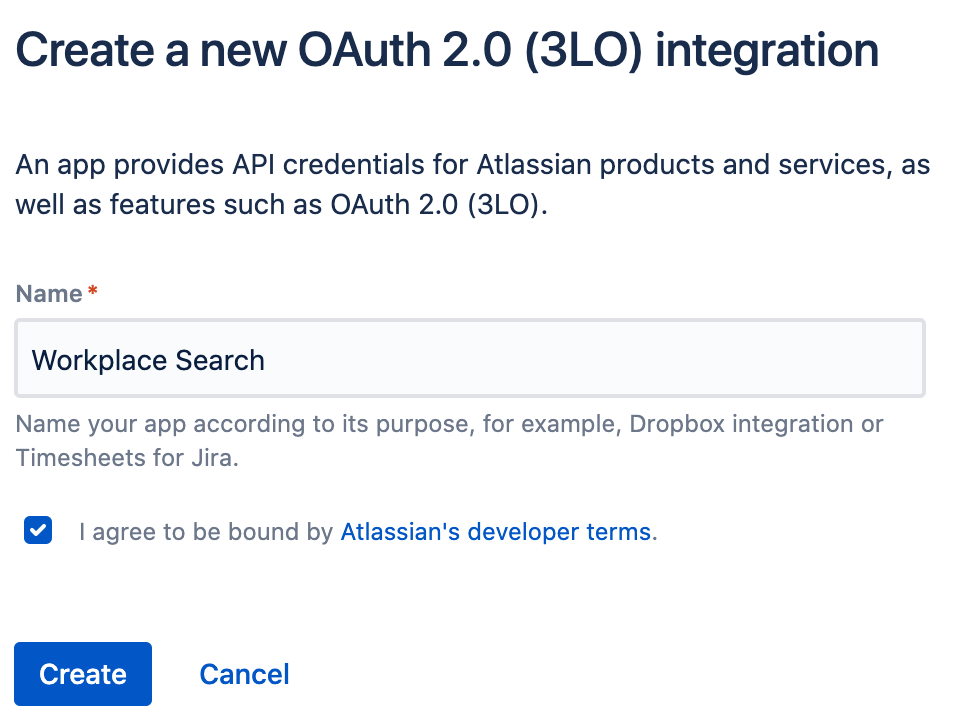 Figure 20. Connecting Confluence
Next, add a description and an image.
Afterwards, click Save changes.
You can also safely retrieve your Client ID and Secret.
Those will need to be placed within Workplace Search.
Keep your secret, secret!
Next we need to add an API and give it permissions.
In the left-side bar, click OAuth 2.0 (3LO):

Figure 21. Connecting Confluence
Next, add a Callback URL.
It must look like this, relative to your host:
http://localhost:3002/ws/org/sources/confluence_cloud/create
Select Save changes….

Figure 22. Connecting Confluence
Once you do, a prompt appears.
Click the Add APIs hyperlink: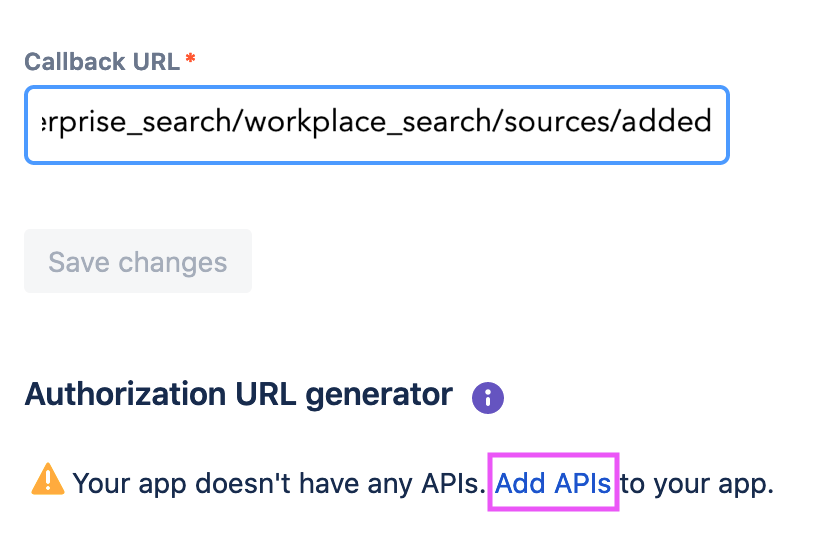 Figure 23. Connecting Confluence
Find Confluence API and select Add: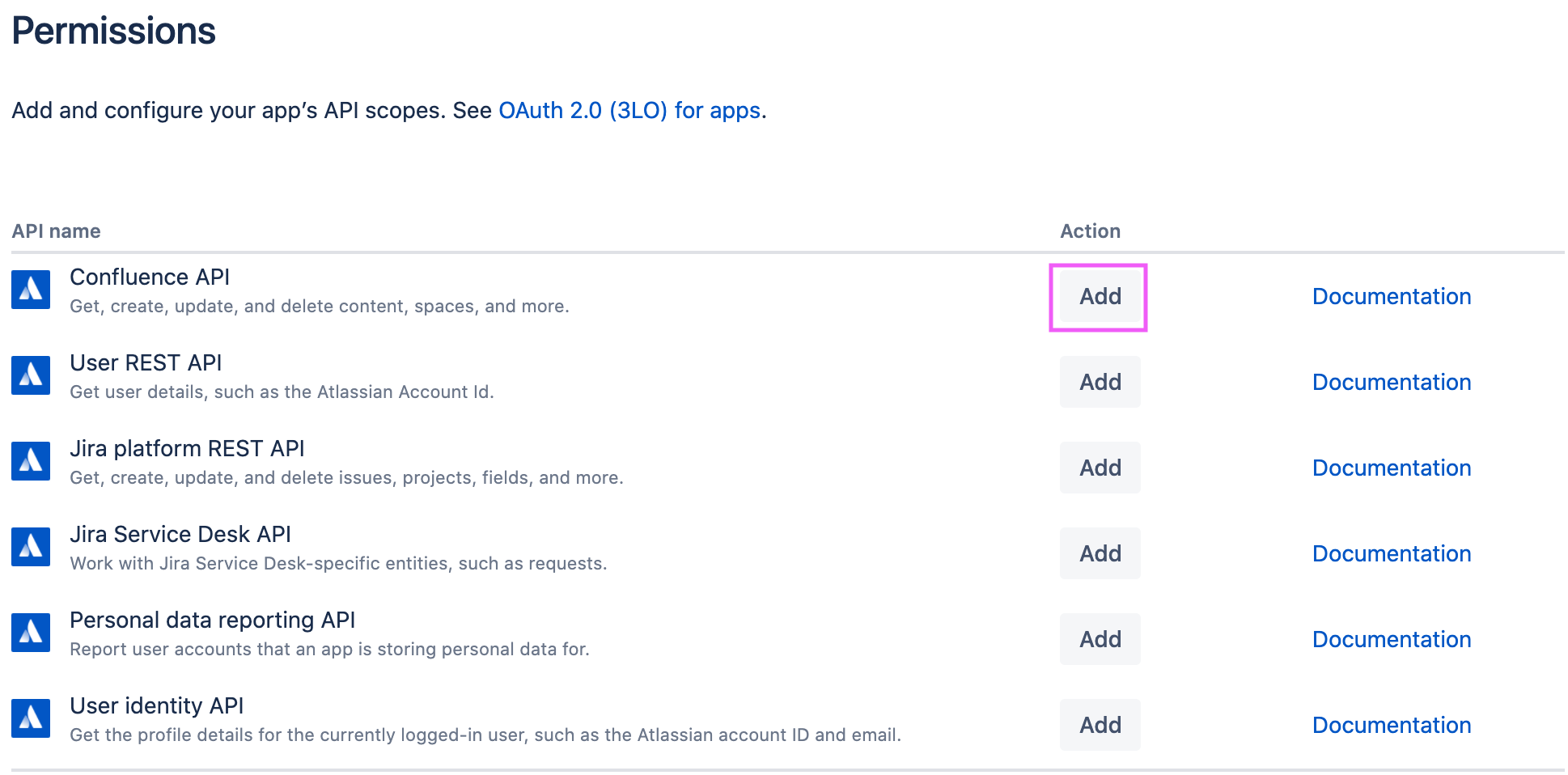 Figure 24. Connecting Confluence
You will need to enable a series of permissions.
Add the following:
read:confluence-space.summary
read:confluence-props
read:confluence-content.all
read:confluence-content.summary
search:confluence
Great! That's it for the Atlassian developer portal.
Take your Client ID and Secret over to Workplace Search.
Enter your Client ID and Secret along with your Atlassian subdomain as the BaseURL:
https://example.atlassian.net
Now follow the flow…​
Congratulations! Confluence Cloud is now a content source – it's time to search.
You can now make the source available to various groups and scale its relevance priority.