Real-world problems require real-time data: A strategic guide to putting your data to work
Connect the dots of your data.
Stop struggling through your mountain of data. Start analyzing, connecting, and taking action to revolutionize your organization.
This 20-page ebook will give you a step-by-step guide and proven techniques to connect the dots between your petabytes of data to accelerate business outcomes.
Organizations that get answers from their data in real-time are:1
8x more likely to grow revenue by 20% or more
1.4 times more likely to uncover more revenue streams
Increased revenue, less risk, improved resilience? Sounds too good to be true! But it isn't. Learn all of this and more in this ebook:
All those business problems you're dealing with? Thwarting security threats, improving uptime, enhancing user experiences? They're all really problems with making use of your data. Make use of your data in real-time. Solve those problems.
Step-by-step on how to do exactly that. Start with the not-so-secret solution (spoiler: it's a unified data analytics platform powered by AI and search), and we'll guide you the rest of the way.
What to look for when choosing your data analytics platform to make sure it will meet your needs and accelerate your outcomes.
The long list of benefits of using a data analytics platform to take on your business challenges and get your mountains of data working for you.
You'll learn:
How your business problems are really data problems, and how you can solve these challenges with data.
The not-so-secret solution (spoiler: it's a search-powered solution) to combat these business challenges and exactly how to solve them.
The qualities you need to look for in a search-powered solution to make sure it will meet your needs.
The benefits of using a search-powered solution to solve your problems and get that unstructured data working for you.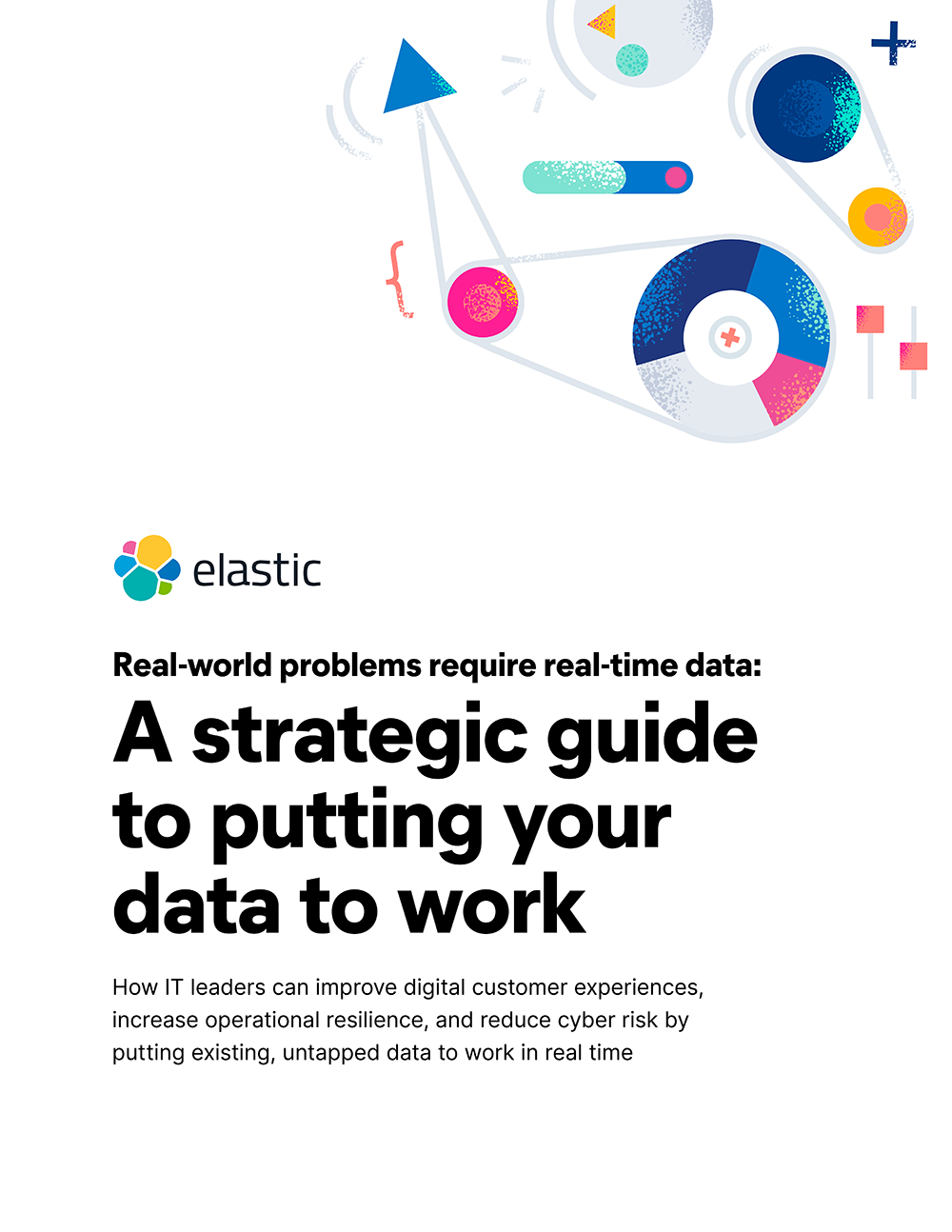 Other references