IMPORTANT
: No additional bug fixes or documentation updates will be released for this version. For the latest information, see the
current release documentation
.
The Alerts and Actions UI lets you see and control all the alerts in a space, and provides tools to create and manage connectors so that alerts can trigger actions like notification, indexing, and ticketing.
To manage alerting and connectors, open the main menu, then click Stack Management > Alerts and Insights > Alerts and Actions.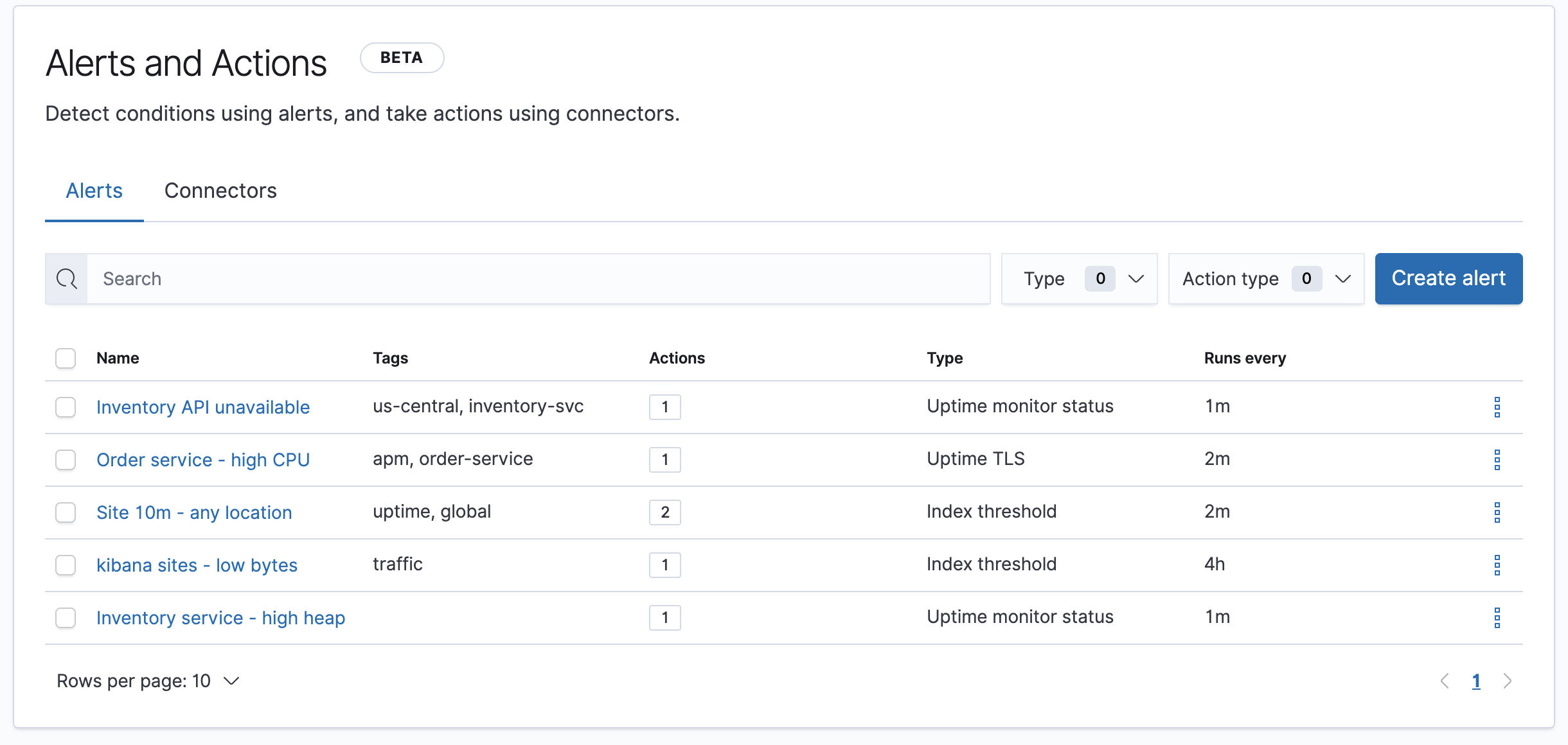 Similar to dashboards, alerts and connectors reside in a space. The Alerts and Actions UI only shows alerts and connectors for the current space.
Required permissionsedit
Access to alerts and actions is granted based on your privileges to alerting-enabled features. See Alerting Security for more information.