WARNING: Version 6.2 of Kibana has passed its EOL date.
This documentation is no longer being maintained and may be removed. If you are running this version, we strongly advise you to upgrade. For the latest information, see the current release documentation.
The final visualization is a Markdown widget that renders formatted text.
Create a Markdown visualization.

In the text box, enter the following:

# This is a tutorial dashboard!
The Markdown widget uses **markdown** syntax.
> Blockquotes in Markdown use the > character.

Click Apply changes .
The Markdown renders in the preview pane: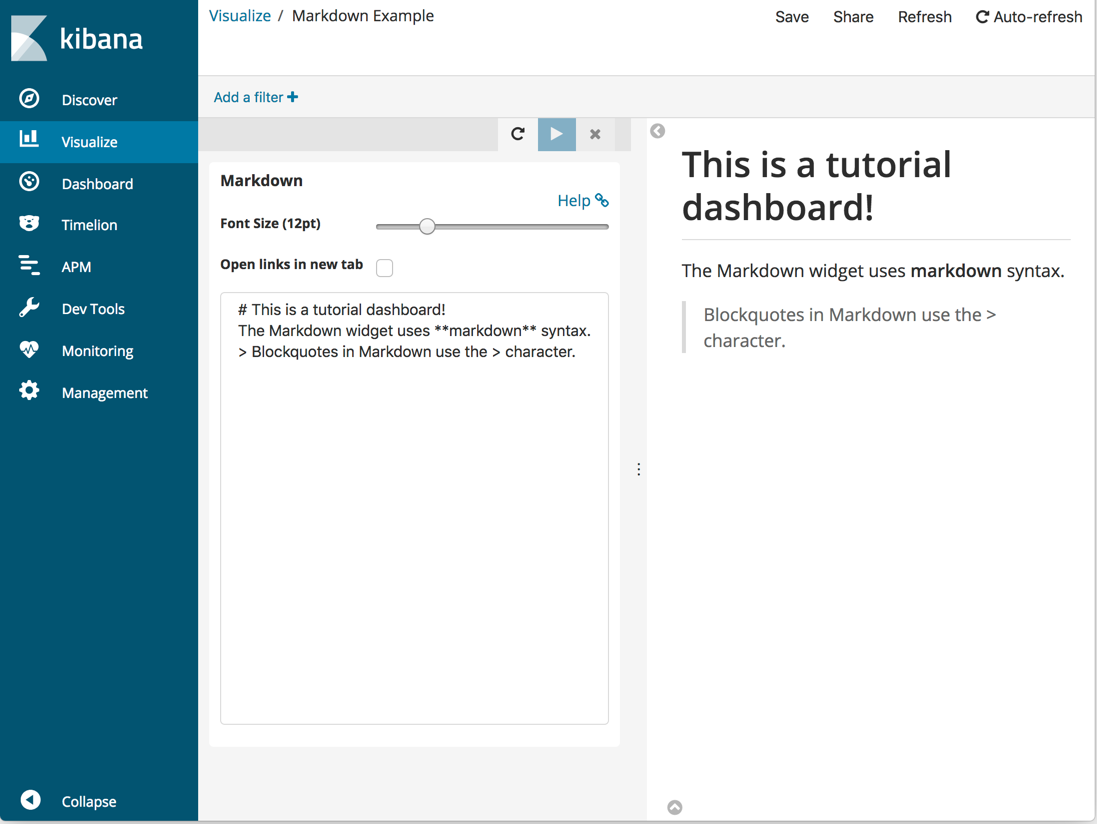 Save this visualization with the name Markdown Example.