IMPORTANT
: No additional bug fixes or documentation updates will be released for this version. For the latest information, see the
current release documentation
.
By default, when you install Elastic Stack products, they apply basic licenses with no expiration dates. To view your license in Kibana, go to Management and click License Management.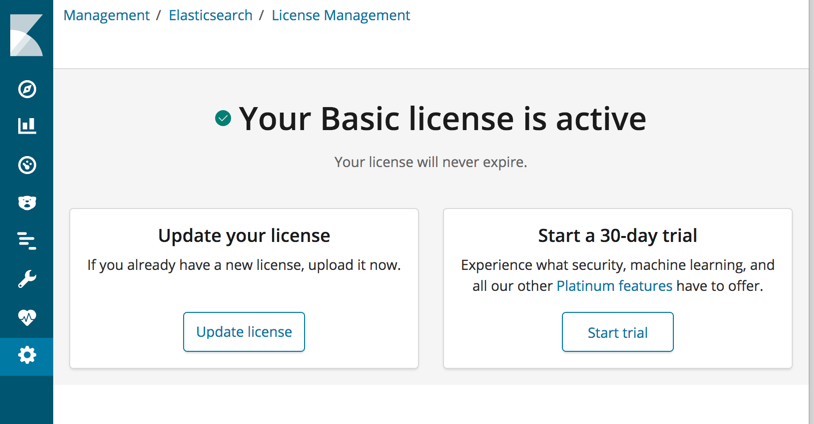 For more information about Elastic license levels, see https://www.elastic.co/subscriptions.
You can start a 30-day trial to try out all of the platinum features, including security features and machine learning features. Click Start trial on the License Management page in Kibana.
If your cluster has already activated a trial license for the current major version, you cannot start a new trial. For example, if you have already activated a trial for v6.0, you cannot start a new trial until v7.0.
At the end of the trial period, the platinum features operate in a degraded mode. You can revert to a basic license, extend the trial, or purchase a subscription.