ElasticON
Every ElasticON is packed with user stories, roadmaps, deep dives, and Q&A with Elastic experts. Whether you're just getting started with Elasticsearch or building strategies to solve complex business problems, you'll learn everything you need to make the most of your Elastic projects.
Find event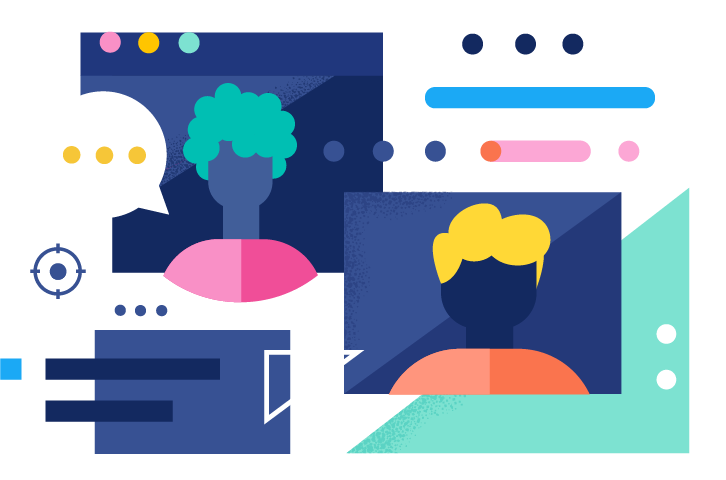 Find your ElasticON
Whatever your time zone, use case, or industry, there's an event for you. We're there for you with technical deep dives and real-time advice, wherever you are.
ElasticON
Observability
16 July 2020
Americas
11:00 a.m. EDT
ElasticON
Observability
23 July 2020
Asia/Pacific
1:00 p.m. AEST
ElasticON
Observability
12 August 2020
Brazil
2:00 p.m. BRT
ElasticON
Security
19 August 2020
Americas
EDT
ElasticON
Security
25 August 2020
Asia/Pacific
AEST
ElasticON
Observability
9 September 2020
Japan
JST
ElasticON
Security
September
France
TBD
ElasticON
Security
September
Brazil
TBD
ElasticON
Enterprise Search
September
Americas
TBD
Why attend
If you Elasticsearch, you ElasticON. With Elastic experts streaming live to your home or office, you can bring the whole team for free and get inspired together.
Get roadmaps from the creators
Learn about new features and look into the future with detailed roadmaps for the solutions that matter most to you.
Learn from real-world users
See how users like you are putting Elastic solutions to work driving business value and scaling for growth.
Save time with expert advice
Get to market or to the next version faster with tips from Elastic experts on setting up your project, scaling, and upgrading.
So many ways to Elasticsearch. So many ways to ElasticON.
Architecting better search experiences for your customers? Monitoring performance and building an observability center of excellence? Protecting against ransomware and hunting for the adversary? There's an ElasticON designed to help you take the next step in your Elastic journey.
ElasticON
From enterprise search to logging and threat hunting, see how to drive business value by harnessing the power of search with the Elastic Stack.
Find event
Observability
Learn how to unify logs, metrics, and APM traces for unified visibility and drive MTTR towards zero at your organization.
Find event
Coming Soon
Enterprise Search
Dive into the how tos of building better website, app, and organizational search experiences for customers and employees.
Coming Soon
Security
Learn how to scale your security analytics and defend against the adversary with Elastic Security.
Coming Soon
Public Sector
Accelerate your public sector projects and see how peers in government are using the Elastic Stack to meet mission requirements.
SignUpCTA
Watch ElasticON videos
Browse the archives and watch presentations from past events.
Who attends
Developers
Learn about new time-saving features directly from the developers who built them.
Architects
Get tips from Elastic experts on setting up your project, scaling for growth, and upgrading.
Ops and DevOps
From APM to machine learning, learn how to use the Elastic Stack to monitor and fine-tune your applications from the people who know it best.
Managers and leaders
Learn how Elastic customers and partners are solving their most pressing business challenges with the Elastic Stack.
Great that more folks from my office could attend because we did not need to travel.
Senior Software Engineer
You hit the mark by demonstrating the many options for adoption and showing a variety of use cases.
DevOps
Didn't find the event you were looking for?
Sign up to get notified as soon as it launches.