IMPORTANT
: No additional bug fixes or documentation updates will be released for this version. For the latest information, see the
current release documentation
.
View file structure and informationedit
The File tree on the left is the primary way to navigate through your folder structure. When you are in a directory, Code also presents a finder-like view on the right. Additionally, a file path breadcrumb makes it easy to go back to any parent directory.
Git History and Blameedit
The Directory view shows the most recent commits. Clicking View More or History shows the complete commit history of the current folder or file.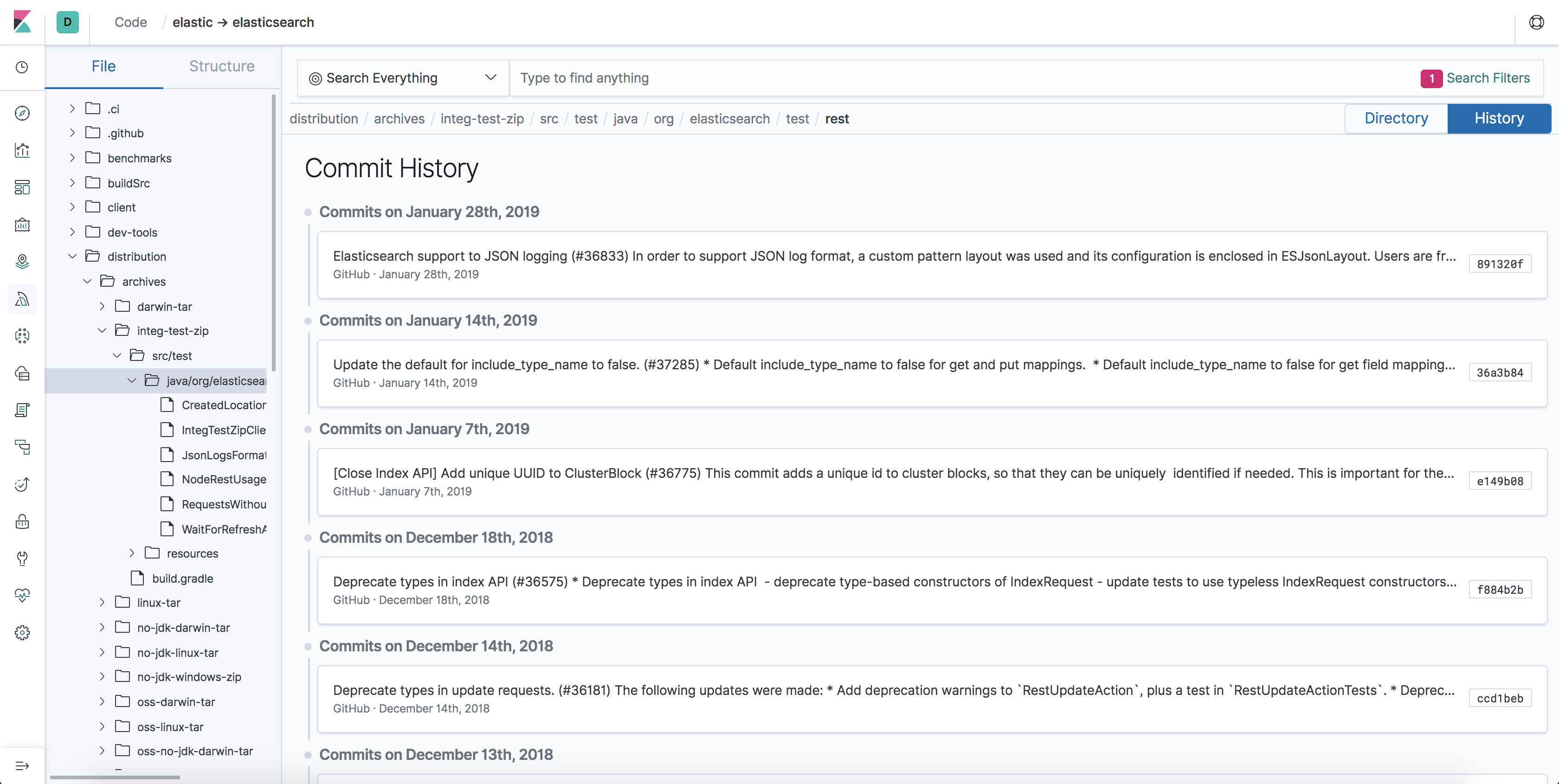 Clicking Blame shows the most recent commit per line.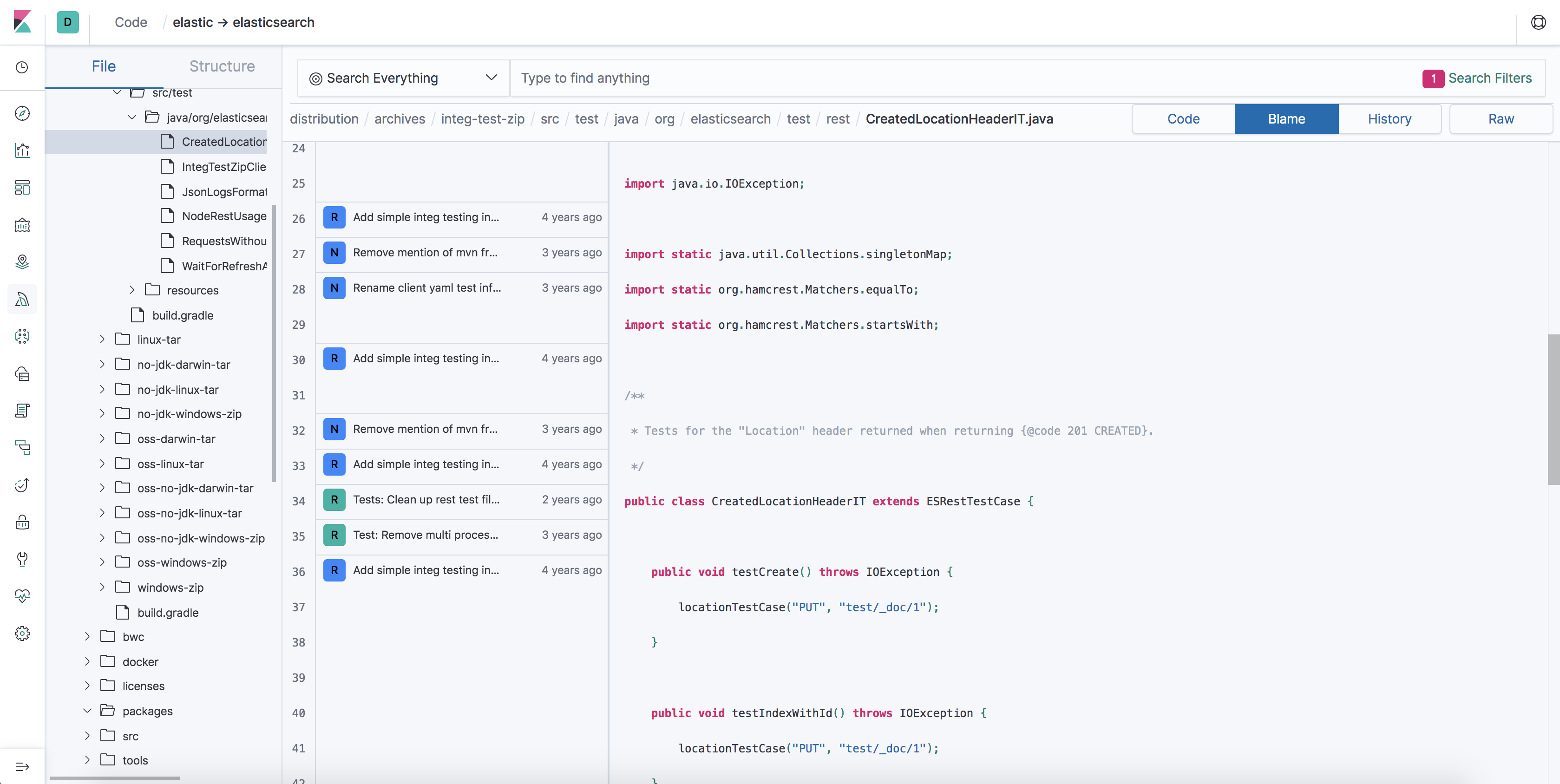 Branch selectoredit
You can use the Branch selector to view different branches of a repo. Note that code intelligence and search index are not available for any branch other than the master branch.