IMPORTANT
: No additional bug fixes or documentation updates will be released for this version. For the latest information, see the
current release documentation
.
Using a coordinate map, you can visualize geographic information in the log file sample data.
Create a Coordinate map and set the search source to logstash*.
In the top menu bar, click the time picker on the far right.
Click Absolute.
Set the start time to May 18, 2015 and the end time to May 20, 2015.
Click Go.
You haven't defined any buckets yet, so the visualization is a map of the world.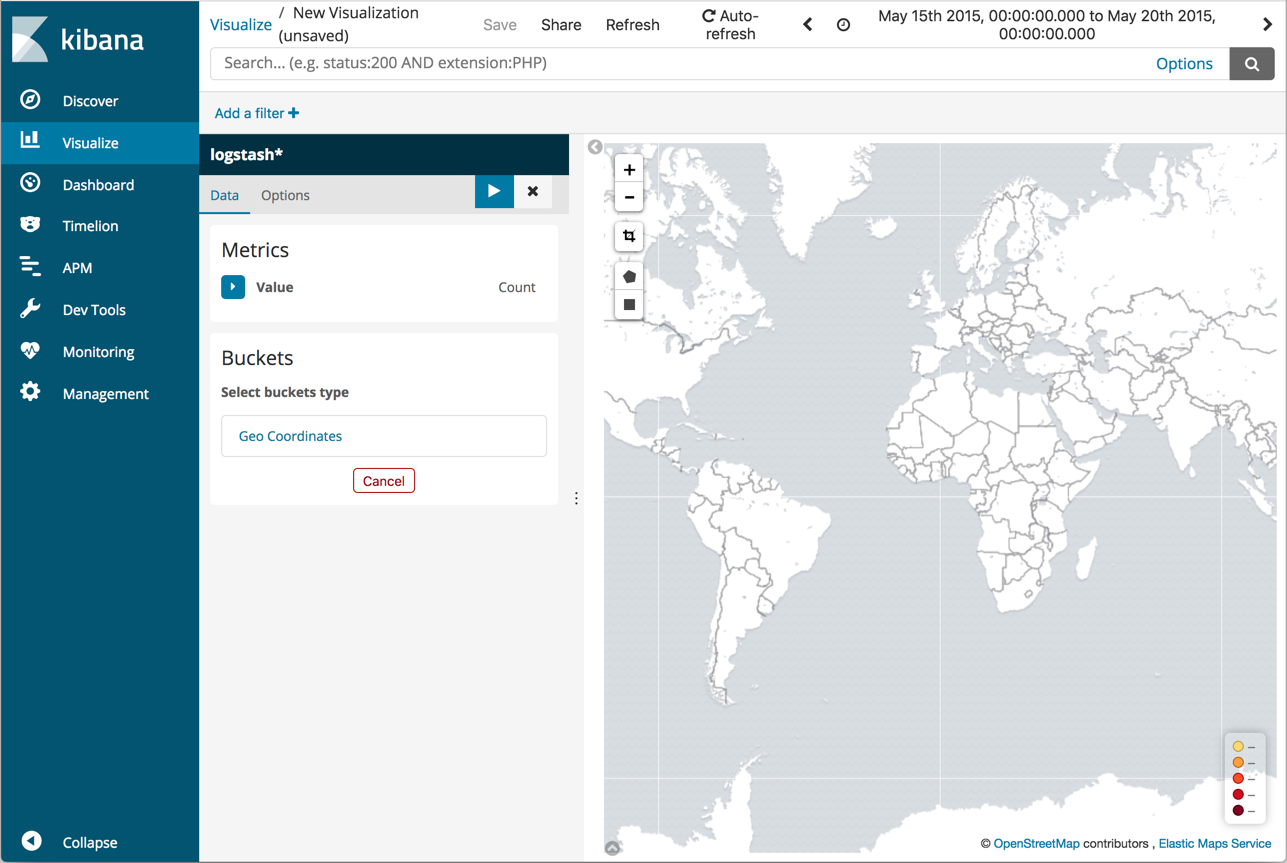 Now map the geo coordinates from the log files.
In the Buckets pane, click Geo Coordinates.
Set Aggregation to Geohash and Field to geo.coordinates.
Click Apply changes .
The map now looks like this: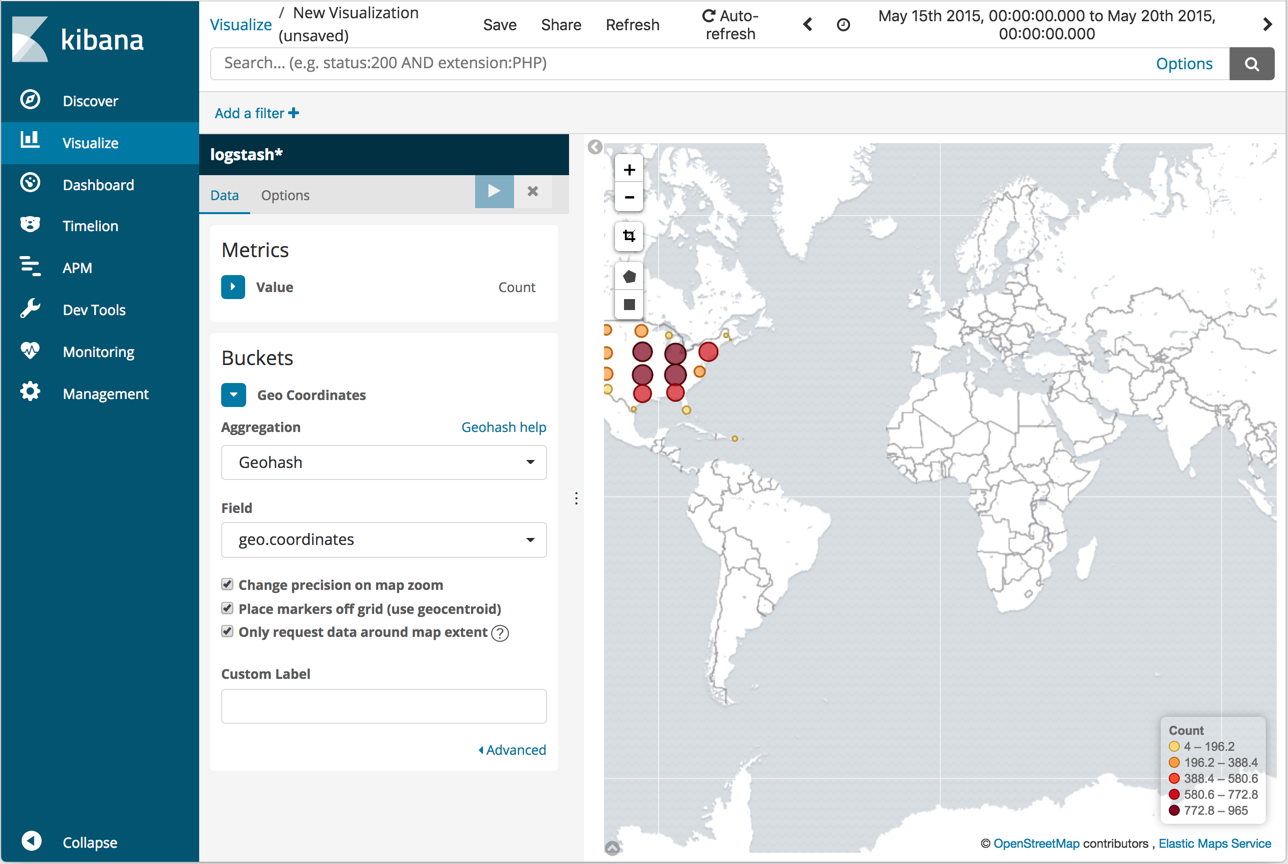 You can navigate the map by clicking and dragging. The controls on the top left of the map enable you to zoom the map and set filters. Give them a try.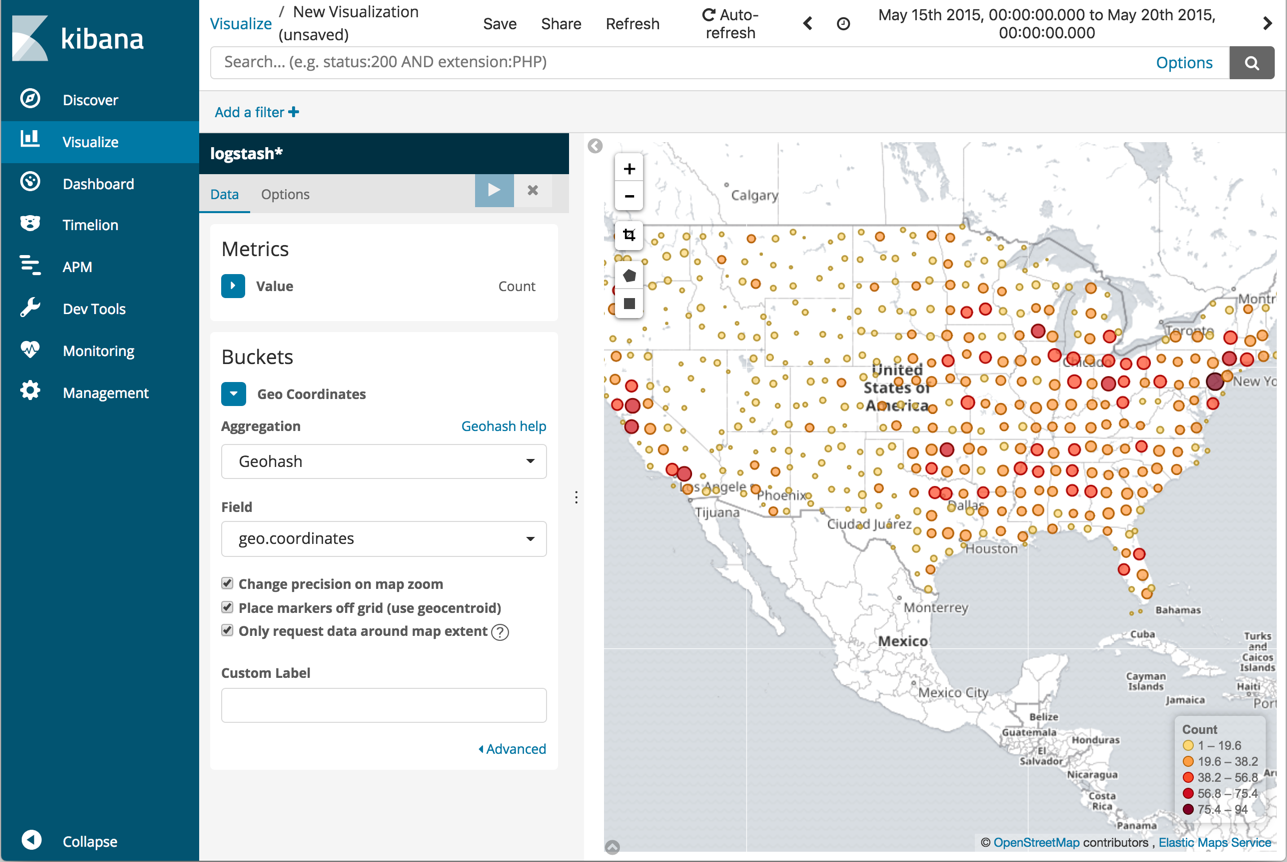 Save this map with the name Map Example.