WARNING: Version 5.0 of Kibana has passed its EOL date.
This documentation is no longer being maintained and may be removed. If you are running this version, we strongly advise you to upgrade. For the latest information, see the current release documentation.
Console has multiple settings you can set. All of them are available in the Settings panel. To open the panel click on the cog icon on the top right.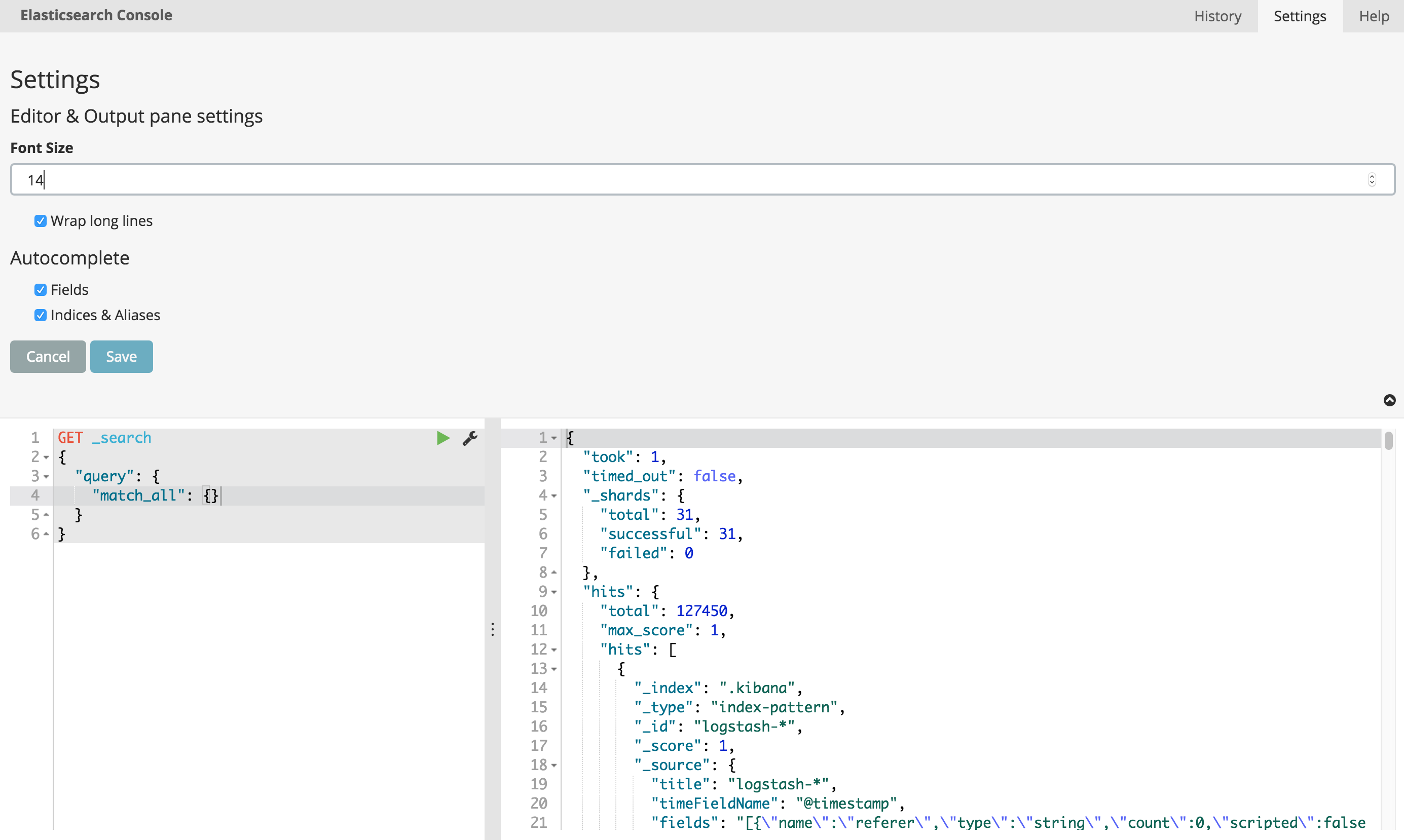 Figure 11. Settings Panel