If you are shipping logs and metrics to a monitoring deployment, go through the following steps.
Select your deployment from the Elasticsearch Service panel and navigate to the Logs and metrics page.
Click Enable.
Choose the deployment where to send your logs and metrics.
Click Save. It might take a few minutes to apply the configuration changes.
Click View to open the Kibana UI and get more details on metrics and logs.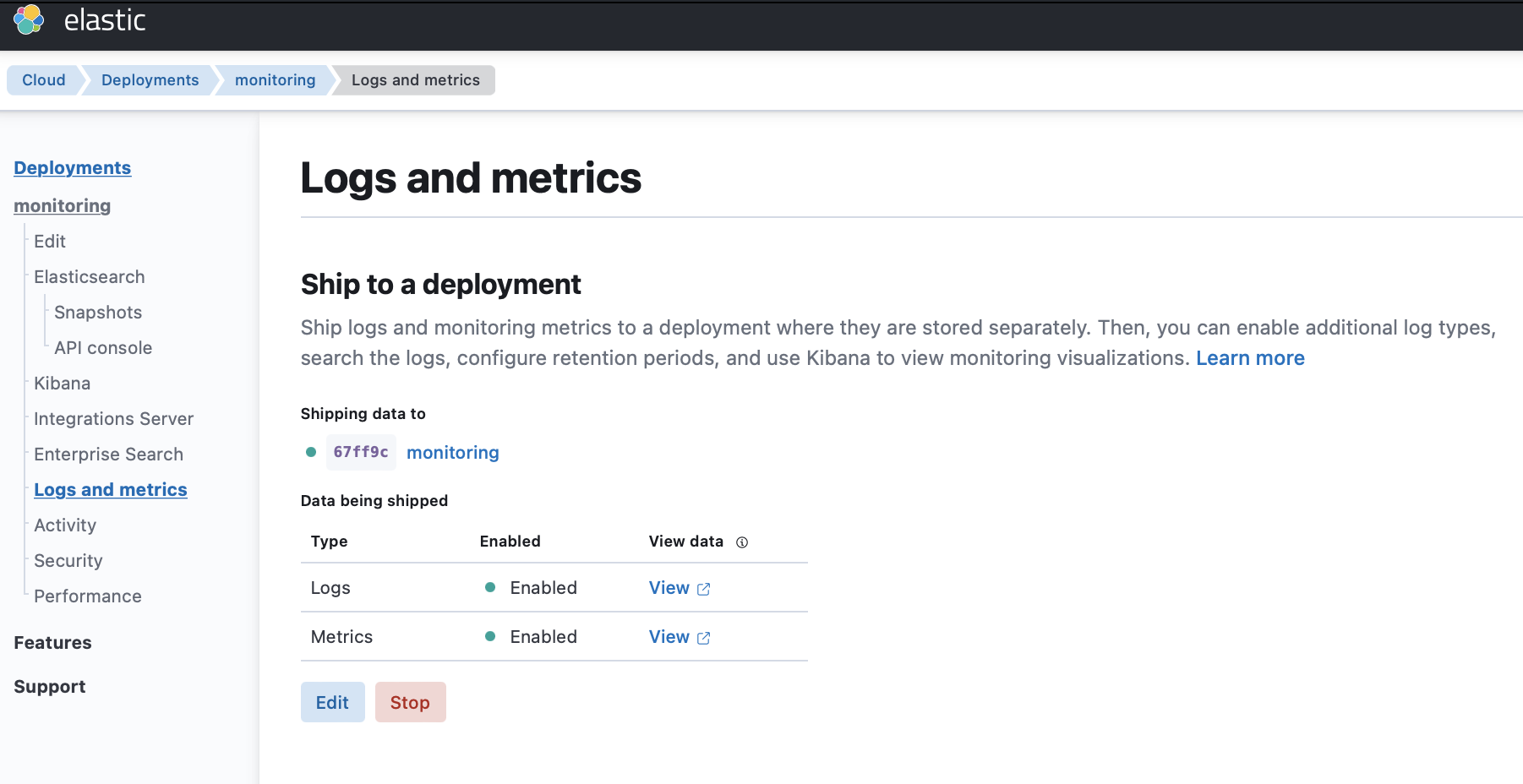 The unhealthy indices appear with a red or yellow status.