This functionality is experimental and may be changed or removed completely in a future release. Elastic will take a best effort approach to fix any issues, but experimental features are not subject to the support SLA of official GA features.
NOTE: This You are looking at documentation for an older release. For the latest information, see the current release documentation.
To make it easier for you to visualize your log data, we have created example Journalbeat dashboards. You loaded the dashboards earlier when you ran the setup command.
To open the dashboards, launch the Kibana web interface by pointing your browser to port 5601. For example, http://localhost:5601. Replace localhost with the name of the Kibana host. If you're using an Elastic Cloud instance, log in to your cloud account, then navigate to the Kibana endpoint in your deployment.
On the Discover page, make sure that the predefined journalbeat-* index pattern is selected to see Journalbeat data.

If you don't see data in Kibana, try changing the date range to a larger range. By default, Kibana shows the last 15 minutes.
Go to the Dashboard page and select the dashboard that you want to open.

The dashboards are provided as examples. We recommend that you customize them to meet your needs.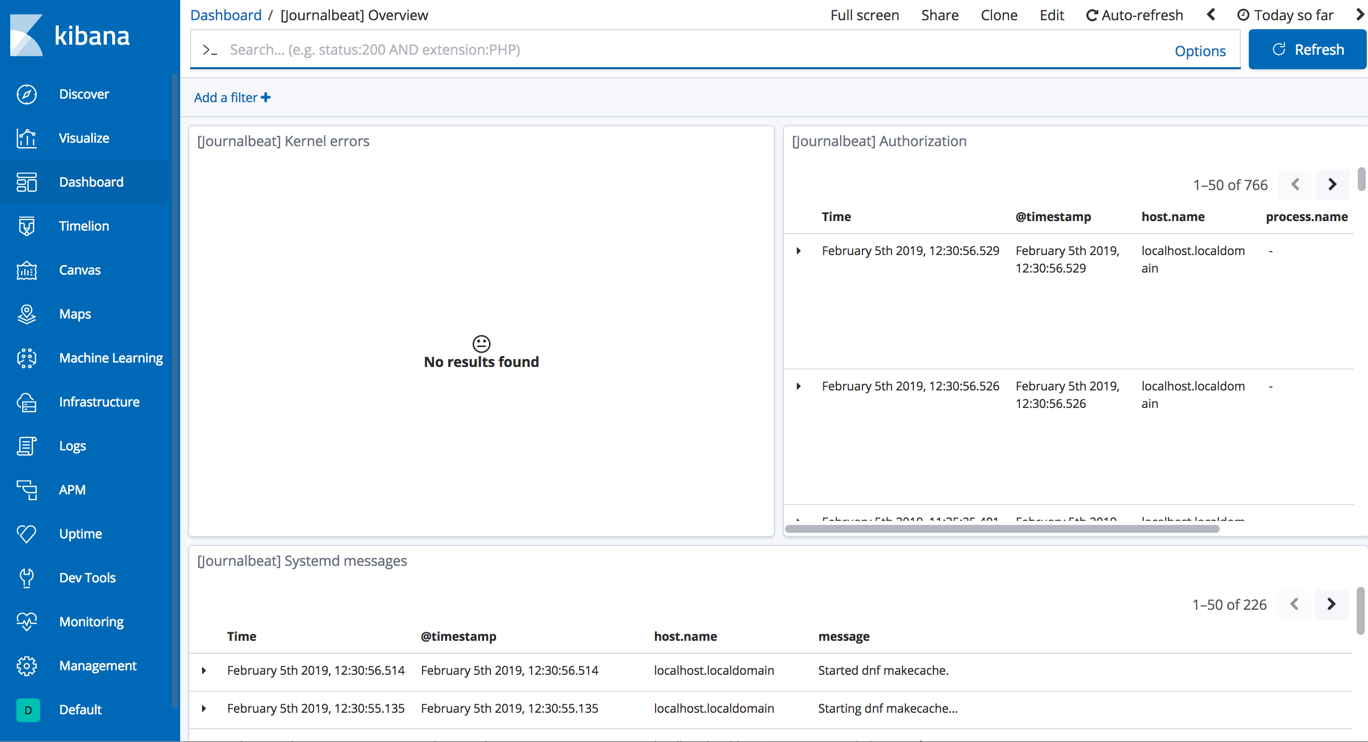 You can also use the Logs UI in Kibana to tail logs in real time. By default, however, the Logs UI only shows logs from filebeat-* indexes. To show Journalbeat indexes, add the following settings to the Kibana configuration:
xpack.infra:
 sources:
   default:
     logAlias: "filebeat-*,journalbeat-*"